Italy is a land of beauty and culture. From the rolling hills of Tuscany to the stunning Amalfi Coast, Italy's aesthetic is one of the most unique and recognizable in the world. It's a country that is known for its architecture, fashion, art, and cuisine, all of which have contributed to the country's unmistakable style. In this article, we will explore the various aspects of Italy's aesthetic, from its ancient roots to modern-day trends.
Architecture
Italian architecture is as diverse as it is impressive. From ancient ruins to modern skyscrapers, Italy has it all. One of the most recognizable styles of Italian architecture is the Baroque style, which was popular during the 17th and 18th centuries. This style is characterized by its ornate decoration, dramatic lighting, and theatricality. Some of the most famous examples of Baroque architecture in Italy include the Trevi Fountain in Rome and the Church of Sant'Andrea della Valle in Venice.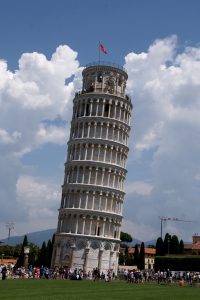 Another famous style of Italian architecture is the Renaissance style. This style is characterized by its symmetry, proportion, and the use of classical orders such as columns and pilasters. Some of the most famous examples of Renaissance architecture in Italy include the Florence Cathedral and the Palazzo della Signoria in Florence.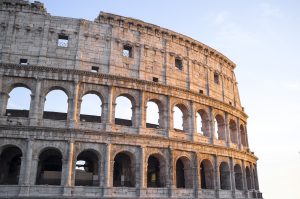 Fashion
Italian fashion is renowned worldwide for its elegance and sophistication. From the traditional craftsmanship of Italian leather goods to the cutting-edge designs of Italian fashion houses, Italy has long been at the forefront of the fashion industry.
One of the most famous Italian fashion houses is Gucci, which was founded in Florence in 1921. Gucci is known for its luxurious leather goods, bold prints, and innovative designs. Other famous Italian fashion houses include Prada, Versace, and Dolce & Gabbana.
Art
Italy is known as the birthplace of the Renaissance, and it's no wonder that the country has produced some of the most famous artists in history. Italian art is characterized by its attention to detail, realism, and the use of perspective.
One of the most famous Italian artists is Leonardo da Vinci, who is known for his masterpieces such as the Mona Lisa and The Last Supper. Other famous Italian artists include Michelangelo, who created the famous Sistine Chapel ceiling, and Raphael, who is known for his beautiful Madonna and Child paintings.
Cuisine
Italian cuisine is known for its simple yet delicious flavors. Italian food is all about fresh ingredients, with an emphasis on regional produce and traditional cooking methods.
One of the most famous Italian dishes is pizza, which originated in Naples in the 18th century. Italian pizza is characterized by its thin crust, fresh tomato sauce, and delicious toppings such as mozzarella cheese and fresh basil. Other famous Italian dishes include pasta dishes such as spaghetti carbonara and lasagna, as well as desserts such as tiramisu and cannoli.
Trivia
Italy is home to the smallest country in the world – Vatican City. It is an independent city-state surrounded by Rome, and it is the spiritual and administrative center of the Catholic Church.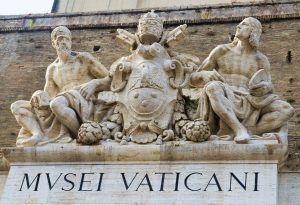 Italy is also famous for its supercars, with brands such as Ferrari, Lamborghini, and Maserati all hailing from the country. Ferrari was founded in 1947 by Enzo Ferrari and is known for its sleek and powerful cars that are a symbol of luxury and status.
Conclusion
Italy's aesthetic is one of the most unique and recognizable in the world, with a rich cultural heritage that has influenced the world in many ways. From the stunning architecture and fashion to the delicious cuisine and world-renowned art, Italy is a land of beauty and creativity. So whether you're exploring the ancient ruins of Rome or sipping on an espresso in a bustling cafe