Italian Pizza was first recorded in the 10th century in a Latin manuscript from the Southern Italian town of Gaeta in Lazio. In the book, it said that a tenant of a certain property is to give the bishop of Gaeta duodecim pizze ("twelve pizzas") every Christmas Day, and another twelve every Easter Sunday. In Naples in the 18th century, modern pizza evolved from the flatbread topped with cheese, salt, oil and herbs to the pizza that we know today.
In 1889, the Royal Palace of Capodimonte commissioned a pizza maker named Raffaele Esposito to create a pizza in honor of Queen Margherita—the Queen consort of the Kingdom of Italy by marriage to Umberto I. She then, chose a pizza that had the three colors of the Italian flag, red, green and white. This had tomatoes, basil and mozzarella which is what we currently know as the Pizza Margherita. 
It is something that everyone today enjoys! The young, the seasoned, the professionals, or whatever your status in life is, I'm sure that you've had a slice or two in your lifetime. This amazing dish is being served everywhere in the world. You could easily pair it with your choice of drink may it be a beer, a glass of wine, or your favorite soda.
I am excited to share with you some authentic Italian pizza recipes that Italians truly enjoy. Simple, clean and fresh flavors!
Grilled Vegetable Pizza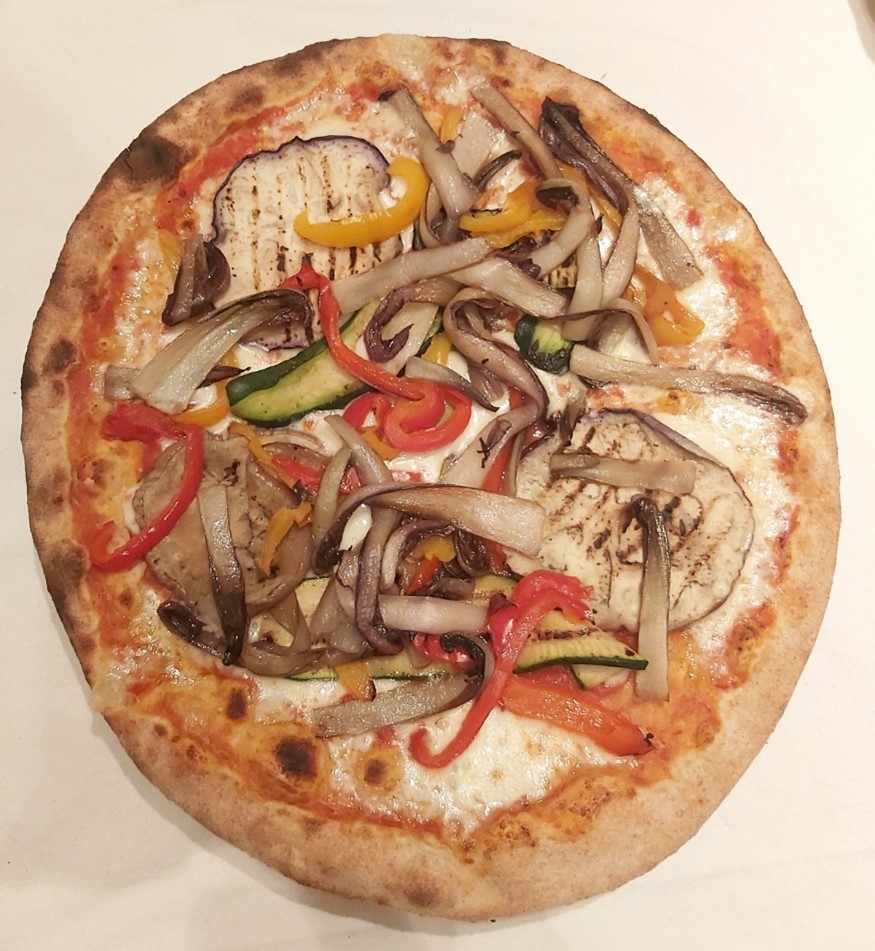 You Will Need:
1 tablespoon chopped garlic
2 yellow and red bell pepper, cut into ½ -inch strips
1 medium zucchini, cut diagonally into ½ -inch-thick slices
1 medium eggplant, sliced ½-inch-thick
1 small radicchio, cut into bite-size strips
5 teaspoons extra-virgin olive oil
¼ teaspoon kosher salt
¼ teaspoon freshly ground black pepper
Cooking spray
8 ounces fresh pizza dough
1 cup shredded fontina cheese
Tomato sauce for the base
¼ cup thinly sliced fresh basil leaves (optional)
½ teaspoon crushed red pepper (optional)
How to Cook:
Preheat the oven to high heat.
Combine garlic, bell pepper, zucchini, eggplant, radicchio, onion, and oil in a bowl. Sprinkle with salt and pepper. Toss around to coat everything. Arrange vegetables on grill rack coated with cooking spray. Grill for about 8 minutes or until your vegetables are tender.
Roll your fresh dough into a 12-inch oval on a lightly floured surface. Place dough on the grill rack. Grill for 2 minutes on each side or until lightly browned.
Spread an even layer of tomato sauce on the dough. Sprinkle cheese, leaving a 1/2-inch border around edges. Arrange vegetable mixture over cheese. Grill pizza 3 minutes or until cheese melts. Sprinkle pizza with basil leaves and red pepper (optional). Slice and serve!
Recipe inspired by: https://www.myrecipes.com/recipe/grilled-vegetable-pizza
For the meat lovers out there, here is another Italian classic and favorite:
Porchetta with Porcini Mushroom Pizza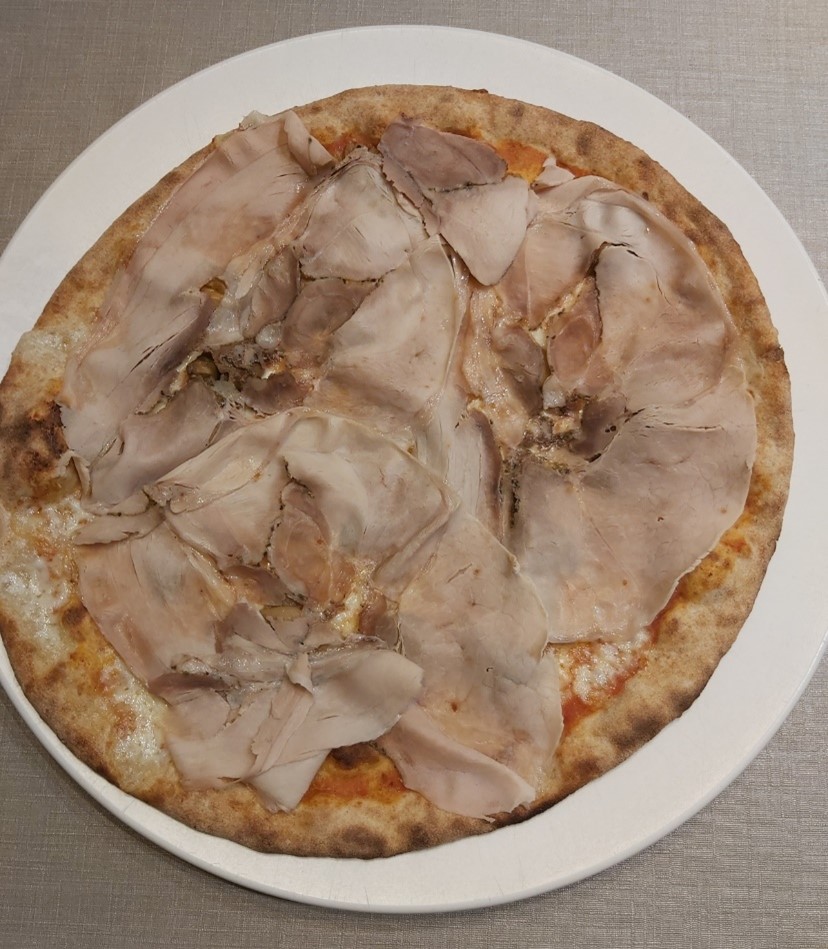 Porchetta is a traditional celebratory Italian dish roasted for 8 hours. The skin becomes crispy as a crackling and the meat and fat, tender and moist. It is usually stuffed with garlic, rosemary, fennel, or other herbs depending on the region. Imagine all those flavors incorporating into the meat and fat after being roasted for 8 hours! If you haven't had one yet, I suggest you try it for the next holiday or family occasion!
Making this pizza is as easy as the first one. Instead of putting all the other vegetables, you will only have to grill the porcini mushrooms. After baking the dough with the mushrooms, time to put the thinly sliced porchetta. Optional to serve with spicy honey on the side. Yum!
Tuna and Onion Pizza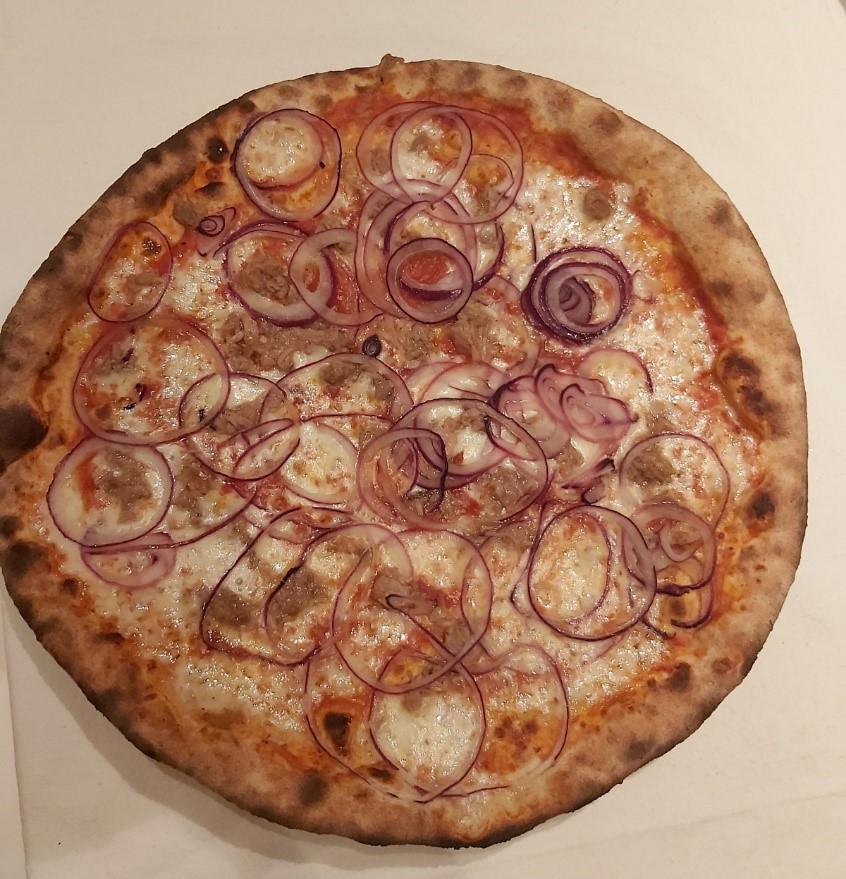 One of the top choices for protein of a pescatarian is tuna. It is rich in Omega-3 fatty acids which helps lower the risk of heart disease. It is also an excellent source of Vitamin B12 which boosts the formation of new red blood cells and prevents anemia.
You may also substitute Tuna with your favorite fish. Add the sliced onions and cheese then bake. Enjoy this no fuzz pizza, good to share with friends or keep it all for yourself.
Speaking of no fuzz, this next one is a safe and crowd favorite.
Cheese Pizza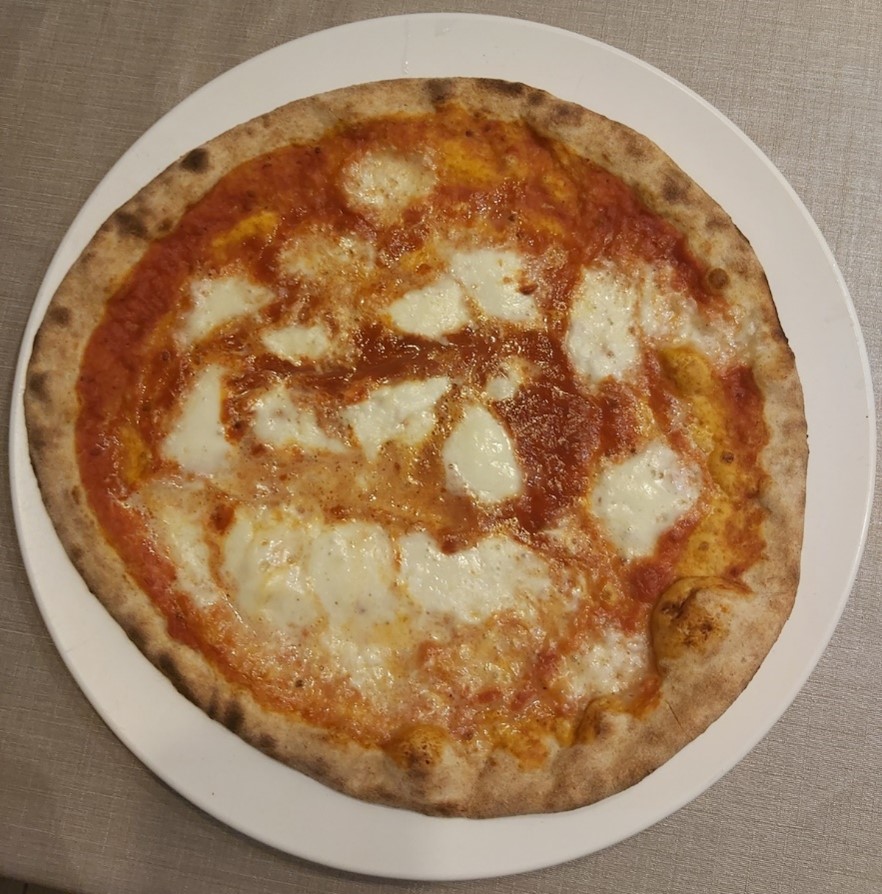 A cheese pizza is the safest pizza for everyone. I mean, who doesn't love cheese?! It's the easiest to make as well. You can never go wrong with this one.
This italian pizza is made with buffalo mozzarella. However, depending on your mood or your preference, you can adjust the ingredients. You may opt to make a quattro formaggi of four cheese pizza. In this are commonly Mozzarella, Gorgonzola, Fontina and Parmigiano cheeses. Some people even put up to 7 types of cheeses.
Ultimately, what you put on your pizza depends on your taste, personality, mood and the occasion. You don't even have to stress yourself by making your own. There are so many great pizzerias everywhere. There are even places that does gourmet pizzas to impress your friends and family.
Don't you just love pizzas?! What're your favorite pizza toppings and share with us where you got it from. Drop your comments below. Remember, mangiare e godersi la vita!