When it comes to a foodie's paradise, Italy is the place to be. The country's rich and varied heritage has resulted in a delicious mix of regional and traditional recipes, many of which have been officially protected by the government to ensure the quality and authenticity of their flavor. Known as the Prodotti Agroalimentari Tradizionali (P.A.T.) system, this protection of regional Italian cuisine provides a cultural safeguard for the traditional food of the country.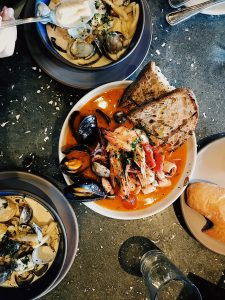 The Italian P.A.T. system was originally established in 2005, though protection specific to cuisine forms part of Italian law originating from the 1958 "Law for the Protection of Products of Traditional Agriculture and Agri-Food". This was revised in 2004 in order to specify certain legislative criteria for the protection of traditional foods and recipes from different regions of Italy. This system of protection has been lauded by many food experts and fans, as it works to ensure Italy continues to be the leader in food tradition and quality locally sourced ingredients.
Just take a look at some of the wonderful options Italy has to offer. In 2009, the typical Salumi di Buitoni di Colonnata was protected, which celebrates the centuries-old tradition of curing Cinta Senese pig meat in the Carrara mountain town of Colonnata. There's also the Pecorino Romano cheese which has been made in the mountainous regions of Rome since ancient times, and the Prosciutto di Parma, considered one of the finest hams in the world.
In the north of Italy, the protected Bresaola di Valtellina is produced using air-drying and an ancient salting process to tenderize lean cuts of beef. This revives a tradition that dates back to the 17th century. The delicious Pancetta di Calabria boasts a rich Mediterranean flavor and hails from southern Italy, produced following a preservation process that relies heavily on paprika, red hot chilis, and anise.
Famous throughout Italy is the white truffle from Alba in Piedmont. This delicate fungus is one of food lovers' top delicacies due to its unique flavor and aroma, making it an intriguing addition to the usual suspect of cheeses, meats, and pastas found in Italian cuisine. Similarly, its dark counterpart, the Tuber Aestivum Vitt, can be found in the region of Marche, where it's celebrated for its nutty, earthy flavors.
As far as pastas go, there are plenty to be found under P.A.T. protection. The Garganelli from the region of Emilia-Romagna has been defined as the hand-rolled egg-less pasta with a rifled edge, which is made from semolina flour. Another variation is the Civico 19 polenta used in the unique dishes of Friuli-Venezia Giuilia, made with a mix of buckwheat and cornmeal which provides an interesting texture and flavor.
Finally, when it comes to a truly Italian tradition, there's the delicious Pannetone bread. This Christmas favorite has been celebrated in the Lombardy region since the 11th century, where it's made with natural yeast and raised four times before being left to slowly mature.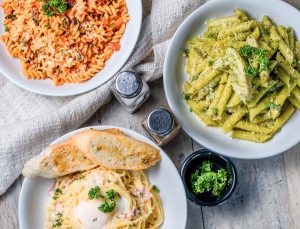 When it comes to food, Italy's sheer variety of regional and traditional dishes is simply incredible. As a result, many regional recipes have been officially registered and protected under the PAT system, ensuring that future generations will be able to enjoy these delicious recipes for many years to come. This is something that all food-lovers should celebrate and be grateful for!