If there is a place for people to enjoy their food, it is definitely a pizzeria. Pizzerias provide a special feeling tailored to people of all sizes. You could enjoy eating off a napkin or a boujee plate and silverware, it is entirely up to you. Of course, making a pizza in the comfort of your home is great. It's cheaper, you avoid traffic, and you could eat it in your sweatpants. However, there is something about the show put on by pizzaiolos that add to the experience. Plus, you don't have to worry about making the pizza nor doing the dishes after!
Did you know that the oldest pizzeria in the world is in Naples? It's called "Antica Pizzeria Port'Alba". It was originally just a food stand for peddlers in 1738. They decided that it was time to take their business venture to the next level and opened a restaurant in the town center of Via Port'Alba in 1830. Despite having a restaurant, they stayed true to their roots and still catered to people with less money. They invented a payment system called "pizza a otto" which allows the customers to pay for their meal up to eight days after they consumed it.
Like wines, there is also an organization that ensures the quality and authenticity of a Neapolitan pizza. The Associazione Verace Pizza Napoletana—founded in 1984, requires that the pizza is baked in a wood-fired, domed oven; that the base must be hand-kneaded and must not be rolled with a pin or prepared by any mechanical means; and that the pizza must not exceed 35 centimeters in diameter or be more than one-third of a centimeter thick at the center.
Craving for pizza right now, aren't you?
Well, read on.
Rossopomodoro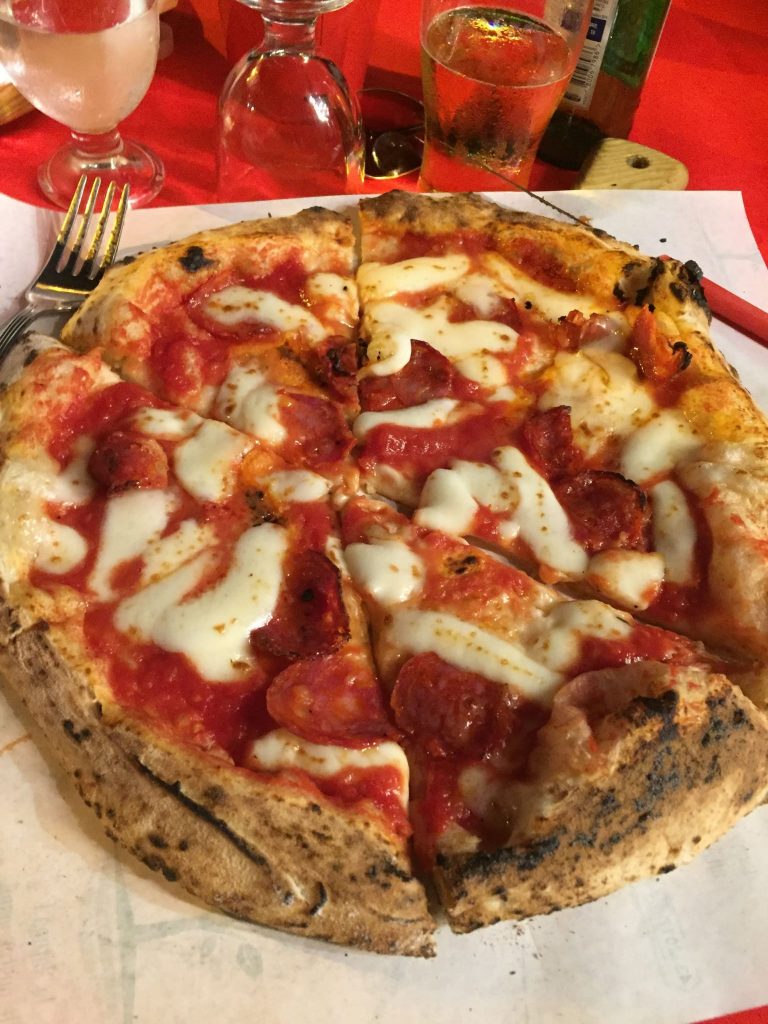 A restaurant in Naples that was opened by three former professional rugby players in 1997 is now in over 100 locations around the world. Cities like New York, Copenhagen, Stockholm, Munich, London, etc. experienced Neapolitan gastronomic awareness. It may be a restaurant chain but they ensure the same high quality of food in all their locations.
Sascianne Ristorante Pizzeria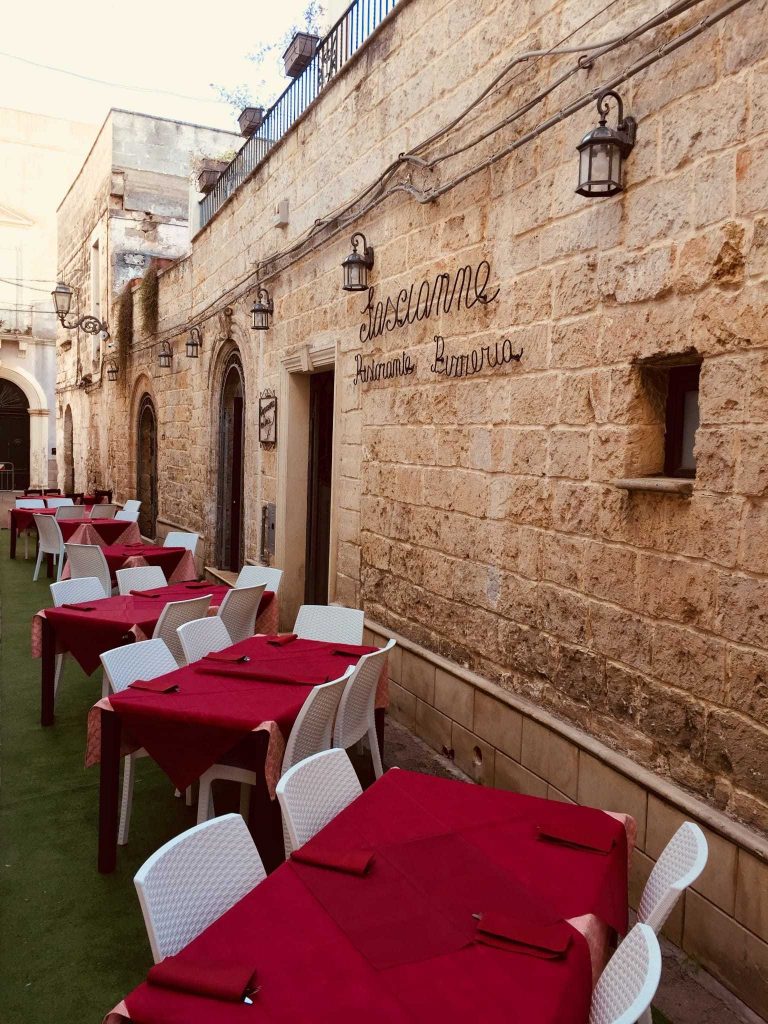 This family-owned pizzeria is located in Via Colonna in the town of Galatone. The Sascianne family developed a homey and hearty menu as well as the ambiance of the restaurant. If you are in town, this is worth a visit.
What makes a pizzeria's pizza better?
A "forno a legna" or a wood-fired oven enhances the flavor of your crust. It gives it a nice crunch while still being soft and chewy on the inside. Apart from that, since the wood-fired oven is so hot, it cooks your pizza in a few minutes while it retains the nutrients of the ingredients that usually depletes as your food cooks longer.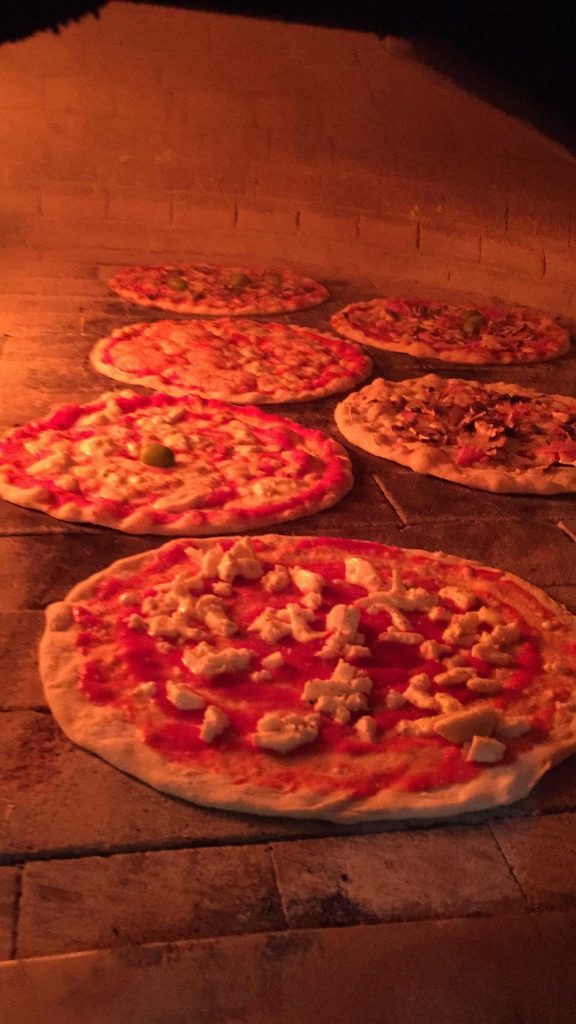 Another benefit from cooking your pizza in a wood-fired oven or a brick oven is the complex flavor profile you can achieve. We all know that the charring of the crust adds to the smokiness of the dish. But since wood is being used to cook it, you could use different types to add to the aroma of your pizza. The best types of wood to use in your brick oven are hickory, oak, ash, walnut, maple or any type of hardwood that are clean and last long.
It also saves you from washing more dishes since you do not need a pan when you cook your pizza. Just chuck it at the back of your brick oven as it with your long-handled wooden paddle. The heat radiated by the very hot bricks cooks the pizza evenly. Just a reminder to be very careful even after you've thrown out or extinguished the burning wood. Since the bricks acts as insulation, heat could still be trapped inside them for a long time. Let's avoid a nasty situation.
So, to answer your question, yes. Personally, I think pizzerias are better. From the years of learning and acquired knowledge on the job, they make excelent pizzas and they know the ins and outs of pizza making. Most of all, it's hassle-free. However, I also know that a lot of people now own brick ovens in their homes. If you are planning to get one or have one built, make sure it's safe and proofed. Also, it's not only for pizzas. You cook anything you want to cook in there even casseroles—provided that your dish is heat proof. I know that by now you're already salavating for a slice of pizza, so feast your eyes on this margherita.