Italy is gifted with a long coastline, so another thing that they are rich in aside from the culture and cuisine are beaches! Whether you need escape when life gets too real or tough, or you just really want to work on your tan and chill, this is what you need.
Fair warning, after reading this you will be compelled to go to the nearest beach or a pool so you will need the following:
A beach towel, your most fashionable swimsuit paired with sunnies, sun screen and a tanning oil to achieve that sexy glow, a good book, some fruits for snack, and don't you forget some booze.
So here are our favorite hang out spots in the coastal shores of Italy:
Porto Selvaggio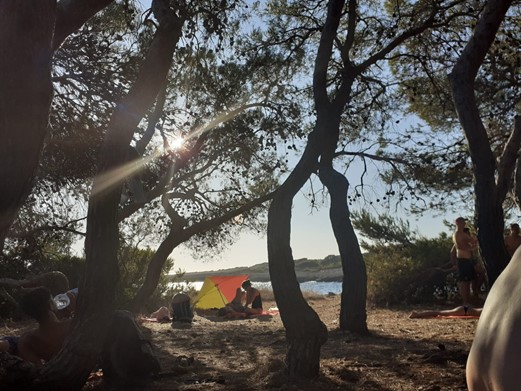 This gem is located in the Lecce Province along the west coast of Salento between Porto Cesareo and dense pine forest abundant with olive and eucalyptus trees. To add to that, they have trekking and hiking tours in the Porto Selvaggio Natural Park that takes around 4 hours.
The crystal-clear waters in Porto Selvaggio is a favorite not just of beach-goers but also among divers because of the rich coral reef that goes down to 40 meters on the seabed. What makes this beach more exciting is that there are numerous caves both emerged and underwater like Grotta di Torre dell'Alto, Grotta di Uluzzo, Grotta Capelvenere and Grotta del Cavallo. This is definitely perfect for the moderately adventurous people.
Gallipoli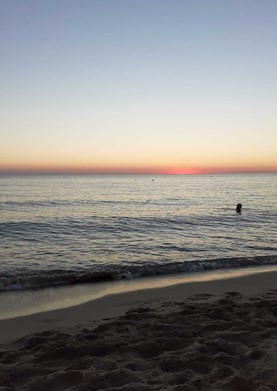 This breath-taking beach is on the Ionian Sea, on the west coast of the Salento Peninsula in Puglia. Part of the charm of this town is the medieval style of the resilient stone structures surrounded with water. The main source of livelihood here used to be wine and oil commerce. Nowadays, it is fishing and tourism. Can you see why?
In this peaceful beach, you can relax during sunrise or sunset. This is where you go to think and reflect or to simply just be one with mother nature. Truly a low-key rewarding experience.
Torre Canne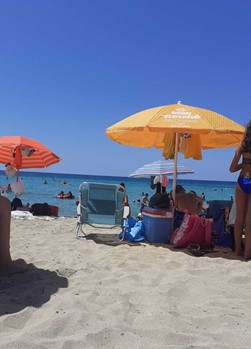 Torre Canne is on the Adriatic Coast, between Savelletri and Rosa Marina in Puglia. It's mineral-rich waters due to their hot springs has been a very powerful attraction among tourists and locals as well.
This charming little town is home to less than 500 residents. One of their sources of entertainment and leisure is the Punta Torre Canne Lighthouse. It is still a functioning lighthouse which was built in 1929. There are also many beach front restaurants and cafes available. The next time you visit you must not forget to do some wine tastings after hitting the beach. A perfect cap for a perfect night.
Torre di sant'Andrea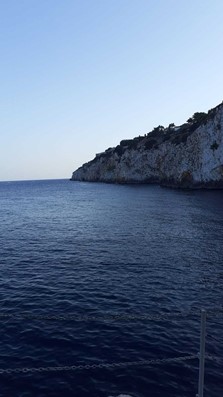 This a village on the Adriatic Coastline that is a part of the Marine Areas of Melendugno. In the 16th century, a tower was constructed by humans that served as their lighthouse. The current lighthouse in this town however, is far from your typical tall and slim lighthouse resembling a rook piece in a chess board. Their lighthouse is a massive masonry old defense tower with the seaward side painted with white and black checkerboard pattern.
When visiting this town, do not forget to visit the cliffs and enjoy spectacular views including "the lovers' arch". It was coined as such because many lovers spend their time there, admiring the scenic landscape while watching the sunset. It is not just for lovers, though. In my opinion, it is perfect for photographers as well. Catch the "golden hour" and do some landscape photo ops.
There is also a large pine forest where you can stop and smell the fresh air sweetened with the smell of pine that most perfume companies try to recreate. Bring some beers, wines, a charcuterie board perhaps? Enjoy some food and drinks while you hear the sound of the waves crash on the cliffs.
Rosa Marina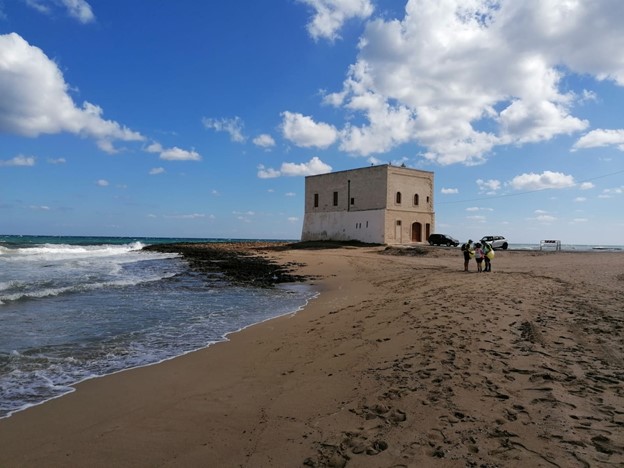 It is situated along the coast of Ostuni which received the Blue Flag and 5 Sails award of The Legambiente and Touring Club Italiano. This prestigious award certifies the quality of the sea waters and the efficiency of the services provided. These are the selection criteria:
-Water quality
-Sustainability of tourism activities, also judged based on the use of renewable energy
-Separate collection and respect of land consumption
-Presence of free beaches
-Enhancement of historical and food and wine traditions
Aside from this very impressive award, this beach is also perfect for windsurfing and kitesurfing. This is definitely a place for everyone.
Cogli l'attimo. Seize The Day. Enjoy the present. If you feel like going to the beach today, do it. Don't wait for "the perfect timing" to do whatever you want to do because tomorrow is never promised. That perfect timing may never come. Enjoy life and live with no regrets.
Tell me about your "no regrets" moments. Did they happen in a beach? I'd love to hear your adventures! Comment below. Ciao!