Italy is a country that has no shortage of stunning and historic cities, each with its own unique character and charm. One such city is Modena, located in the Emilia-Romagna region of northern Italy. Modena is a city of incredible beauty and is often overshadowed by other more popular Italian cities like Florence, Venice, or Rome. But, once you set foot in Modena, you'll realize that it is a true hidden gem, with its rich history, world-renowned cuisine, and friendly locals.
Modena is a city that is steeped in history and culture, and this is evident in the city's stunning architecture. The city has a rich Roman heritage, and there are still some remains of the Roman era scattered throughout the city. One of the most famous landmarks in Modena is the Cathedral of Modena, which is a UNESCO World Heritage Site. This magnificent cathedral is a masterpiece of Romanesque architecture, with its striking marble facade, intricately decorated interiors, and soaring bell tower. Another stunning building that is worth a visit is the Palazzo Ducale, which was once the residence of the Este family, one of the most powerful families in Renaissance Italy.
But, if there's one thing that truly sets Modena apart from other Italian cities, it's the food. Modena is known as the gastronomic capital of Italy and for good reason. The city is home to some of the finest restaurants and food producers in the country. One of the most famous food products that come from Modena is balsamic vinegar. True Modena balsamic vinegar is made from the Trebbiano and Lambrusco grapes, and the production process can take up to 25 years. This vinegar is not only delicious but also has a rich cultural heritage, and it is a prized ingredient in Italian cuisine.
Another famous food product that comes from Modena is Parmigiano-Reggiano cheese, also known as the "King of Cheese." This cheese is made from the milk of cows that graze in the region and is aged for at least two years, giving it a rich, nutty flavor. You can visit one of the many cheese producers in Modena to see the cheese-making process in action and, of course, sample some of the cheese.
If you're a foodie, you'll love Modena's many markets, where you can sample and buy local produce. The Mercato Albinelli is a great place to start, and you can find everything from fresh fruits and vegetables to local meats and cheeses. The market is also a great place to pick up some souvenirs, such as olive oil, balsamic vinegar, and truffles.
Apart from the food, Modena is also home to some fantastic museums and galleries. The Galleria Estense is a must-visit, as it houses an impressive collection of Renaissance art, including works by Titian, Correggio, and Botticelli. The Museo Casa Enzo Ferrari is another must-visit, as it pays homage to one of Italy's most famous car makers. You can learn about the history of Ferrari and see some of the company's most famous cars.
When it comes to nightlife, Modena has something to offer everyone. The city has a thriving live music scene, and you can find everything from jazz to rock and pop. The bars and cafes in Modena are also great places to unwind and enjoy a drink with friends. If you're looking for a more refined experience, there are plenty of wine bars and cocktail bars that serve some of the best drinks in the city.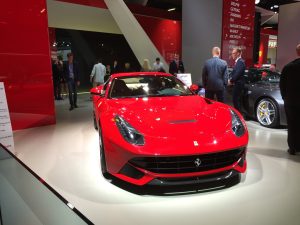 Finally, if you're looking for a little bit of trivia about Modena, did you know that it is the birthplace of the world-famous opera singer, Luciano Pavarotti? Pavarotti was born in Modena in 1935 and went on to become one of the greatest tenors of the 20th century. Modena also has a rich tradition of car manufacturing and is the birthplace of some of Italy's most famous car brands, including Ferrari, Lamborghini, and Maserati.
In conclusion, Modena is a city that has something to offer everyone. Whether you're a foodie, an art lover, or a history buff, you'll find plenty to keep you entertained in this beautiful city. Modena is a city that is often overlooked by tourists, but those who do visit are rewarded with a true Italian experience that is unique and unforgettable. So, if you're planning a trip to Italy, make sure you add Modena to your itinerary, and be prepared to fall in love with this hidden gem.