Nestled in the heart of Fort Lauderdale, Florida lies a charming Italian enclave known as Italy Fort Lauderdale. This vibrant community is a testament to the enduring influence of Italian culture and tradition in the United States. From authentic Italian cuisine to stunning architecture and artwork, Italy Fort Lauderdale offers visitors a unique glimpse into the rich cultural heritage of Italy.
Italy Fort Lauderdale was founded in the early 2000s by a group of Italian-Americans who were inspired by the beauty and vibrancy of Italy. Their goal was to create a place where people could come together to celebrate Italian culture and heritage. Today, Italy Fort Lauderdale is home to a thriving community of Italians and Italian-Americans, and it has become a popular destination for tourists and locals alike.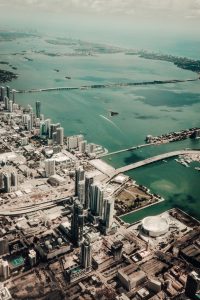 One of the main attractions of Italy Fort Lauderdale is the food. Italian cuisine is known for its rich flavors and exquisite ingredients, and Italy Fort Lauderdale does not disappoint. From classic pizza and pasta dishes to fresh seafood and authentic gelato, visitors can indulge in a wide range of Italian delicacies. Some of the most popular restaurants in Italy Fort Lauderdale include Casa D'Angelo, Il Mulino, and Cibo Wine Bar, which serve up some of the most mouth-watering Italian cuisine in the area.
In addition to the food, Italy Fort Lauderdale is also known for its stunning architecture and artwork. The buildings in the area are designed to evoke the charm and elegance of Italy, with their ornate facades and intricate details. Visitors can stroll through the streets of Italy Fort Lauderdale and admire the beautiful buildings, which are reminiscent of the stunning architecture found in Italy's historic cities such as Florence, Venice, and Rome.
Another must-see attraction in Italy Fort Lauderdale is the Bonnet House Museum and Gardens. This historic estate was built in the 1920s and is known for its stunning architecture and artwork, as well as its beautiful gardens. Visitors can take a tour of the estate and learn about the fascinating history of the area, including its ties to the Italian community.
For those who love shopping, Italy Fort Lauderdale has plenty to offer. The area is home to a variety of boutiques and shops that specialize in Italian fashion and design. Visitors can browse through the latest Italian fashions and accessories, or pick up unique gifts and souvenirs to take home.
One interesting piece of trivia about Italy Fort Lauderdale is that it is home to the largest collection of Italian wines in the world outside of Italy. The Wine Watch, located in Italy Fort Lauderdale, boasts an extensive collection of rare and vintage Italian wines that are highly sought after by collectors and connoisseurs. Visitors can take a tour of the Wine Watch and sample some of the finest Italian wines available.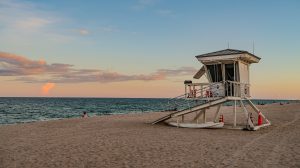 In conclusion, Italy Fort Lauderdale is a unique and vibrant community that offers visitors a taste of Italy in the heart of Florida. From the delicious food and stunning architecture to the fascinating history and culture, there is something for everyone in this charming enclave. Whether you are a tourist or a local, Italy Fort Lauderdale is definitely worth a visit. So come and explore the charm and culture of Italy in this beautiful and welcoming community.