What are the things that we spend so much time researching when we decided to visit a country, have a vacation and stay there for a few days? It can be the famous landmarks on that country, restaurants, easiest mode of transportation and of course the hotels. Hotels plays an important role when you are travelling, the more comfortable it is the better. It is one of the priorities we consider when travelling. I think it also has the big part of the budget since staying in hotels are not cheap specially if it's the famous ones and have many amenities.
If you are planning to travel to Italy anytime soon here are my five suggested hotels that you can choose from.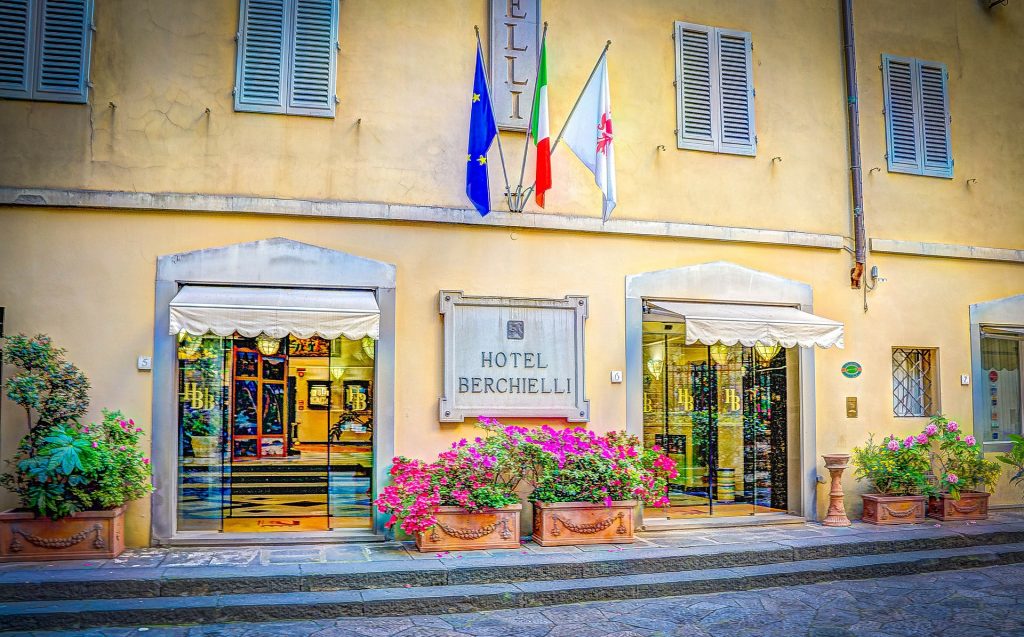 Hotel Berchielli
This hotel is located in Lungarno Acciaiuoli, France. It is famous because some of their rooms are facing directly on the Lungarno degli Acciaiuoli, an elegant river bank that connects the Ponte Vecchio with Ponte Santa Trinita on the right shore, in the historic heart of the Tuscan capital and laterally on the small Piazza del Limbo, home to the oldest sacred building in the city: 셀프스토리지 the Santissimi Apostoli Church.
The hotel has 76 guest rooms. The rooms is decorated with pastel colored shades. Each room has a TV, air conditioning, radio, minibar, direct-dial telephone, free Wi-fi for internet, a safe and a bathroom that includes a hairdryer, an exclusive line of complimentary toiletries and fine bath linens. This hotel has multiple types of room to choose from. You can choose the single room if you are travelling alone. The Classic room perfect for lovebirds. The Deluxe Vista Arno one of the rooms that has breathtaking scenery. The Family room are for families that wants to make sure their kids sleep in a very comfortable place. The 2 Level Junior Suite has more space and rooms just for you and your family. It is a suite with 2 floors. If you are looking for an elegant and luxurious room to stay the Medici Junior Suite is for you. Last and but the least room is the Picasso Junior Suite it is class meets comfort type of room. Separating the living room from the bedroom makes you feel more relax.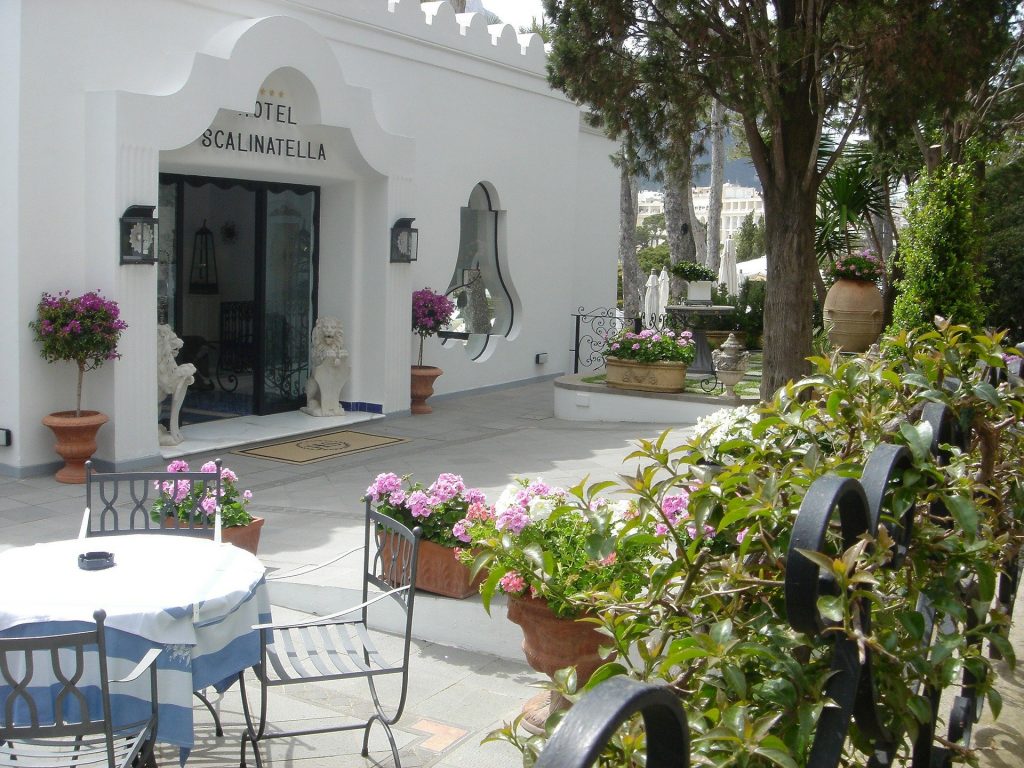 Scalinatella Hotel
If you are looking for a hotel that is away from the heart of Italy that ensures relaxation La Scalinatella is for you. This hotel is located in Via Tragara, Capri Italy. The location of this hotel is considered one of the most peaceful and exclusive areas of central Capri. A 5 star hotel that features two outdoor pools with the view of the Mediterranean Sea.
The hotel has 30 rooms, most of the rooms has its own terrace. The rooms are decorated with antique furniture and hand painted majolica. All rooms have air-conditioning, Safety deposit box, TV, Minibar, bathrobe, bathroom kits and slippers.
Rooms can vary from simple to more exclusive types. If you have a tight budget you can choose their double room, it may sound simple but this room has its own balcony or terrace. If you prefer to have more privacy and want more luxurious stay here you can avail their Villas.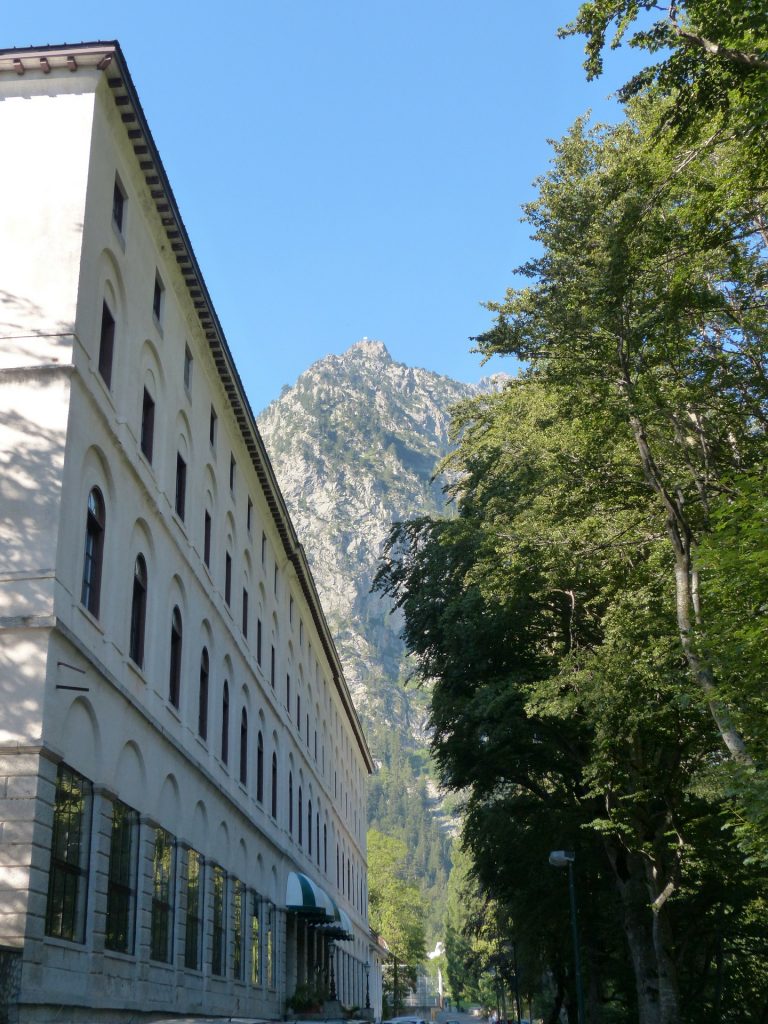 Hotel Royal Terme di Valdieri
Are you looking for a place to stay but wants to experience thermal baths this is the hotel for you. This hotel is located in Valdieri Italy. It is in the heart of the Alpi Marittime Park. Because of its location many people go here for more relaxation and to be one with nature.
Aside from their famous thermal baths they also have different type of wellness spa.
The hotel is also budget friendly. The room rates range from 90 euros to 199 euros per night.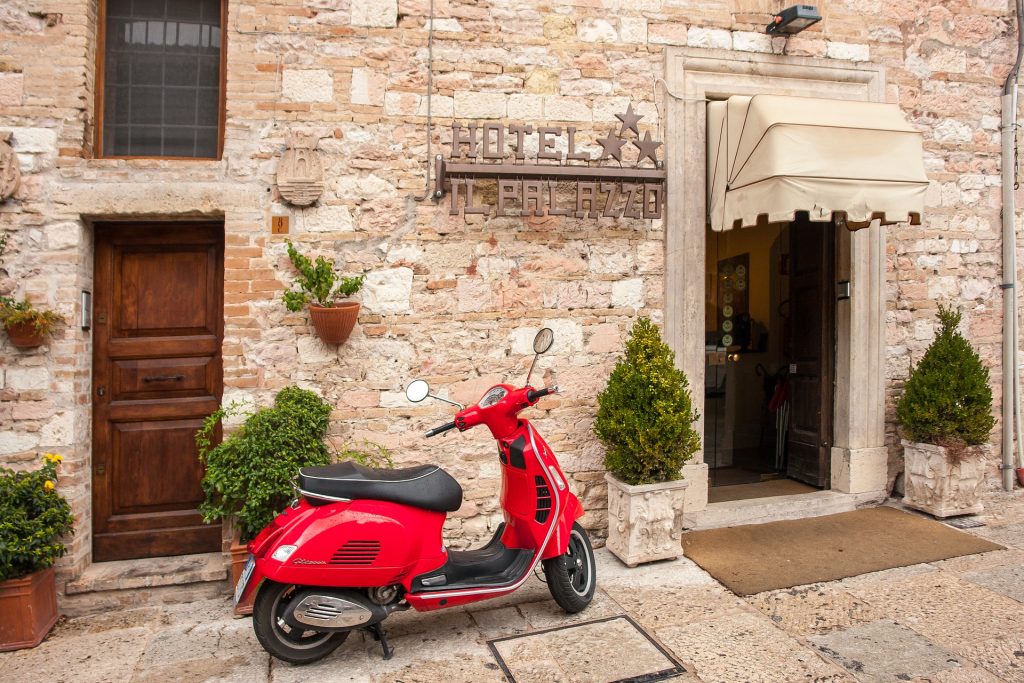 Hotel il Palazzo
This hotel is located at Via San France, Assisi Italy. Hotel Il Palazzo is set in the left wing of Palazzo Bartocci Fontana, a 16th-Century building halfway between Assisi's Basilica of Saint Francis and Piazza del Comune square. The hotel is known for its great location.
Each room are airconditioned and TV. The rooms have parquet floor and some rooms has the view of the of Umbria Valley. Each room is very spacious and features modern style design.
Whenever you are planning to go make sure to research on the hotel you are planning to stay. Read the reviews. In this way you will have an idea what to expect. Staying in a comfortable hotel makes your vacation worth remembering.