Have you experienced sitting down outside a restaurant or café, minding your own business when suddenly you hear a loud roar from an engine? The wind suddenly blows your neatly-fixed hair to a mess and then you see this majestic beauty drive by so fast, the moment you blink, it's already so far from you. How about when walking down a parking lot and again you're minding your own business and then you see a cherry red Ferrari parked in front of you, how does that make you feel?
Sports cars, even if you're not an enthusiast, excites us. For some people who own them, it's a testament to their status. For those who doesn't, it's something that makes us feel human but still longing to be able to afford one of those if we work hard enough. What makes these cars so special anyway?
When Did It All Start?
The basis for the sports car dates back to the early 20th century touring cars and roadsters. In 1903, Wilhelm Maybach and Paul Daimler—both from German origins, designed a fast-touring car that is considered to be a sports car. It is the 1903 Mercedes Simplex 60 hp. It included features first of its kind such as a pressed-steel chassis, a gated 4-speed transmission, pushrod-actuated overhead inlet valves, a honeycomb radiator, low-tension magneto ignition, a long wheelbase, a low center of mass and a very effective suspension system. In 1903, a Simplex 90 hp was specially built for the Gordon Bennet Cup however, it caught fire. The production Simplex 60 hp was then entered and went on to win the race.
 In 1910, Ferdinand Porsche designed the Austro-Daimler 27/80 which he then used to win the 1910 Prince Henry Tour motor race. Other early sports cars during the Brass Era include the 1905 Isotta Fraschini Tipo D, the 1906 Rolls-Royce Silver Ghost, the 1908 Delage, the 1910 Bugatti Type 13 and the 1912 DFP 12/15.
After the disruption in car production caused by World War I, Europe returned to manufacturing automobiles from around 1920. This featured rapid technical advances over the preceding Brass Era cars—and the Vintage Era was born. Engine performance benefited from the introduction of leaded fuel, which increased power by allowing for higher compression ratios.
In Italy, a small but wealthy market segment allowed for the manufacture of a limited number of high-performance models directly allied to contemporary Grand Prix machines. A new concept altogether was the modern Gran Turismo class from Italy.
Fast forward to today, the style and technology included in the sports cars you see now is A-MA-ZING! Here's a list of our Mythical 5 for the… (drum roll please)
Top Italian Sports Cars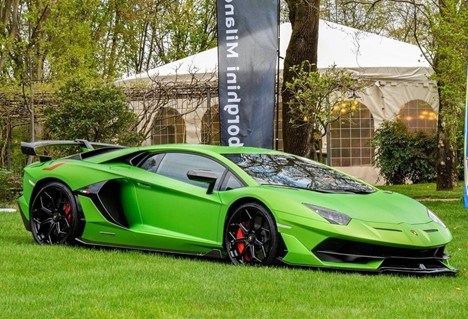 The Lamborghini Aventador SVJ
SVJ stands for Super Veloce Jota. Veloce means "Fast" in Italian. Jota, on the other hand, is a Spanish dance danced in fast triple time. Needless to say, they really want the clients to know that this is really really fast. Introduced in the 2018 Pebble Beach Concours d'Elegance, the SVJ can accelerate from 0–100 km/h in 2.8 seconds and can attain a top speed of over 352 km/h. Only 900 units worldwide were produced and costs nearly USD 600,000.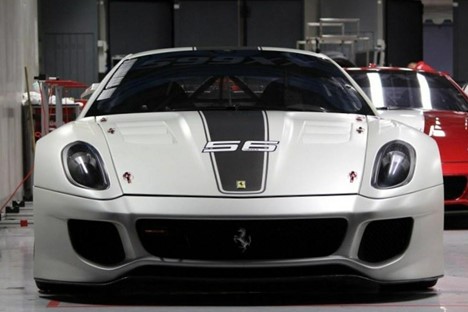 The Ferrari 599XX
This track-only supercar was unveiled at the 2009 Geneva Motor Show. It was designed by Ferrari's Formula-one engineers to be quick, light and responsive on a race track. The 599XX has a performance record of accelerating from 0–100 km/h in 2.9 seconds and attained a top speed of 315 km/h! There are only 33 Ferrari 599XX's in the world and each one costs USD 1.75 million.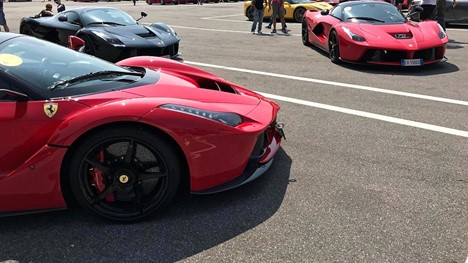 The Ferrari LaFerrari
Its project name F150 is the first mild hybrid sports car built providing the highest power output of any Ferrari road car whilst decreasing fuel consumption by 40 percent. It boasts of a top speed of 350 km/h with an acceleration time of 0-100 km/h I under 3 seconds. According to Ferrari's website, this car is only available to 499 clients worldwide and its cost? USD 1.4 million. However, last Dec 3, 2016, one unit was auctioned off at USD 7 million.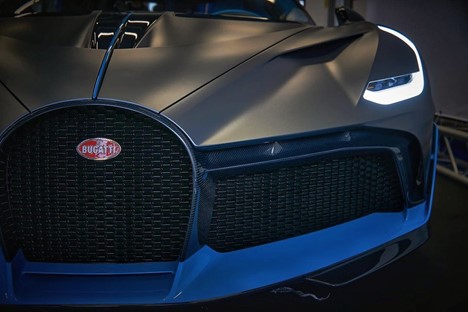 The Bugatti Divo
Its name is an homage to French racer Albert Divo, who won the prestigious Targa Florio race twice driving a Bugatti during the 1920s. The performance for acceleration time is 62 mph in just 2.4 seconds with a top speed of 380 km/h. The Divo only produced 40 units which is already sold out and costs USD 5.4 million.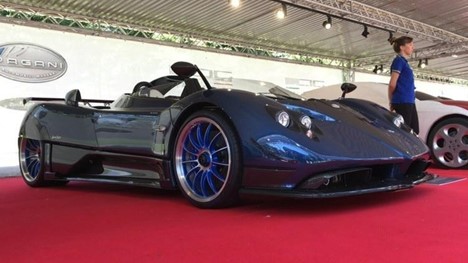 The Pagàni Zonda HP Barchetta
This was made as a present to the company's founder, Horacio Pagani, on his 60th birthday and to commemorate the 18th anniversary of the first Zonda. It was made public at the 2017 Pebble Beach Concours d'Elegance. The sprint performance of this super beast is 0 to 60 mph in 2.8 seconds on its way to a top speed of over 355 km/h. All it's other specs combined made it cost a whopping USD 15 million with an exclusivity of having produced only 3 cars in the world—with one unit retained for Horacio Pagani' personal collection.
If you were miraculously given a chance to drive one of these 5 Italian sports cars, which one would you go for? Why do you think that's the best car for you? Can you imagine yourself in a race track, dressed in a racing gear behind the wheel of one of these sexy beasts and hear the words "Gentlemen, start your engines."? You hear the load roar of each powerful engine designed to try to out-race each other.
Let me know your thoughts about this in the comments below. Till next time, drive safe and senti il ​​vento tra i capelli!