It's sweet, creamy, melts in your mouth and it's perfect especially on hot summer days. Even in the winter, everyone loves a good ice cream. What more a good gelato?
The Italians, being the great food makers that they are, invented the gelato in the late 1600s. It was one particular Italian, chef Francisco Procopio dei Coltelli, who opened his café in Paris and introduced his creation. It was so good that King Louis XIV gave him an exclusive royal license to be the sole producer of the delightful dessert at that time, not to mention a French citizenship.
Before I show you enticing pictures of the most famous and delectable flavors of gelato, let's get to the science of making one first. Water, when put in the freezer turns into ice. Why doesn't the gelato become a big block of delicious ice? That's because when sugar is mixed with water, it stops the normal formation of ice crystals but instead forms much smaller ones that makes it solidify in just the right amount.
What is the difference between an ice cream and a gelato?
The two important ingredients in making an ice cream and gelato are milk and cream. With the name itself, ice cream has more cream than milk while the gelato contains more milk than cream. While an ice cream is usually mixed with egg yolks, a gelato has none. Another difference is that gelato only contains 5 to 7 percent of fat but an ice cream has a minimum of 10 percent. The fat amount in your frozen dessert somehow alters the taste in your mouth. When you eat the ice cream, the fat coats your tongue and affects your mouthfeel. A gelato on the other hand, has less butterfat so the flavors are not altered.
The texture and the way they are served also differs a little bit from each other. The speed of how they are churned plays an important task in ice cream and gelato making. An ice cream is churned very fast to incorporate air in the mixture. It contains about 50 percent air while a gelato only has 25 to 30 percent. This makes a gelato much denser, smoother, and creamier. Gelatos are served not too frozen at around 15°F allowing you to enjoy the dessert without a numb tongue and taste all the flavors in it, while an ice cream is served at freezing temperature.
As promised, here are some of the must try authentic Italian gelato flavors:
Fruits of Rome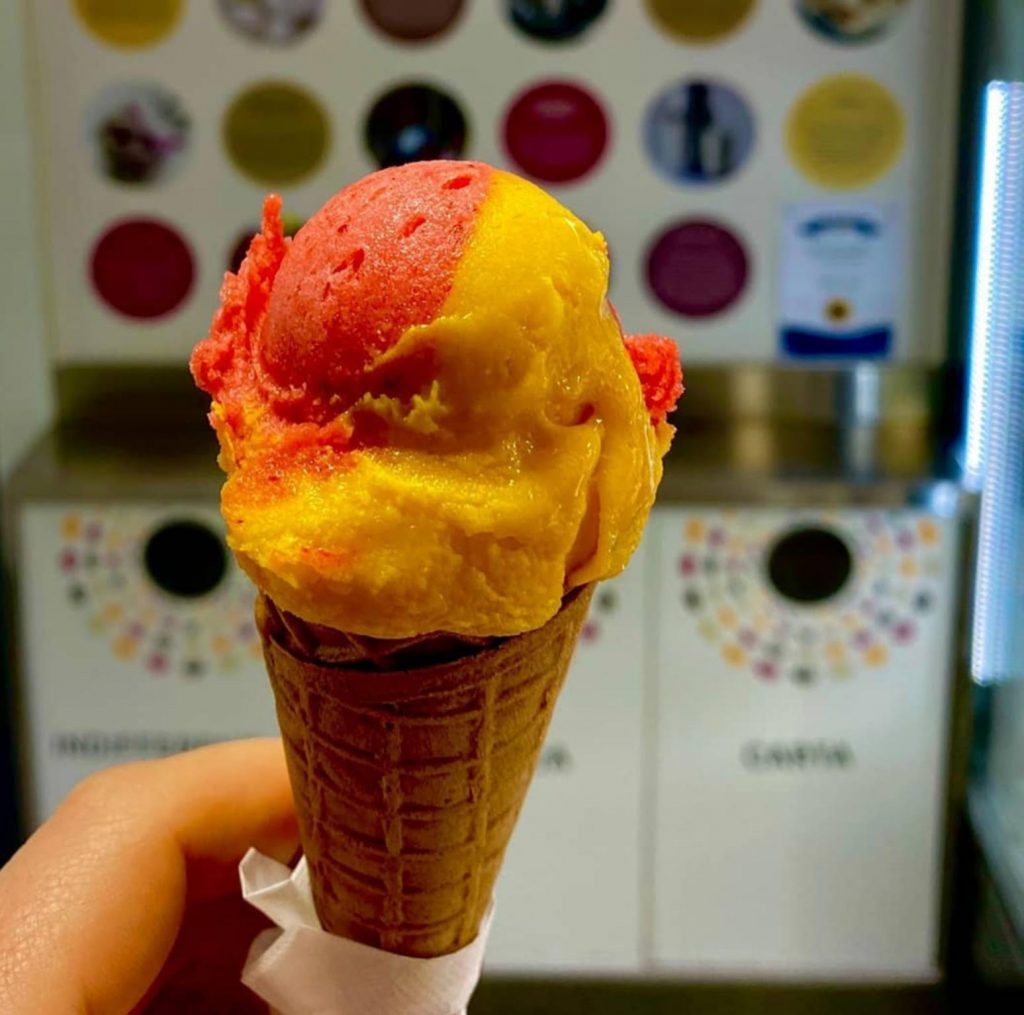 This gelato hailed its name from the colors of the Roman flag which are yellow and red. This strawberry, also known as fregola in Italy, and mango ice cream is famous throughout Rome for its colors and flavors. Upon tasting the dessert in your mouth, the sweetness is balanced with the right amount of tanginess. Go with fruit-based gelatos as there aren't any preservatives and even if it is a treat, there is a higher nutritional value you can get from the real fruits in it.
Croccante all'Amarena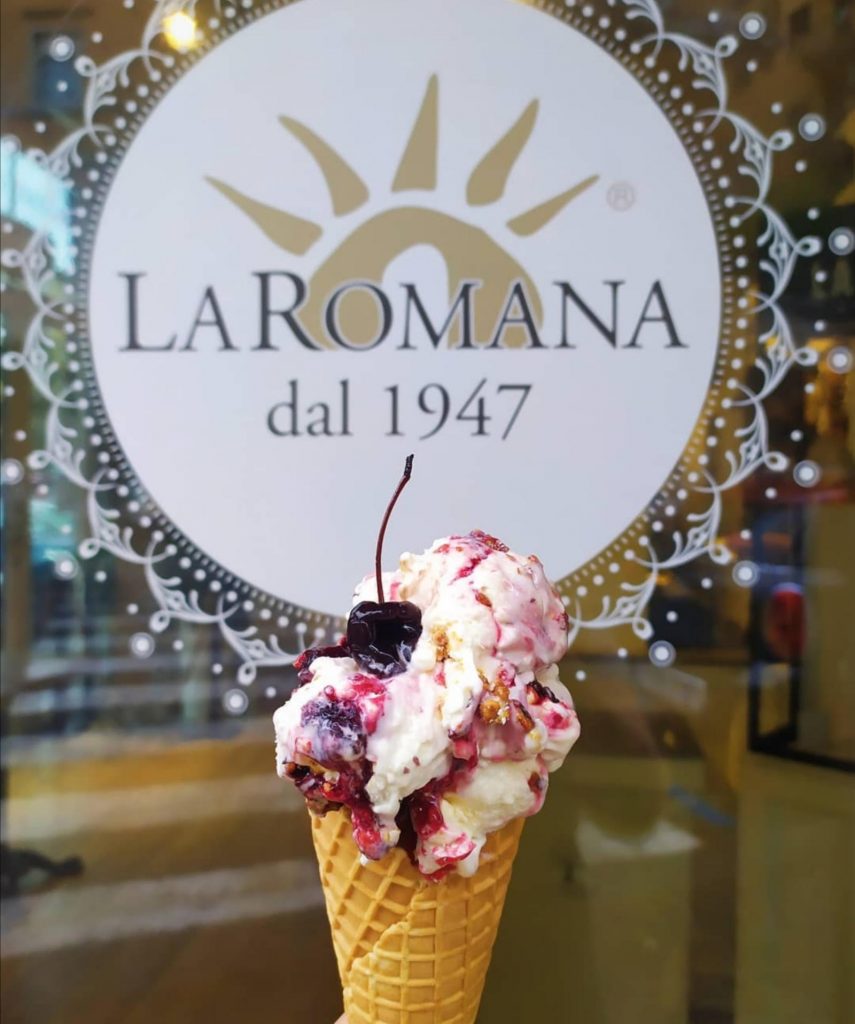 If it is the best gelato in Rome that you are looking for, La Romana is the place to be. Its location is in the heart of the city center of Rimini, a city in the Emilia-Romagna region. It has been serving artisanal gelato since 1947 and since then, the flavors and quality has just gone better. The most famous flavor in the shop is its best seller, the Croccante all'Amarena. In it are whole black cherries mixed with crunchy bits of hazelnut, meringue and chocolate. Who wouldn't love a dessert with everything in it? Plus, the snake lines that go all the way outside the shop and on the street will assure you that you are getting the best gelato in town.
Pistachio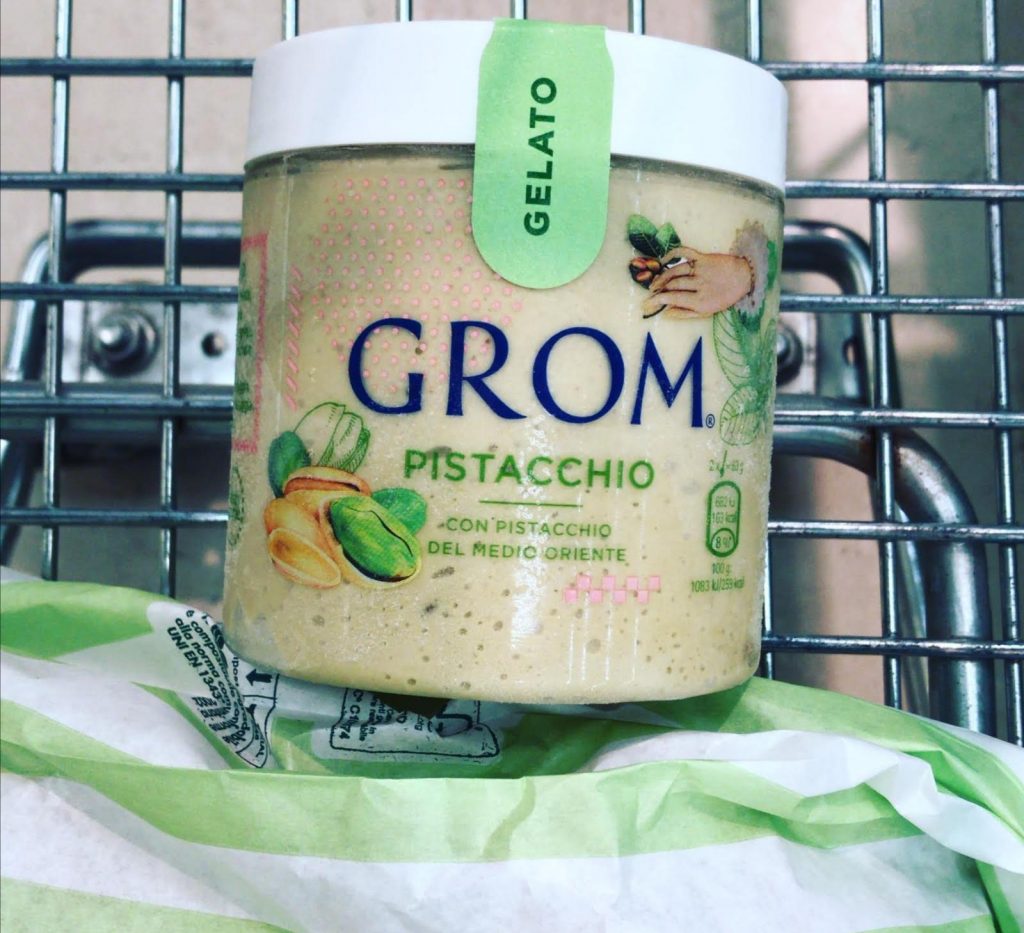 One of the most popular gelato flavors in the world is the pistachio. The green-colored nuts are heavenly as it is, imagine combining it with gelato? This particular one is being sold and distributed by Grom. The company started out as a 25sqm gelateria in Turin back in 2003. Today, they have gelaterias all over the world and expanded to selling not just gelatos but also cookies, chocolates, and spreadables. If you are celebrating a party, you may also hire them for their mobile gelato bar or their gelato on wheels. How cool is that?
Almond, Lemon and Pistachio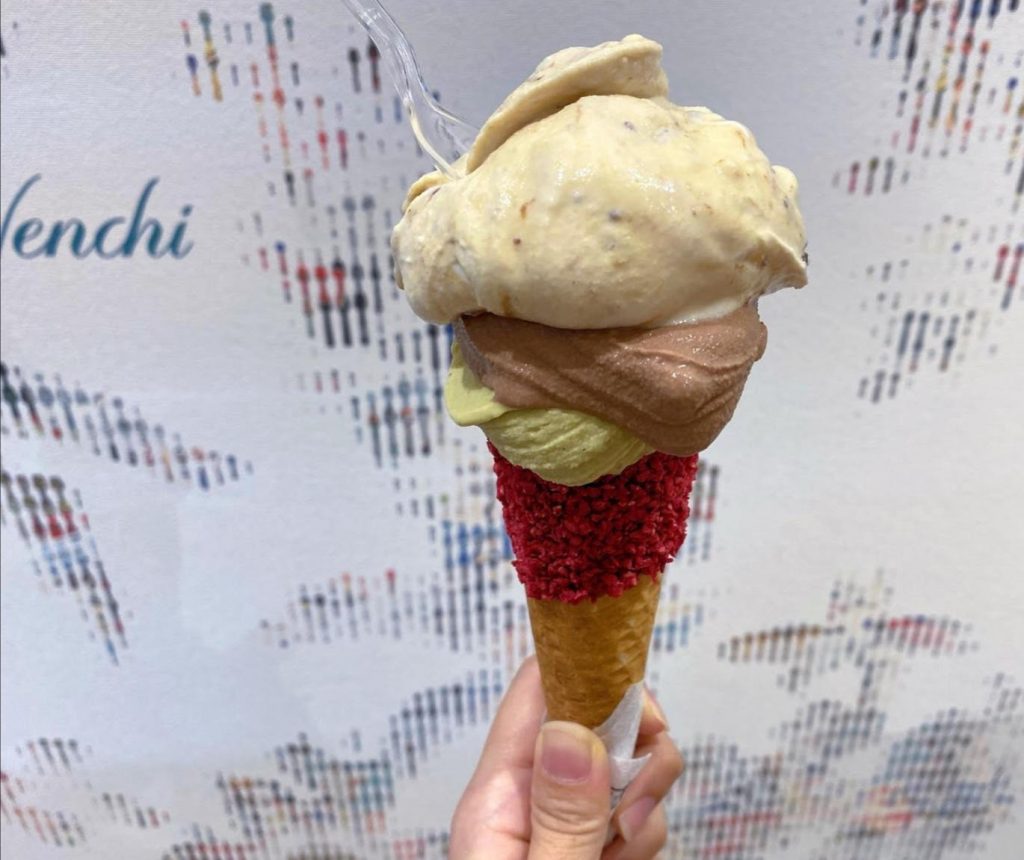 The layers of almond, lemon and pistachio gelato is a great combination of nutty, sweet, tangy and creamy. Venchi was established in 1878 in Turin by a young man, Silviano Venchi. He first experimented with chocolates and in 2007 Venchi launched their gelato in their shops. It obviously became a hit as they have developed 90 flavors being sold in more than 155 shops worldwide. All their products reflect the natural flavors of their high-quality ingredients with no preservatives nor additives.
Stracciatella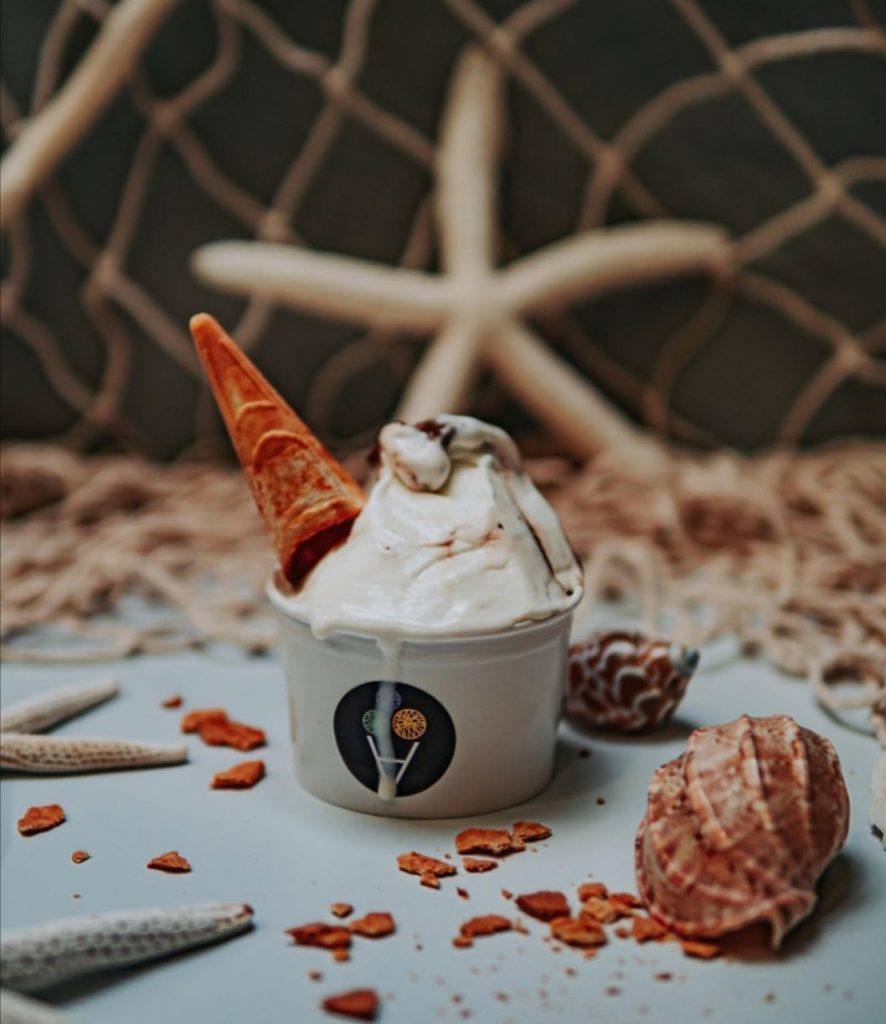 The all time favorite of Italians is the stracciatella. It is milk-based with chocolate shavings incorporated in it. The process starts out with plain milk gelato being drizzled with melted chocolate. Once the hot chocolate hits the cold gelato, it instantly solidifies and when it is churned some more, the paddles hit the chocolate streaks breaking them off into irregular chocolates shavings. The one that started it was a restaurant in Bergamo called La Marianna in 1961.
There is always a debate when ordering a gelato, to get a cup or cone? I would recommend a cup as gelato are softer and easier to melt especially if the weather is hot. If you are a cone person though, go ahead and don't let anything or anyone stop you. Most gelaterias today already serve cones with chocolate or white chocolate lining inside. Yay for more flavor without the risk of having sticky gooey cream running down your fingers.