As I sip a glass of wine, I can't help but thank the wine gods for discovering how to make it. The hundreds of varieties of wine have different characteristics and flavors perfect for every dish and every occasion. We even enjoy a bottle (or more) after a long hard day. It is something we consider as a reward. I'm not sure if it is just me, but there is something about a bottle of wine that makes me feel sophisticated compared to when drinking other sprits.
Italy is the world's largest wine producers. They have an area of 702,000 hectares for vineyard cultivation with excellent and diverse qualities of soil perfect for each grape variety in different regions. In 2018, Italy accounted for 19 percent of global production which is exported all over the world but also consumed domestically. That is proof that they have several of the best wines in the world.
Now, I will not get into the vinification or winemaking process nor the Denominazione di Origine Controllata e Garantita because that requires another post. However, I will get into the different styles of wine before I give you my top 5 Italian wines.
Different Styles of Wine:
Red wine– The juice of most grapes is white, what makes a wine have a red, purple or even brown color is the anthocyan pigment which can be found in the skin. The final color of the wine will then depend on how long it is fermented.
White wine– Yellow or green grapes are what is typically used in making this style. Some dark-colored grapes could also be used but the wine makers should ensure that the skin won't mix or even touch the wort—the liquid extracted from the mashing process.
Sparkling wine– Champagne is the most popular example of a bubbly. Carbon dioxide is produced during the fermentation process while it is stored in bottles instead of barrels which makes the drink fizzy.
Rosé wine– The color of rosé ranges from a pale orange to a near-purple. There are three ways to make rosé. First is through skin contact. This is when the dark-colored grapes' skins touch the wort. The second one is through saignée—by removing the skins, seeds, stems early in the fermentation process. The last one is through blending a white and a red, which is the most uncommon and discouraged way to produce a rosé.
Dessert wine– From the name itself, dessert wines are sweet wines that could contain sugar ranging from less than 50 grams per liter to over 400 grams per liter.
My Top 5 Italian Wines: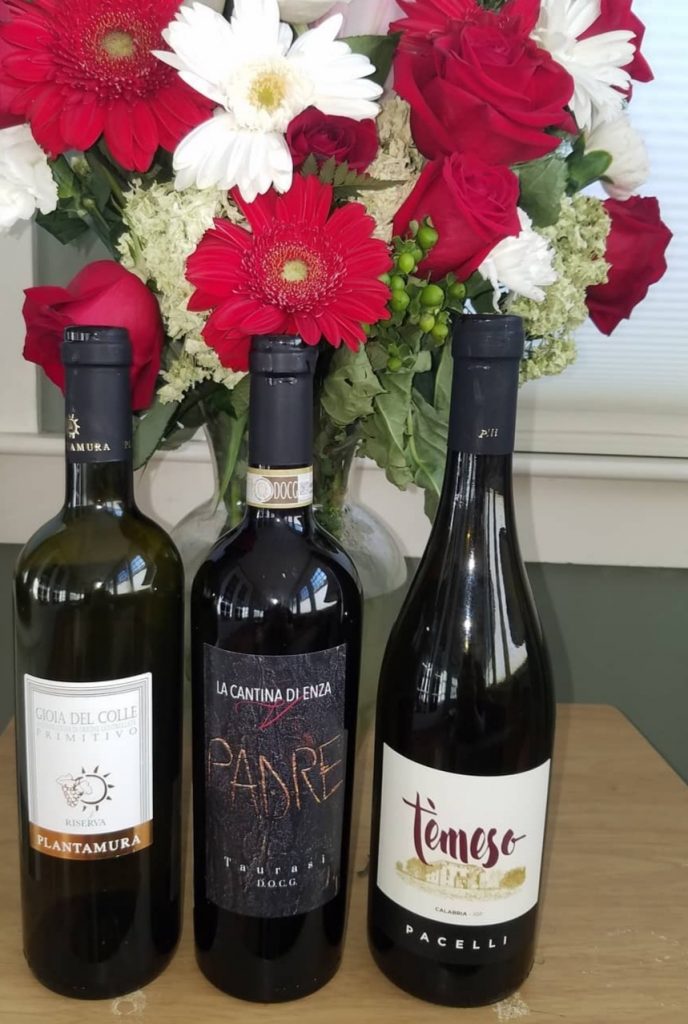 Plantamura Primitivo
Notes: It has a full, velvety, and structured taste. A splendid wine from Primitivo grapes aged for 12 months in steel tanks and another 12 months in French oak barrels. The characteristics of this wine is intense and spicy with hints of cherries and berries.
Serving temperature: Best to consume with a temperature of 18°C.
Pairing: The Plantamura Primitivo White Label is excellent with grilled meats, roasts, aged cheeses and any other dish with strong flavor.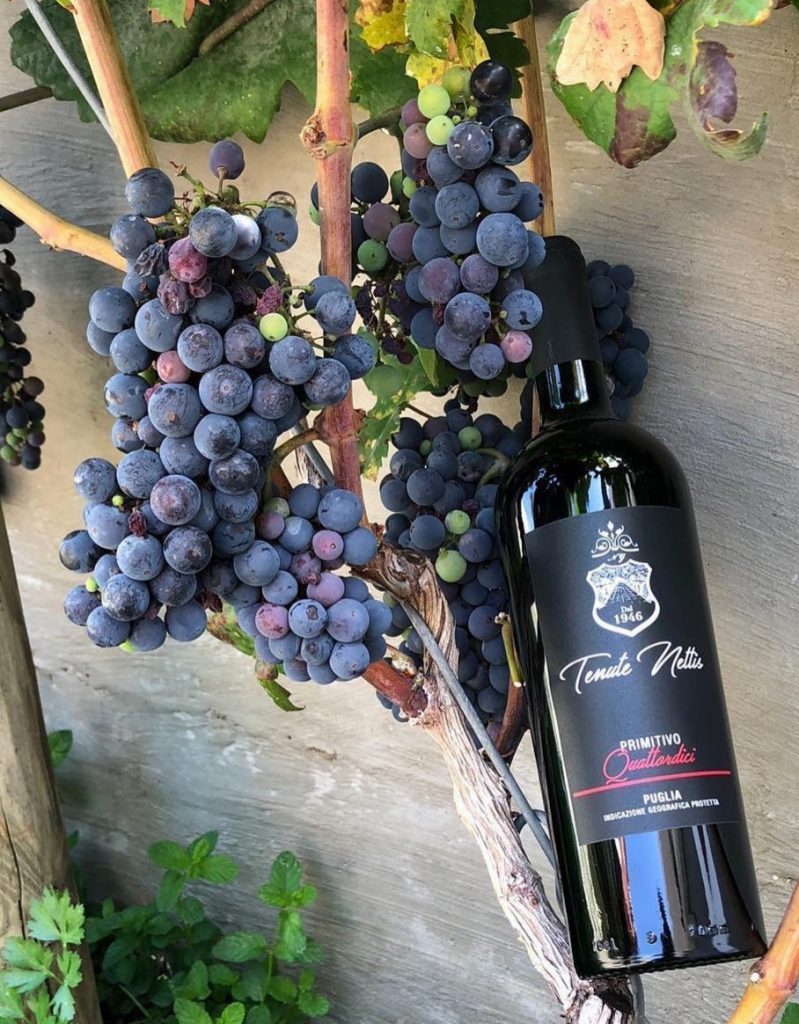 Tenute Nettis Primitivo
Notes: This wine has an intense dark ruby red color with a spicy yet fruity aroma. The palate is warm, soft and tannic. It has natural persistence and a great structure. It is aged in oak barrels until it is ready for bottling.
Serving temperature: Serve with a temparture of 18-20 ° C. Pairing: Open a bottle for diner together with your favorite red meats especially lambs. The key is to pair it with hearty and hefty dishes.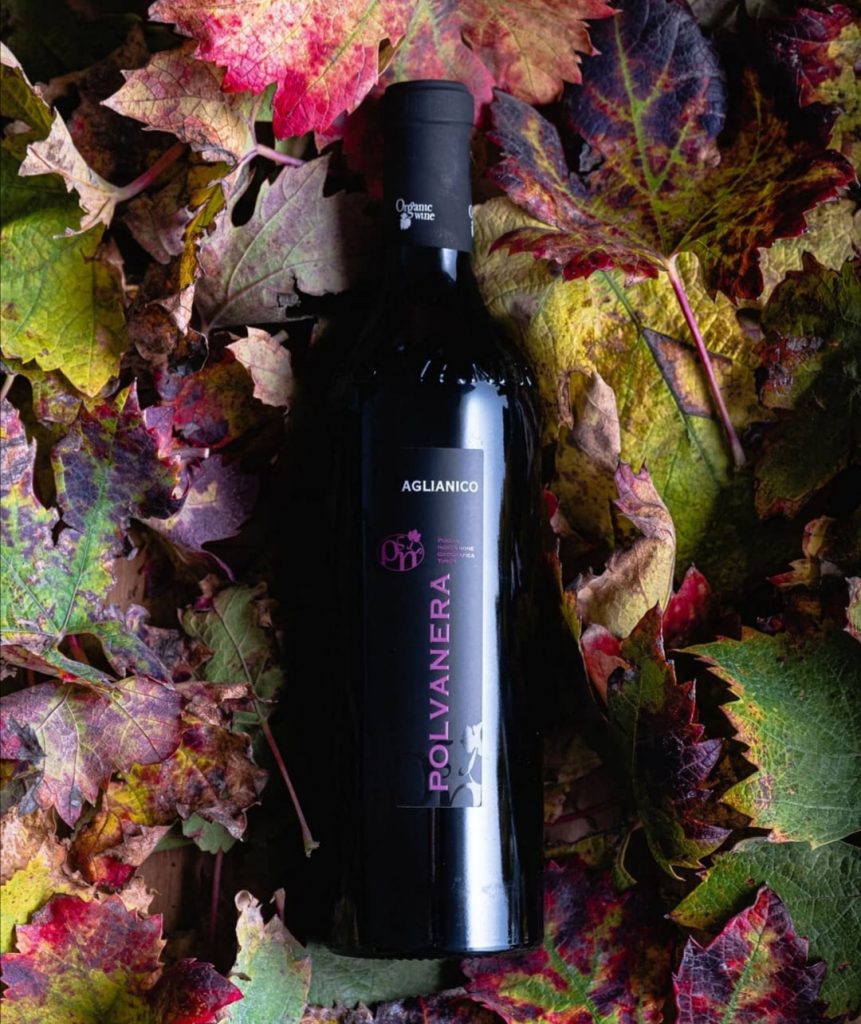 Polvanera Aglianico
Notes: It is a red wine, still and dry, vinified from Aglianico grapes. It has a rich, full body flavor with a long lingering finish. The palate offers rich plum, licorice, dried herbs and sweet spice flavours. Fermentation is done for two weeks in stainless steel tanks. They are then aged for two years in the same tanks and trasnferred into bottles to age for another year before distribution.
Serving temperature: Ideal drinking temperature of 16-18°C.
Pairing: The strong profile of this wine is best paired with aromatice dishes like herb-crusted lamb or a flavorful tangine.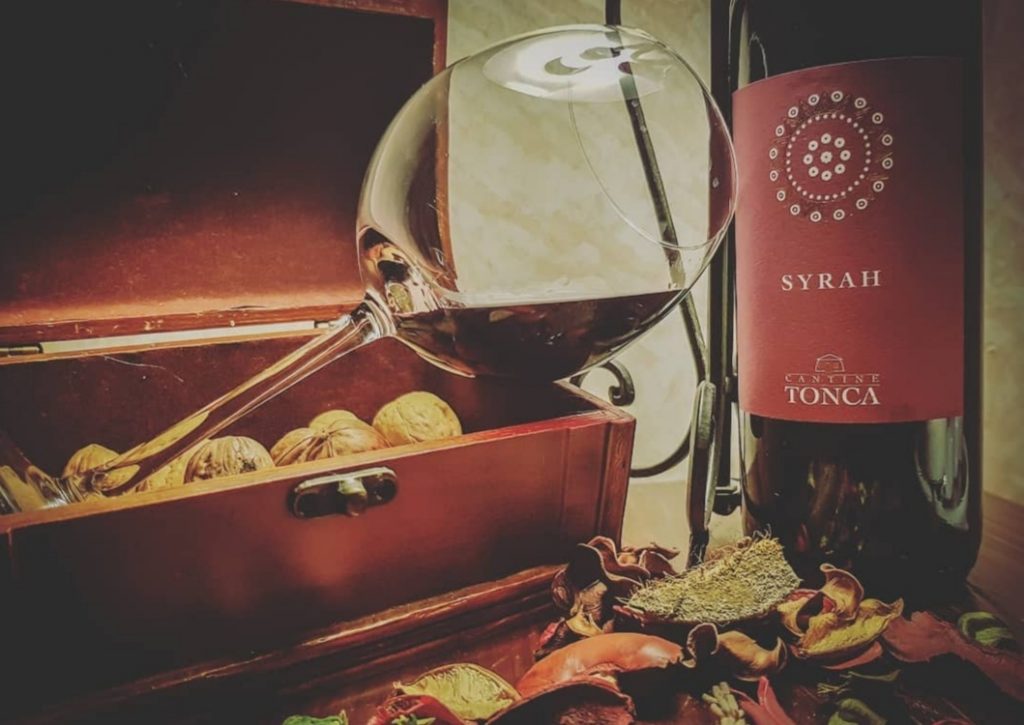 Tonca Syrah
Notes: Syrah Tonca is a ruby red wine with purple hues and an intense, fruity aroma with hints of blackberry, and spices like mint, anise and black pepper.
Serving temperature: A cool temperature of 15-18°C is suggested for serving. Pairing: A bold red wine should be paired with an equally intense flavored food like smoked and firm cheeses like aged gouda or manchego.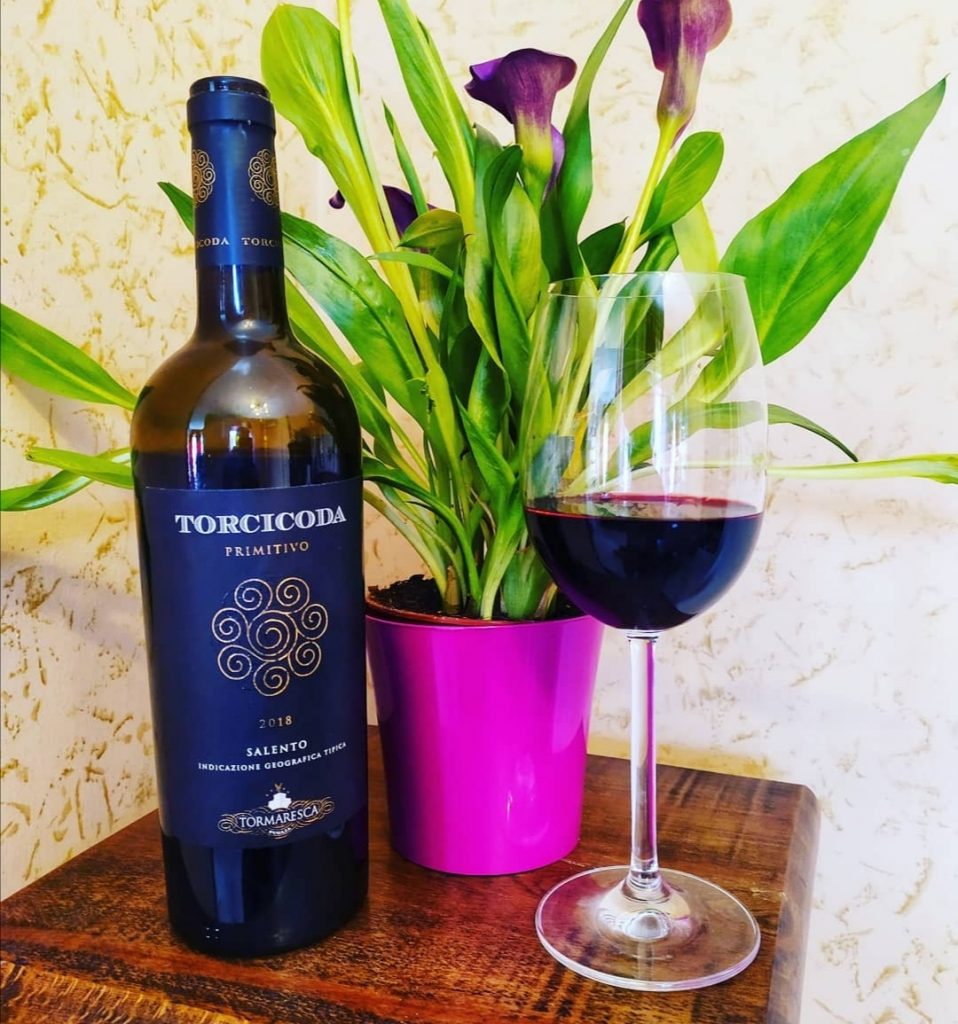 Torcicoda Primitivo
Notes: A wine for meditation with a velvety red color and garnet reflections. It has an intense and full-bodied taste. Very balanced red wine, with aromas of ripe fruit ranging from dried figs to black cherries with notes of toasted sweet almonds. It is kept in stainless steel tanks for 15 days after the crushing and maceration process. Fermentation is done in French and Hungarian oak barrels for 10 months followed by another 8 months in the bottle.
Serving temperature: Store in a wine chiller with a temperature of 19°C before consumption.
Pairing: The smooth supple texture of this wine if perfect for roast beef, acorn squash apples and cabbage bake, stuffed zucchini with herbs tomatoes onions and garlic, stuffed baked tomatoes.
It is important to note that when pairing wines with food, they have to have the same color and almost the same flavor profile so as not to affect the flavor of the wine but instead to enhance it as well as your food. Choose the color of the wine based on the color of the sauce. If the food has dark sauce, it is best to drink red wine. If it has a light sauce, go with light-colored wines.
Do not be afraid to explore different wine varieties. Try out tours in vineyards to deepen your knowledge about if you are just starting out. I suggest to try the sweeter wines first and then work your way up to the dry ones to fully appreciate the intensity of each.
Have you gone wine tasting already? What did you think about it? I hope you loved it just as I did. Let us know in the comments. Until then, Saluti!