Italy is aptly shaped like a boot which is a perfect vessel for one of the world's best beer brewers. In making their craft beers, they have combined the brewing techniques and traditions of their European neighbors which makes theirs more complex and refined.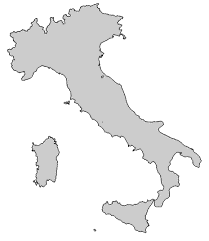 If you came to this page not knowing much about beers, we've got you covered! Let's start with the basics.
| | |
| --- | --- |
| LAGERS | ALES |
| Ferment at lower temperatures (around 10° C) | Ferment at warmer temperatures (between 15.5° to 24° C) |
| Yeasts settle at the bottom during fermentation process | Yeasts form a layer of foam on the surface during fermentation process |
| Clean and crisp flavor | Spicy and fruity flavor |
There are currently over 100 different beer styles in the world, but they are either a Lager, an Ale or a Hybrid. It is a common misconception that only Ales have a light color and the Lagers are dark. It will depend on the variety and level of roastiness of the malt used.
Now, you might ask yourself. Do Italians know their beers? I know they make exceptional wines but what about beers? Andiamo!
Italians love their wines, that's for sure. They are the world's largest wine producers, but they also take their beers seriously. Annually, they hold a fair called "Beer & Food Attraction" to showcase the best beers that more than 300 craft and microbreweries participate in. In 2019, Italians drank 34.6 liters of beer per capita. Trust me, Italians love their beers. Could you name someone who wouldn't enjoy a beer by the sea? Mingling with your friends and family, listening to chill music with beers in your hands.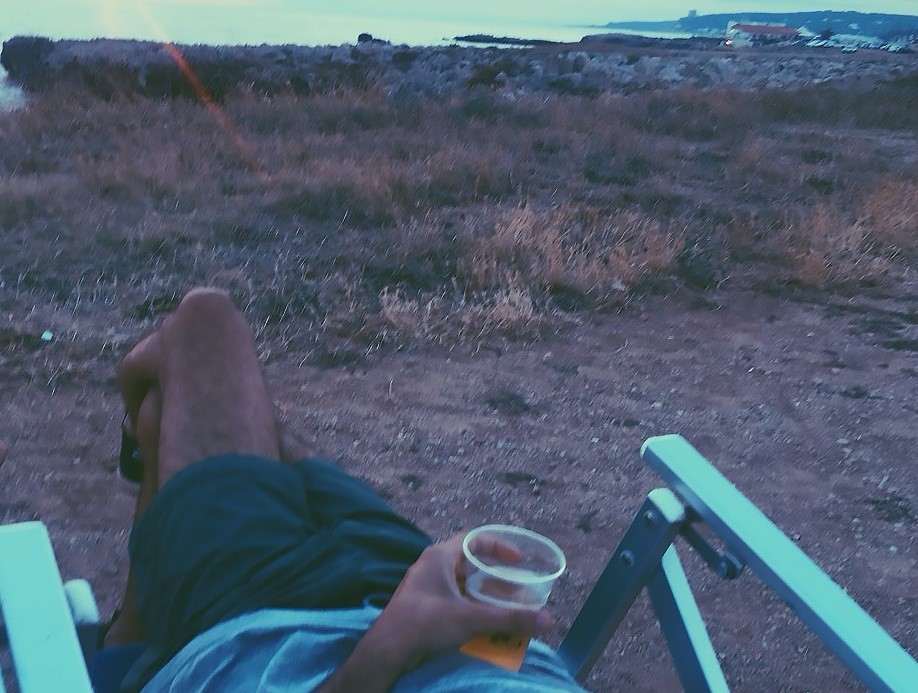 Or even while staying indoors, hanging out with an intimate group or while reading a book by the fire on a chilly night…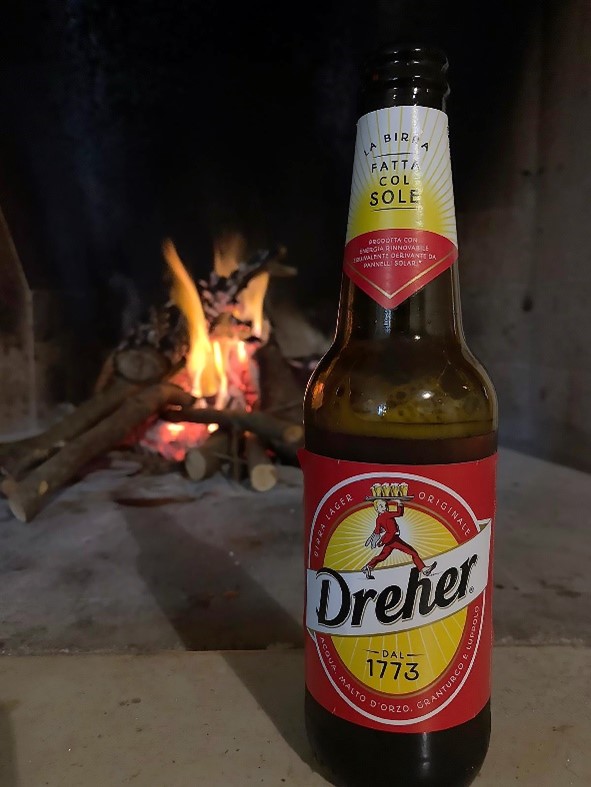 Just like wines, they enjoy pairing their beers with the most delicious and traditional Italian food.
Here's a bottle of Peroni paired with Panzerotti—a savory turnover that is like a miniature of a Calzone. It is usually fried rather than oven baked. We all know that greasy food is made better with ice cold beer.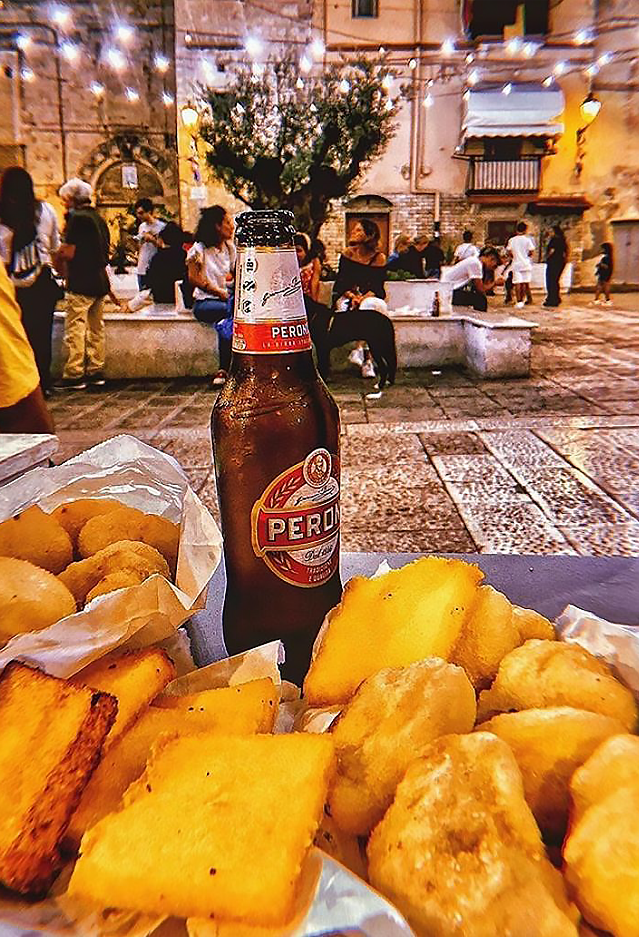 What's better than eating good old fried food? Devouring the freshest seafood by the Bari sea. Raw octopus and prawns washed down with Peroni. It couldn't get better than this!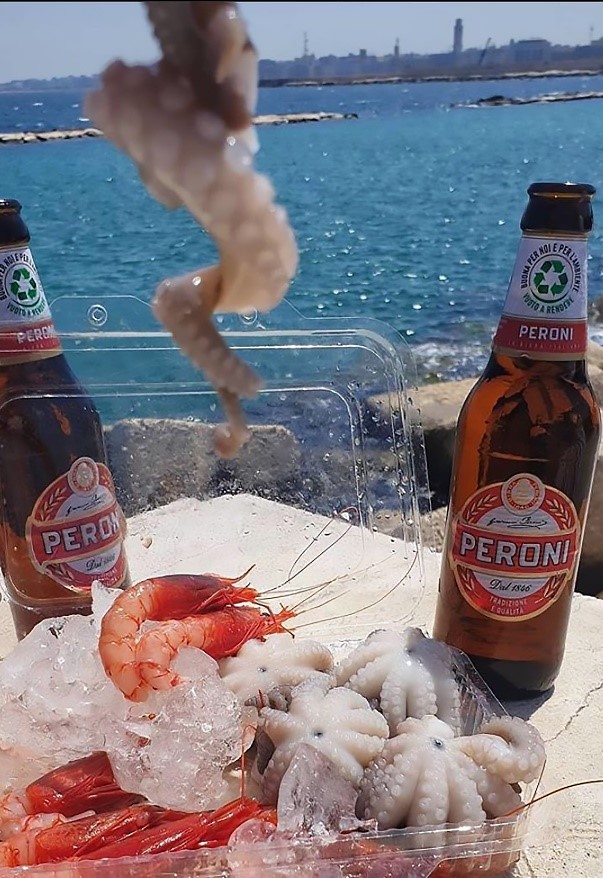 Are you not tempted to go to Italy right now to experience this firsthand? Or maybe, for the meantime, just go to a supermarket, find Italian beers and pair them with exquisite antipasti.
Now, back to the first question,
What's so good about Italian beers?
Their local breweries produce export quality beers. In 2019, almost 3.5 million hectoliters were exported. That's equivalent to around 75,738,689 gallons of beer!
In 2017, the beer industry in Italy generated EUR 6 Billion. All thanks to the experience Italians get when sharing pints with their friends in bars, pubs and restaurants.
Speaking of pubs…
The charm of an old traditional Italian architecture put together with an establishment that serves alcoholic beverages is a match made in heaven!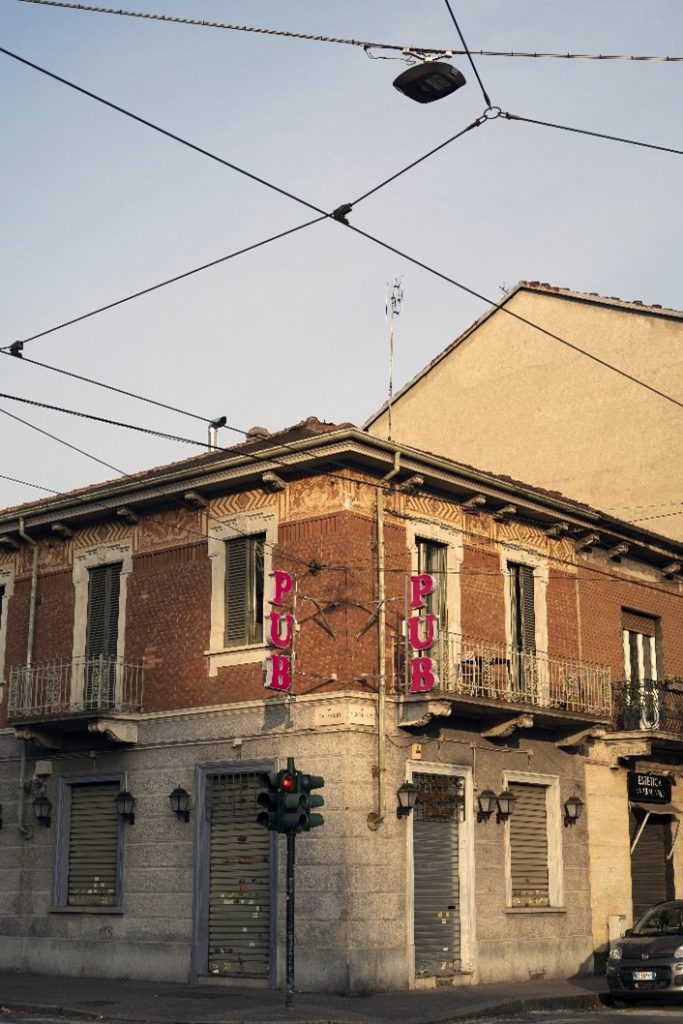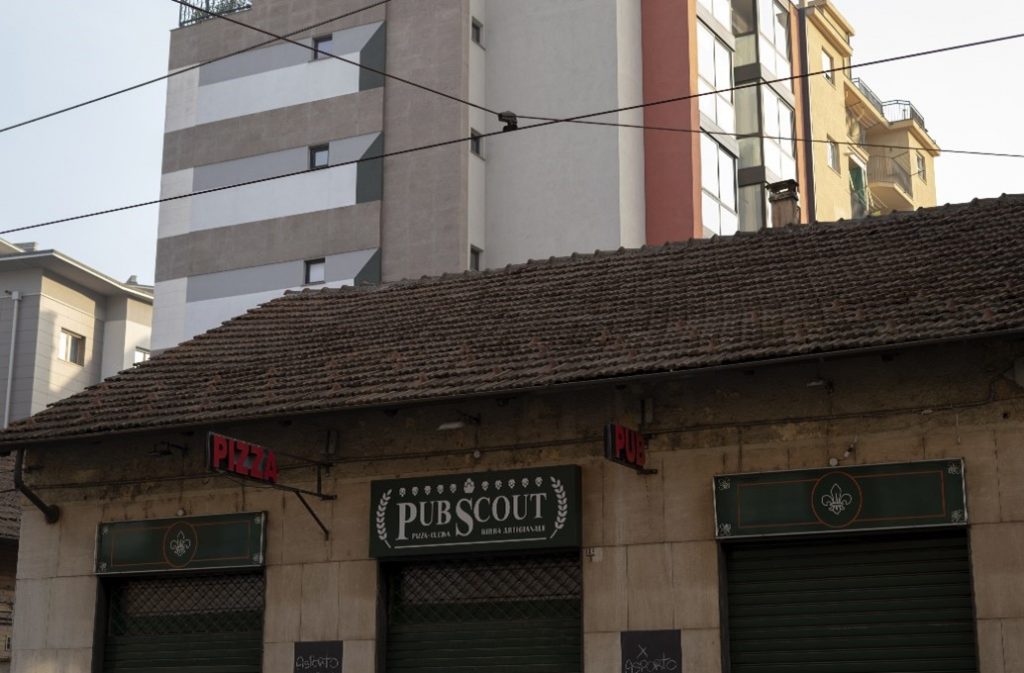 Pub Scout is a famous pub in Turin, Italy which is predominantly Baroque. Up to this date, when you roam its streets you will still see beautiful Baroque architectures that has withstood the test of time. When you grab a couple of beers here, you might feel like you've been transported to another era.
What's great about this pub is that it offers different vibes. You can opt to stay by the streets if you enjoy watching the happenings outside. They also offer an inner courtyard if you want a more intimate environment.
Now what about beers?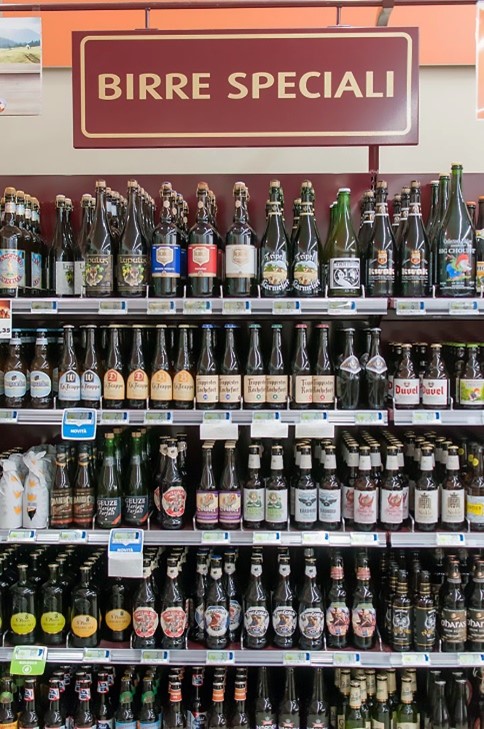 In the past, many Italian beers existed. Unfortunately, many has also been acquired by International companies bigger than the local breweries. Nevertheless, the Italians were not hindered to make them. Here are some famous beers in the country for future reference. You can thank me later.
Peroni (Red)
ABV: 5.1%
The Peroni Brewery was established back in 1846 and gave birth to one of the oldest and most famous beers in Italy. This lager offers a sweet yet acidic flavor with caramel and toffee notes.
ABV: 5.1%
This was created in the 1960 when the Peroni family expanded and decided to make a premium version of their lager. It contains a combination of citrus aromas and delicate hints of fruits. The name translates to "Blue Ribbon" which is very appropriate to this beer. It definitely deserves a blue ribbon for its taste. 
Birra Moretti: L'Autentica
ABV: 4.6%
Founded by Luigi Moretti in 1859 in Udine, they concocted a golden lager that would soon captivate the hearts (and mouths) of the Italians. It has a smooth and delicate malt flavor. Crisp and refreshing that cleanses the palate with a very pleasant aftertaste. It will quench your thirst while complimenting the hot Italian sun.
La Granda EssenziAle Brifficio Della Grande
ABV: 4.7%
This beer was invented by a group of very different people coming from different background but enjoyed one thing in common, the love for beer. The band consists of a biologist, a metal bass player, a graphic designer, a former chef and a homebrewer. The product of all those heads resulted to a bitter pale ale with citrus aromas and hints of pine and spiciness. Perfect for a warm weather like an afternoon in the park.
ABV: 4.8%
The brewery is established in Biella in 1846 and since then, they have been continuously receiving awards for their exceptional beers. This pale lager has a complex malty, hoppy taste with fruity and floral aromas.
When you finally take that trip to Italy you've always been wanting to do, go ahead and make a pit stop to the local pub or get a few bottles from the minibar or room service if you just want to relax in your hotel room. Afterall, they say to see is to believe, right? Or in this case, drink! You will only be able to confirm everything here if you try it yourself.
If you'd like to share your thoughts about Italian beers, let me know. We'd love to hear from you! Until then, La Dolce Vita! Ciao!