Italians are popular for their amazing food. In fact, it is so good that people all over the world love eating them and even started recreating their most popular dishes pizza and pasta.
Italians are also known for their fresh seafood as they are surrounded by four different seas namely the Adriatic Sea, the Ligurian Sea, the Tyrrhenian Sea and the Ionian Sea. This is why I'm going to share with you some famous Italian Seafood Recipes to make for yourself, your friends or any of your loved ones.
You don't have to be a MasterChef to be able to do this first recipe. Let's start with an easy one.
Spaghetti with Mussels and Olives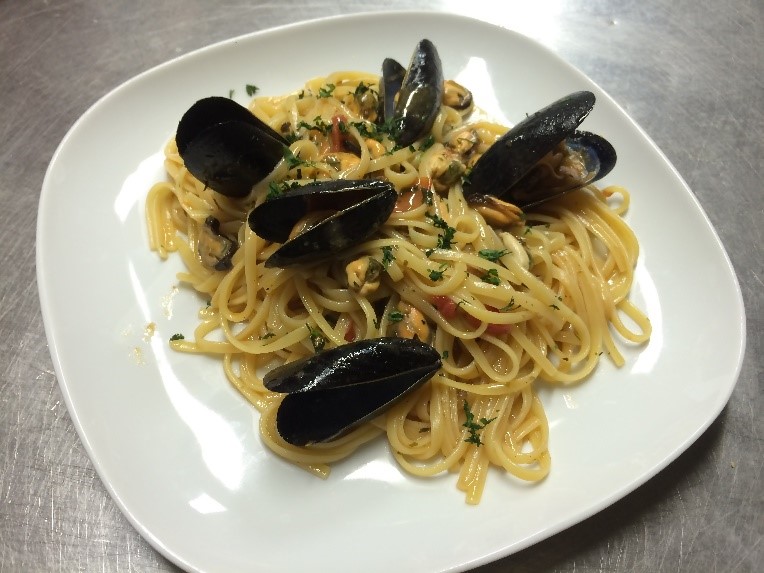 You will need:
2 cups dry white wine
4 bay leaves
4 lbs. small mussels, scrubbed and debearded
3 tablespoons unsalted butter, melted
2 tablespoons extra-virgin olive oil
4 large garlic cloves, thinly sliced
1/2 teaspoon crushed red pepper
1 tablespoon fresh lemon juice
3/4 lb. artisanal Italian spaghetti
Salt and freshly ground pepper (to taste)
How To Cook:
In a large pot, combine the wine with the bay leaves and bring to a boil. Add the mussels, cover and cook over high heat, stir occasionally, until the mussels open. Drain the mussels in a colander set over a medium bowl. Pour the mussel broth into a measuring glass and save for later.
Discard any unopened mussels. Pour the melted butter over the mussels and toss to coat. Cover with plastic wrap.
Heat the extra-virgin olive oil in a large, deep skillet. Add the garlic and cook over low heat just until golden brown for about 4 minutes. Add the crushed red pepper and cook for 1 more minute. Slowly pour in the reserved mussel broth. Do not include the grit settled at the bottom of the glass. Add the lemon juice and simmer for about 8 minutes over moderately high heat until the sauce is reduced to about 1 cup.
In a large pot of boiling, salted water, cook the spaghetti just until al dente. Reserve half a cup of the pasta water and discard the rest.
Add the buttered mussels and the spaghetti to the sauce and toss over low heat. Add the pasta water little by little until the sauce is creamy and coats the pasta well. Season with salt and pepper to your liking.
Serve and enjoy!
Reference:
https://www.foodandwine.com/recipes/pasta-with-mussels
This next one is a little bit tricky and could be challenging to make perfectly the first time. Don't you worry though, just follow these easy steps and you will surely take away the breaths of the people you serve this to.
Shrimp Risotto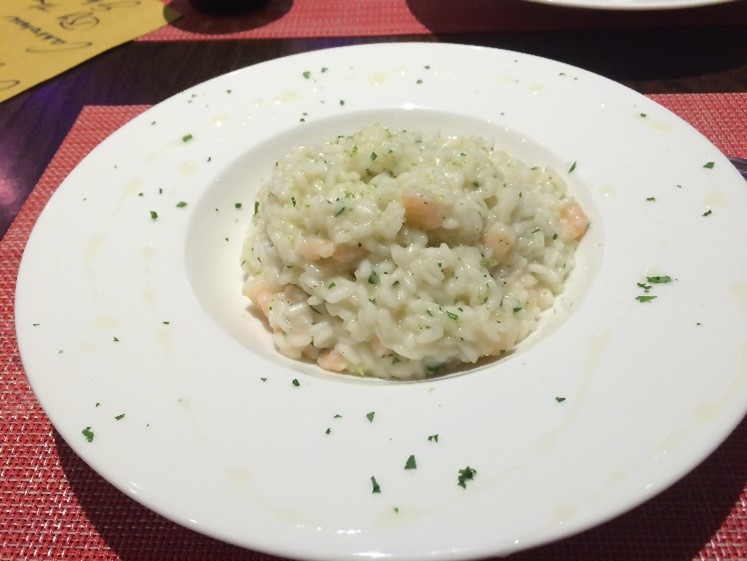 You will need:
8 ounces clam juice or fresh seafood stock
4 cups water
3 tablespoons butter
1 large shallot, finely chopped
1 cup risotto rice (Arborio or Carnaroli or Vialone Nano)
1 cup dry white wine (Sauvignon Blanc)
2 cups small pink shrimp
2 tablespoons finely chopped parsley
1 tablespoon finely grated lemon zest
Salt and freshly ground pepper (to taste)
How To cook.
Add the clam juice to 4 cups of water in a pot. Heat until steamy. Do not let it boil.
In separate pot (thick-bottomed), heat 2 tablespoons butter over medium heat, and sauté the minced shallots for 2-3 minutes until just translucent.
Add the rice to the butter and shallots and stir-fry for 2-3 minutes until all the grains are coated in butter and are beginning to toast.
Put the pan on high heat and add the white wine. With a wooden spoon, stir the rice vigorously. Once it boils, turn the heat down until the sauce is just simmering gently.
Stir almost constantly. You are doing this to agitate the rice, which releases its starch and creates the creamy sauce you want in a risotto.
When the wine is almost cooked away, do not let the rice sizzle on the bottom of the pot. Pour in two ladles of the clam broth-water mixture. Stir well to combine and add a pinch of salt to taste.
Continuously stir and let this liquid reduce until it is almost gone, then add another ladle of broth. Continue this until the sauce coats the back of the spoon. Taste it and see if the risotto needs more salt.
This risotto rice should need about 4-5 cups of liquid mixture to come together, so start tasting the rice at the 3rd cup. If it is almost there, firm in the center but translucent on the outside, and fully surrounded with a creamy sauce, add one more cup of broth. Stir well and taste one more time for salt.
Note: If the rice is still not cooked after your 5th cup, you have old rice and you'll need to add one more cup and let it cook away.
Now add in the shrimp, parsley, and the remaining tablespoon of butter. Stir constantly until this last cup of broth is about half gone. Remember you want this risotto to be loose and creamy.
Right before you serve, add in the lemon zest.
This is best served with bowls and spoons rather than plates and forks.
Reference:
https://www.simplyrecipes.com/recipes/shrimp_risotto/
If you are currently not in the mood to cook and just want to check out some mouth-watering seafood dishes, I got you covered, too!
This next photo will make you want to jump on the next flight to Italy! It is a masterpiece of the freshest grilled seafood. The simplicity of cooking these fish, shrimp and squid over fire or hot coals brings out the true flavors of the food. Squeeze a lemon wedge to make the taste more vibrant.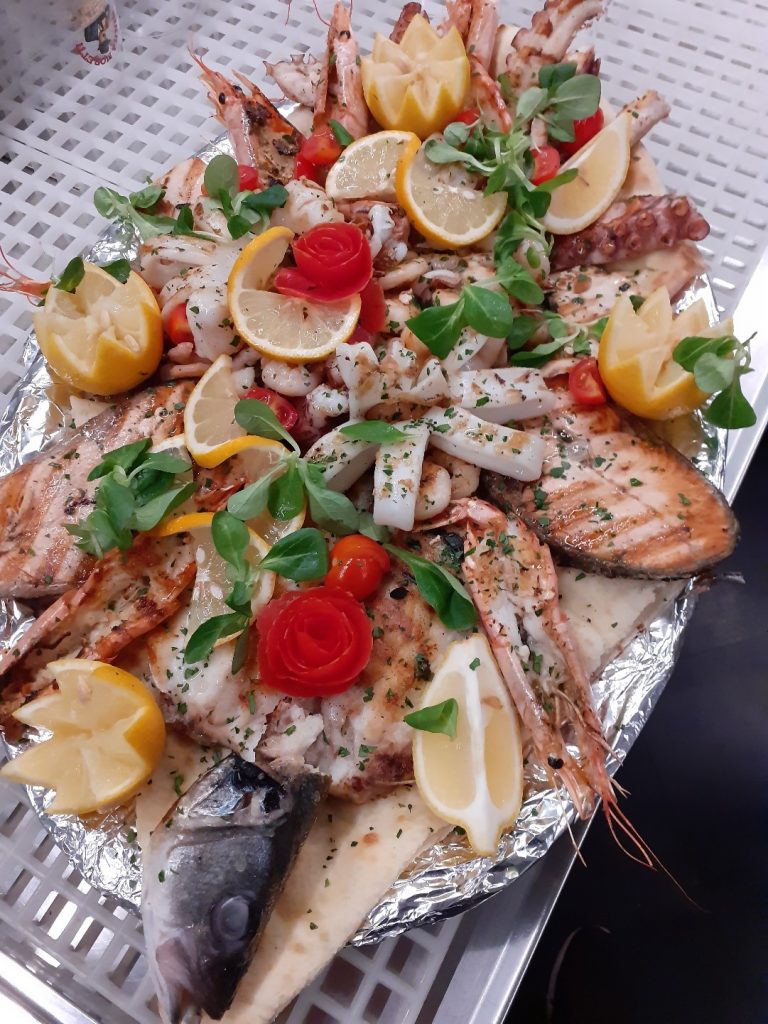 Fancy a burger but you're a pescatarian or just simply craving for fish? This well-known restaurant in Italy is called Pescaria. They serve seafood in buns cooked in any way you like. It is a fast-food restaurant concept but has a good selection of wine as well. Who wouldn't love this??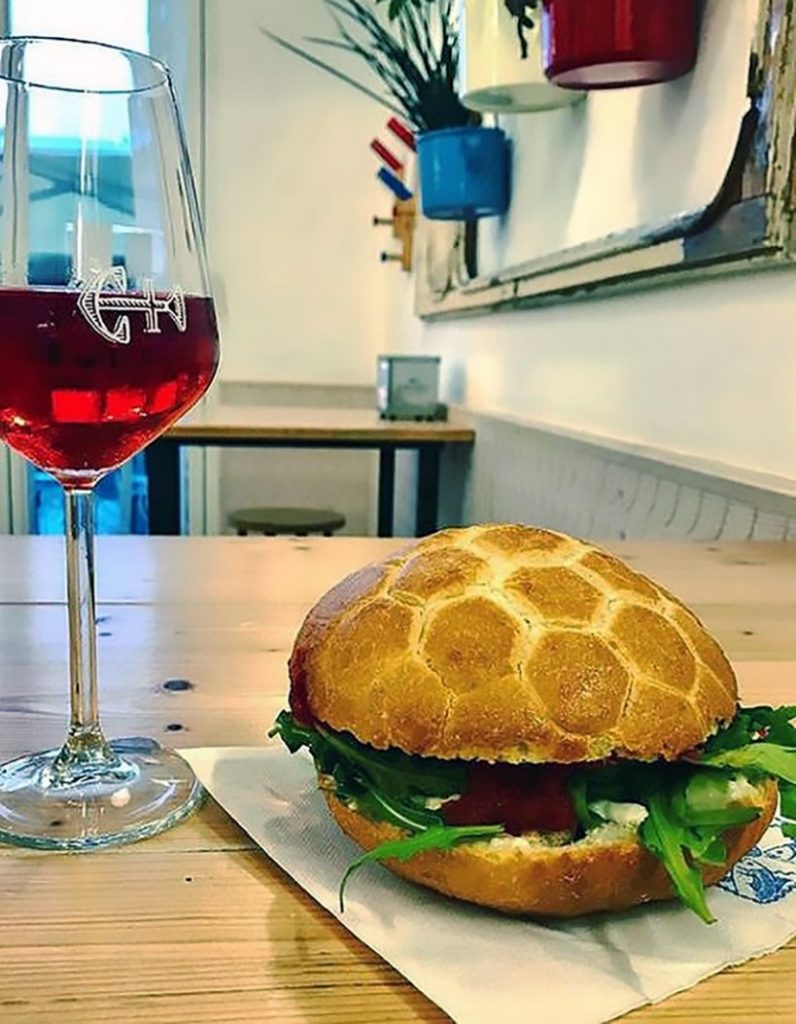 What about a simple yet ultra-satisfying appetizer? Oysters are best eaten fresh squeezed with lemon.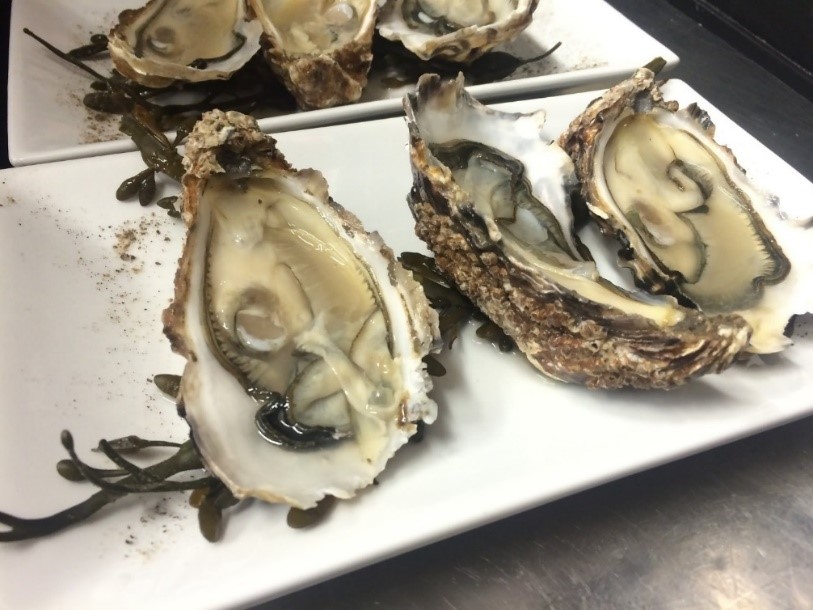 Whether you want to recreate something you've eaten on your last visit to Italy or you're just someone who is searching the internet for Italian Seafood Recipes to prepare for you or your family, these salivating recipes will make you hit home run!
Share with us in the comments below what other Italian Seafood you have tried and made Italy your favorite destination. Till next time, Arrivederci!