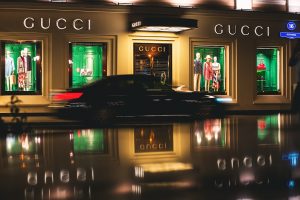 Gucci, one of the world's leading luxury fashion brands, has been synonymous with Italian craftsmanship and style for nearly a century. Founded in Florence in 1921 by Guccio Gucci, the brand has become an icon of luxury, offering a wide range of products, from handbags to shoes, clothing, and accessories, all made with the highest quality materials and exquisite attention to detail.
Gucci has always been committed to the "Made in Italy" label, which is a symbol of excellence and craftsmanship in the fashion industry. The brand has built its reputation on the quality of its products, which are made with the finest materials, such as leather, silk, and wool, and crafted by skilled artisans in Italy.
Gucci's commitment to the "Made in Italy" label can be traced back to the brand's origins. Guccio Gucci was born in Florence, Italy, in 1881 and worked in a hotel before starting his own business. He was inspired by the luxurious luggage he saw guests carrying and decided to create his own brand, focusing on quality and style.
In the early years of the brand, Gucci produced leather goods, such as luggage, handbags, and shoes, which were all made in Italy. The brand quickly gained a reputation for quality and style, attracting customers from around the world, including celebrities and royalty.
During the 1960s and 1970s, Gucci became a symbol of high fashion, with its signature double-G logo and iconic designs. The brand continued to produce its products in Italy, working with skilled artisans who used traditional techniques to create high-quality products.
Today, Gucci remains committed to the "Made in Italy" label, producing its products in Italy and working with local artisans to ensure the highest quality and craftsmanship. The brand has also launched a program called "Artisan Corner," which showcases the skills and techniques used by its artisans, allowing customers to see the process of creating a Gucci product.
One of the reasons why Gucci continues to be successful is its ability to innovate while staying true to its heritage. The brand has launched new products and designs, such as its popular sneakers and the Dionysus bag, while still using the same high-quality materials and craftsmanship that have made it famous.
Gucci has also been committed to sustainability in recent years, launching initiatives to reduce its carbon footprint and using more sustainable materials in its products. The brand's commitment to sustainability has earned it recognition from organizations such as the Carbon Trust, which has certified Gucci as a carbon-neutral company.
In addition to its commitment to quality and sustainability, Gucci has also been known for its unique collaborations with artists and designers. The brand has worked with musicians, such as Elton John and Harry Styles, and has collaborated with artists, such as Trevor Andrew and Coco Capitán, to create limited-edition products.
One of the most interesting trivia about Gucci is its connection to the horse-riding world. Guccio Gucci was an avid horse rider and was inspired by the world of horse riding when he created the brand. This is reflected in some of the brand's iconic designs, such as the horsebit loafers and the Gucci Equestrian collection.
Another interesting fact is that Gucci has been involved in some of the most iconic moments in fashion history. The brand's bamboo bag was worn by Princess Diana, and its Jackie bag was named after Jacqueline Kennedy Onassis. Gucci's designs have also been featured in many films, such as American Psycho and The Devil Wears Prada.
In conclusion, Gucci is a brand that has been synonymous with luxury and Italian craftsmanship for nearly a century. Its commitment to the "Made in Italy" label has been one of the key factors behind its success, as it represents a guarantee of quality and authenticity in the fashion industry.
Despite the challenges and changes in the fashion industry over the years, Gucci has managed to stay relevant and innovative while maintaining its commitment to its Italian heritage and craftsmanship. The brand has continued to evolve, adapting to new trends and technologies while staying true to its roots and core values.
Gucci's success is not only due to the quality of its products, but also to its ability to create a unique brand identity and culture that resonates with its customers. From its iconic designs to its collaborations with artists and celebrities, Gucci has created a distinct and recognizable brand that represents luxury, style, and innovation.
In today's globalized and fast-paced world, where products are often mass-produced and quality is often compromised for the sake of profits, Gucci's commitment to Italian craftsmanship and quality is a refreshing reminder of the value of tradition and excellence.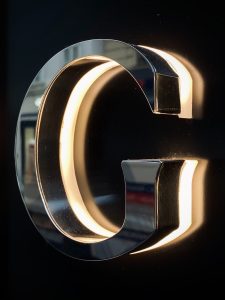 So the next time you see the "Made in Italy" label on a Gucci product, you can be assured that you are getting a piece of fashion history, crafted with the highest quality materials and skillfully made by local artisans who are passionate about their craft. And that is what makes Gucci truly unique and special in the world of luxury fashion.