Coffee table books may be the ultimate way to explore and appreciate the captivating and intriguing country of Italy. These books are a beloved staple in most homes, allowing one to curate a personalized showcase of what interests them. When it comes to Italy, many opt to fill their shelves with books that capture the culture, art, and cuisine – tales of countryside villages and vibrant cities. Read on to discover the tantalizing treasures of Italy's coffee table books.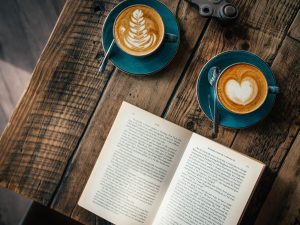 The architecture of Italy is as breathtaking as it is glorifying, and a compilation of dedicated coffee table books unveils the country's beauty. From grand palazzi, churches, and castles, to small rustic villages and modern cities, these significant structures carry Italy's visual history and culture. Some of the most popular books about Italian architecture and the Italian landscape include Robert Polidori's "Paradise Renewed – The Art & Architecture of Italy from Brunelleschi to Palladio" and "The Eternal City: Rome and Its Monuments," written by S. Osborne and J. Crawley.
Artists and writers are often inspired by the romance of Italy and its colorful culture, oeuvres of which come alive when detailed through a sophisticated coffee table book. The creativity of renaissance artists is reflective of the power of their art and coffee table books allowing readers to study how their works compare and contrast. From Michelangelo's statue of David to Bronzino's Portrait of a Young Man, these books guide one through the evolution of visual works rooted in Italian soil.
Italian cuisine, which often focuses on fresh ingredients, has gained worldwide recognition for its simplicity and flavor. Being the birthplace of endless dishes and delightful drinks, a coffee table book on Italian cuisine provides a well-rounded tour of the country. Coffee Table books dedicated to Italian cuisine feature touches of history, as well as immersive visuals that let you travel anywhere from Sicily to Rome. A vast selection of books from the niche publisher Gambero Rosso makes the perfect addition to any coffee table, including the books "Pizza: the Baking Bible," by Expert Italian chef Daniel Bellino, and the Italian cuisine leader "Eataly: Contemporary Italian Cooking," by prolific food writer Nancy Harmon Jenkins.
A coffee table book serving as an ode to Italy still wouldn't be complete without homage to the country's contributions to the world of fashion. Italy's fashion industry began around the 14th century, as fabrics, clothing, and tailors began to form the basis of a thriving economy. Coffee table books on Italian fashion from its beginnings to the present pay homage to industry leaders, such as Versace, Prada, and Gucci. Giorgio Armani's iconic pieces and Miuccia Prada's avant-garde designs can be enjoyed through books such as "Vogue and the Metropolitan Museum of Art Costume Institute: Parties, Exhibitions, People" and "Memoire De La Mode: Milano."
Coffee table books fill us with a desire to explore more of Italy's cultural richness. A fun trivia fact related to Italy's coffee table books is that the world's first coffee table book was produced in Italy. The idea was by the engraver Angelo Mammolini, who began producing in 1790 a series of works known as Tableaux Physiologiques, a set of 42 illustrated moralistic and humorous tales.
Coffee table books inform and entertain, providing insight into Italy's captivating past and present. Italy's tremendous artwork and cuisine, striking fashion, and classical architecture offer any reader a taste of glamour and beauty – as personalized as desired.