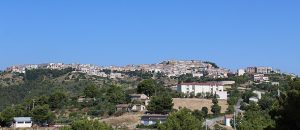 When one thinks of Italy, images of the Colosseum, the Leaning Tower of Pisa, or the canals of Venice often come to mind. However, there are countless hidden gems waiting to be discovered throughout the country, and Albidona is one such place.
Located in the region of Calabria, in the southernmost part of Italy, Albidona is a small hilltop village that boasts stunning views of the Mediterranean Sea. With a population of just over 1,000 people, it is a peaceful and quiet place, far from the hustle and bustle of larger cities.
Despite its small size, Albidona is rich in history and culture. The village dates back to the 11th century, and there are still many buildings and landmarks that have been preserved from that time. One of the most striking examples is the Castle of Albidona, which sits atop the hill and overlooks the village. Built in the 12th century, it served as a strategic fortress during times of war and has since been restored and converted into a museum.
Another notable landmark is the Church of San Vincenzo, which dates back to the 16th century. It features stunning Baroque architecture and is home to many beautiful works of art, including a wooden crucifix from the 17th century.
Aside from its historical landmarks, Albidona is also known for its beautiful natural surroundings. The village is surrounded by rolling hills and olive groves, and the nearby Ionian Sea offers some of the most picturesque beaches in Italy. One such beach is Porto degli Argonauti, which is located just a short drive from Albidona and boasts crystal-clear waters and soft white sand.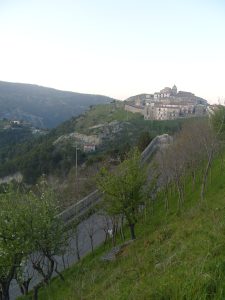 Albidona is also famous for its food and wine. The region of Calabria is known for its delicious cuisine, and Albidona is no exception. The village is home to several trattorias and restaurants that serve traditional dishes made with fresh, locally sourced ingredients. One such dish is nduja, a spicy spreadable salami that is a specialty of the region. In addition, the village produces its own wine, which is made from grapes grown on the surrounding hillsides.
As for trivia, Albidona has a long-standing tradition of producing high-quality olive oil. The olives grown in the area are renowned for their rich and fruity flavor, and the oil is often used in traditional Calabrian dishes. In fact, Albidona was once known as the "City of Oil" due to its reputation for producing some of the best olive oil in Italy.
In conclusion, Albidona may not be as well-known as some of Italy's larger cities, but it is a hidden gem that is well worth a visit. With its rich history, beautiful natural surroundings, delicious food and wine, and friendly locals, it is a true representation of the best that Italy has to offer.