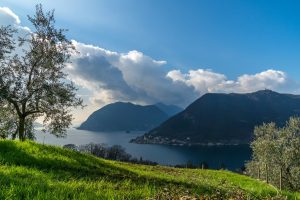 Italy is known for its picturesque towns, rich history, and delicious cuisine, and Bovegno is no exception. This charming town, located in the Lombardy region of northern Italy, offers a unique blend of old-world charm and modern amenities that make it an ideal destination for travelers seeking a true Italian experience.
Bovegno is a small town with a population of just over 2,000 people. It is located in the province of Brescia, about 20 kilometers from the city of Gardone Val Trompia. Despite its small size, Bovegno has a lot to offer visitors.
One of the main attractions in Bovegno is the Sanctuary of the Madonna della Neve. This beautiful church is located on a hill overlooking the town and offers stunning views of the surrounding countryside. The church was built in the 16th century and is a fine example of Italian Baroque architecture. Visitors can admire the ornate interior and impressive artwork, including a painting of the Madonna della Neve by the famous Italian artist, Carlo Ceresa.
Another must-see attraction in Bovegno is the Castle of the Bettoni-Cazzago family. This impressive fortress dates back to the 12th century and has been beautifully restored. Visitors can explore the castle and its grounds, which include a lovely park and a small lake. The castle is also home to a museum that showcases the history of Bovegno and the surrounding area.
One of the unique features of Bovegno is its connection to the ancient art of blacksmithing. For centuries, blacksmiths in Bovegno have been creating beautiful wrought-iron products, including gates, railings, and other decorative items. Today, visitors can still see blacksmiths at work in the town's historic forge, which dates back to the 17th century.
For those who love the outdoors, Bovegno offers plenty of opportunities for hiking, biking, and other outdoor activities. The town is surrounded by beautiful mountains and forests, and there are numerous trails and paths that offer breathtaking views of the area. One popular destination for hikers is the nearby Camonica Valley, which is home to a UNESCO World Heritage Site that features thousands of prehistoric rock carvings.
If you're looking for a taste of traditional Italian cuisine, Bovegno has plenty of options to choose from. The town is known for its delicious homemade pasta dishes, including ravioli and tortellini, as well as its hearty stews and soups. And, of course, no trip to Italy is complete without sampling some of the local wine. Bovegno is located in the Franciacorta wine region, which is known for its sparkling wines and reds.
In addition to its many attractions, Bovegno is also known for its festivals and celebrations. One of the most popular is the Fiera di San Lorenzo, which takes place on August 10th and celebrates the town's patron saint. The festival features traditional music and dancing, as well as food and drink stalls selling local specialties.
One interesting piece of trivia about Bovegno is that it was once home to a famous Italian painter. Giovanni Battista Moroni was born in the town in the 16th century and went on to become one of the most important portrait painters of the Renaissance. Today, visitors can see some of his most famous works at the National Gallery in London.
In conclusion, Bovegno is a hidden gem that offers something for everyone. Whether you're interested in history, art, outdoor activities, or simply relaxing and enjoying the beautiful scenery, this charming town has it all. So why not add Bovegno to your next Italian itinerary and discover this little-known gem for yourself?
When planning your trip to Bovegno, it's important to note that the town is small and does not have its own airport. The closest airport is the Milan Bergamo Airport, which is about an hour's drive away. Alternatively, you can take a train to the nearby town of Brescia and then hire a car or take a bus to Bovegno.
Accommodation options in Bovegno are limited but there are some charming bed and breakfasts and guesthouses in the town. For a more luxurious experience, consider staying at the nearby L'Albereta Relais & Chateaux hotel, which is set in a beautiful estate and offers stunning views of the surrounding vineyards.
In conclusion, Bovegno may not be as well-known as some of Italy's more famous towns, but it certainly has a lot to offer visitors. From its historic landmarks and beautiful scenery to its delicious food and wine, this charming town is sure to leave a lasting impression. So why not take a break from the crowds and discover Bovegno for yourself?