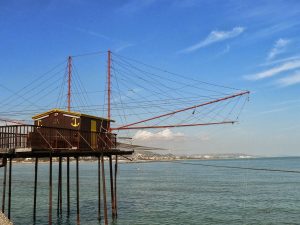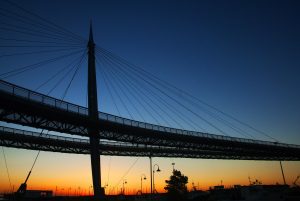 The city of Pescara, located in the Abruzzo region of Italy, is an excellent destination for travelers looking to enjoy the beauty of the Mediterranean coast while also experiencing authentic Italian culture. Known for its pristine beaches, delicious cuisine, and charming architecture, Pescara has a lot to offer visitors.
The city is situated at the mouth of the Aterno-Pescara river and is surrounded by the picturesque Abruzzo mountains, offering stunning views and a mild climate all year round. Pescara is also well-connected, with an international airport and a train station that connects the city to major Italian cities such as Rome and Florence.
One of the main attractions of Pescara is its long, sandy beach, which stretches for miles along the Adriatic coast. The beach is well-equipped with sun loungers, umbrellas, and beachside cafes and restaurants, making it a popular spot for both tourists and locals. In the summer months, the beach is a hub of activity, with live music, beach volleyball tournaments, and other events.
Another must-see attraction in Pescara is the Ponte del Mare, a striking pedestrian bridge that spans the mouth of the river. The bridge, which is illuminated at night, offers fantastic views of the city and the sea and is a popular spot for photos.
The historic center of Pescara is also worth exploring. The city has a rich history dating back to the Roman Empire, and there are several landmarks and monuments that attest to this. One of the most prominent is the Cathedral of San Cetteo, which dates back to the 14th century. The cathedral features a stunning Baroque façade and an impressive collection of religious art and artifacts.
Pescara is also known for its delicious cuisine, which is based on fresh seafood and locally grown produce. Visitors can sample a variety of traditional dishes, such as brodetto, a fish soup made with a variety of local fish, and spaghetti alle vongole, spaghetti with clams. The city also has a lively nightlife scene, with numerous bars and clubs offering a variety of entertainment options.
If you're looking for some offbeat activities in Pescara, consider visiting the Museo delle Genti d'Abruzzo, which is dedicated to the region's culture and history, or taking a boat tour of the Aterno-Pescara river. You can also explore the nearby Abruzzo mountains, which offer excellent hiking and skiing opportunities.
Finally, a little trivia about Pescara: the city was heavily bombed during World War II, and much of the historic center was destroyed. However, Pescara was quickly rebuilt after the war, and today, it is a thriving city with a rich cultural heritage.
In conclusion, Pescara is a fantastic destination for travelers looking to experience the beauty of the Mediterranean coast while also immersing themselves in authentic Italian culture. Whether you're interested in soaking up the sun on the beach, exploring historic landmarks, or sampling delicious seafood dishes, Pescara has something for everyone.