Many of us enjoy going to different bodies of water. Even if you don't jump in, just by merely looking at it, you'll instantly feel a sense of tranquility. As wise women once said, "Don't go chasing waterfalls. Please stick to the rivers and the lakes that you're used to." Okay. They're the lyrics to TLC's "Waterfalls", but they're right. It's much more relaxing, not to mention safer, to hang around lakes.
It is amazes me to know that not all lakes are preexisting. It takes my breath away even more knowing that some are artificial and man-made. While we're at it, let me show you some natural and artificial lakes in Italy.
Lago del Mis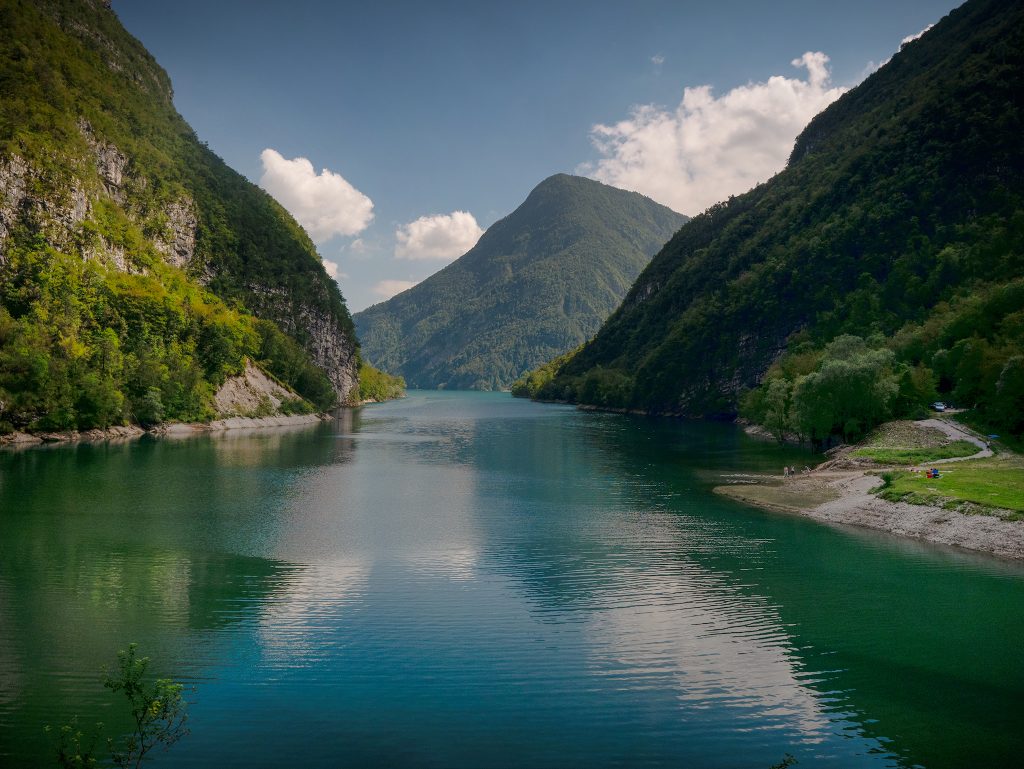 The beautiful man-made lake is on a valley located in the municipality of Sospirolo, in the Belluno province. It was built in 1962 in the town of Pascoli. The maximum depth is 88 meters.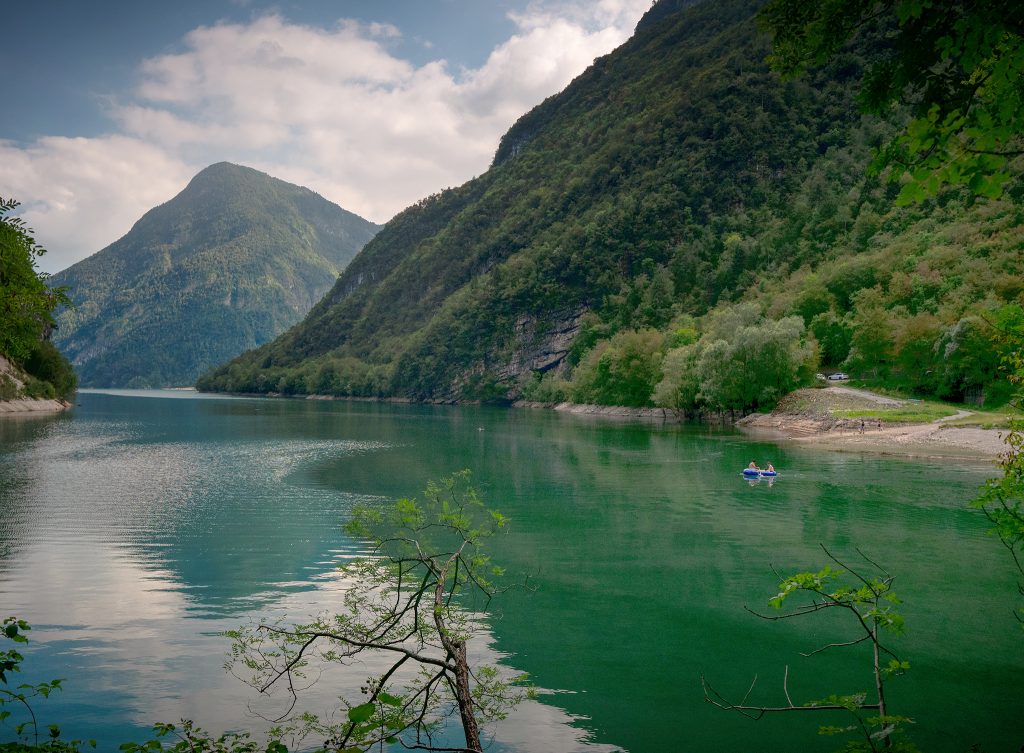 The lake is surrounded by mountain ranges called Dolomites. This adds to the charm of the place and makes it picture perfect. On the way to the lake, you can choose to ride your bike with different difficulty levels. Depending on your route, it ranges from 2 hrs to 6 hrs.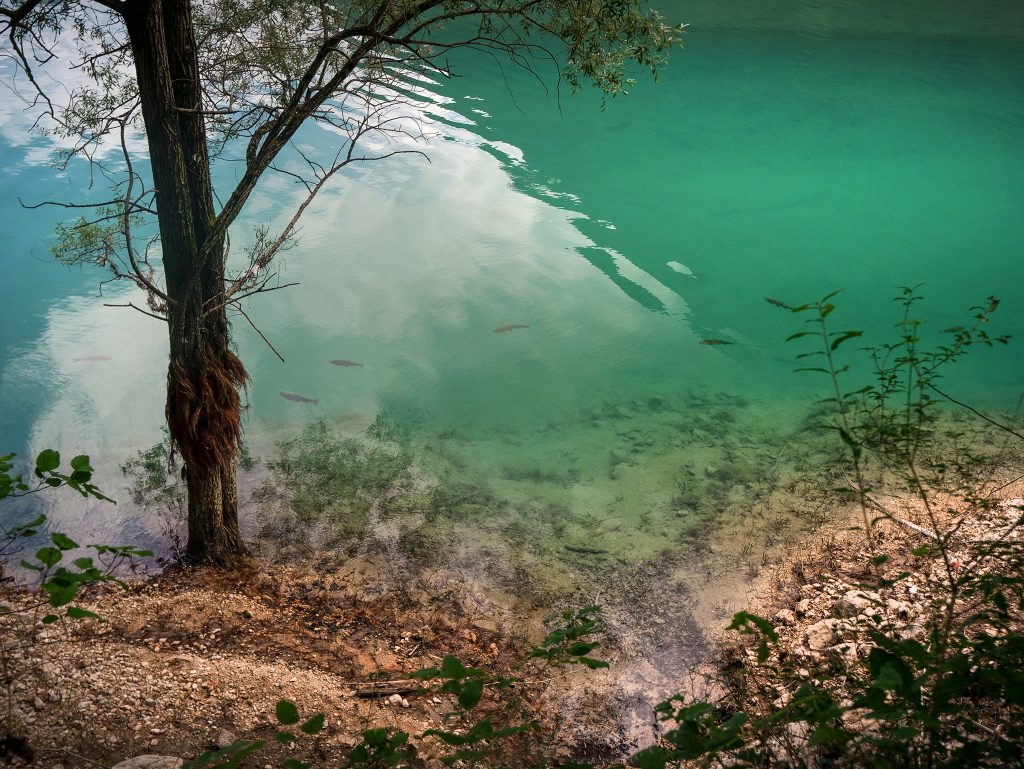 When you come here, you will be able to see not just one but two bodies of water! You will also find the Cadini of Brenton at the top of the lake. These are small cascades forming a stream link of rocky potholes in a mountain valley.
Lago del Caldonazzo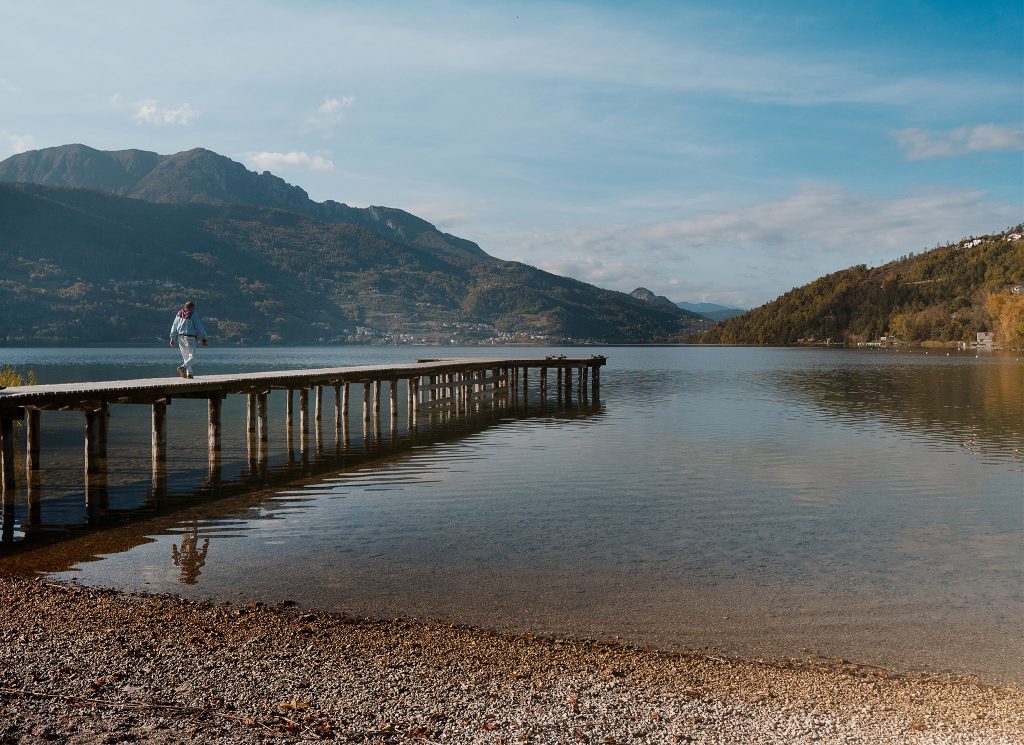 It is situated in the valley of Alta Valsugana e Bersntol in Trentino. It is the largest lake in Trentino with a surface area of 5.4 square kilometers with an average depth of 26.5 meters. The perfect time to enjoy the water which has a temperature of 18° to 24° Celsius is during May to September.
Lake Caldonazzo has always been famous for water sports like windsurfing, sailing, diving, swimming and rowing. In fact, it is the training ground of the world-famous Italian water skier, Thomas Degasperi. He has won two World Championships and several more achievements under his belt.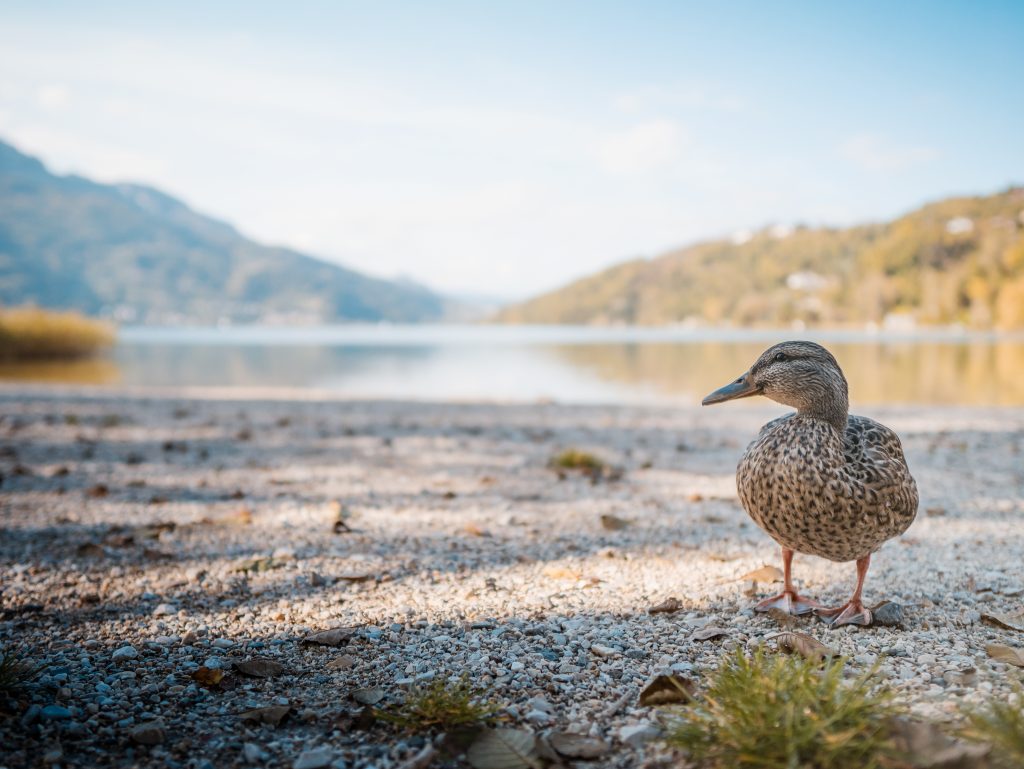 Many events take place in the lake. If you are interested in amusement, schedule your visit during these events:
The Palio dei Draghi is dragon boat racing competition which takes place in August every year. It is a competition between municipalities with a very sleek and fast boat powered by 22 crew members rowing in an insane speed and in the same rhythm.
A yearly firework display is also held every August 14. It is to celebrate Ferragosto in honor of the emperor Augustus, who made the 1st of August a day of rest after weeks of hard work on the agricultural sector. It became a custom for the workers to wish their employers "buon ferragosto" and receive a monetary bonus in return.
The National Youth of Canoe also takes place in Lake Caldonazzo every last weekend of August.
Lago di Corlo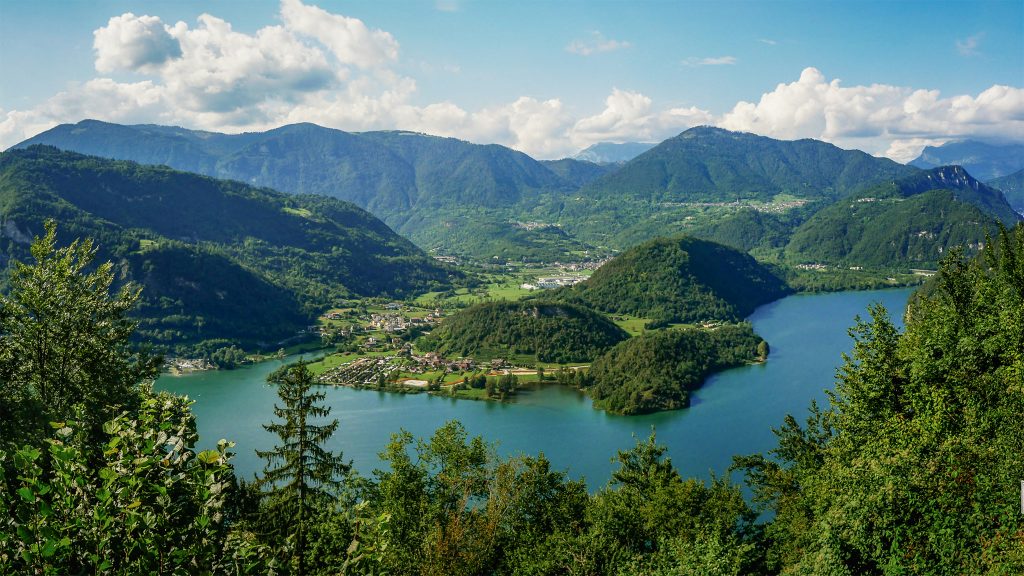 The reservoir is created in 1954 in the town of Arsie. It was made with the construction of a dam along the river Cismon. The maximum depth of the Lake is at 68 meters. Before the lake was created, it was once known as the Ligont plain. It was rich with fields of corn and tobacco.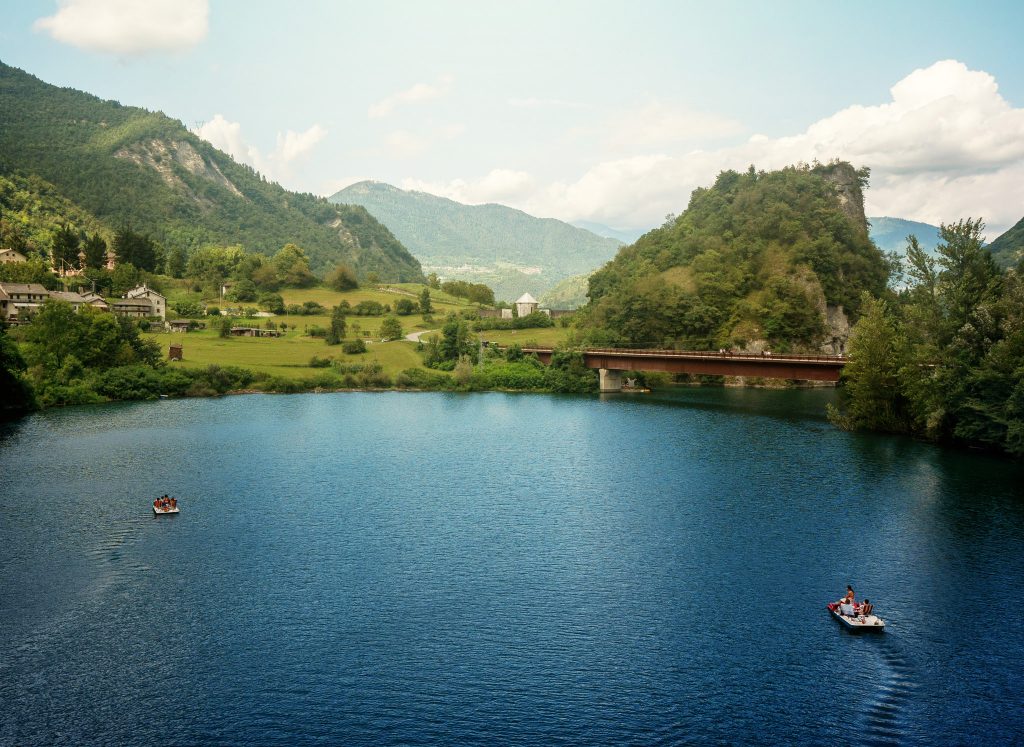 It has a very peaceful environment as not much tourists buzz around this place. Perfect for a quick R&R. You may even trek around the lake and complete circling it in about 4 hours! An almost effortless workout!
Lago di Garda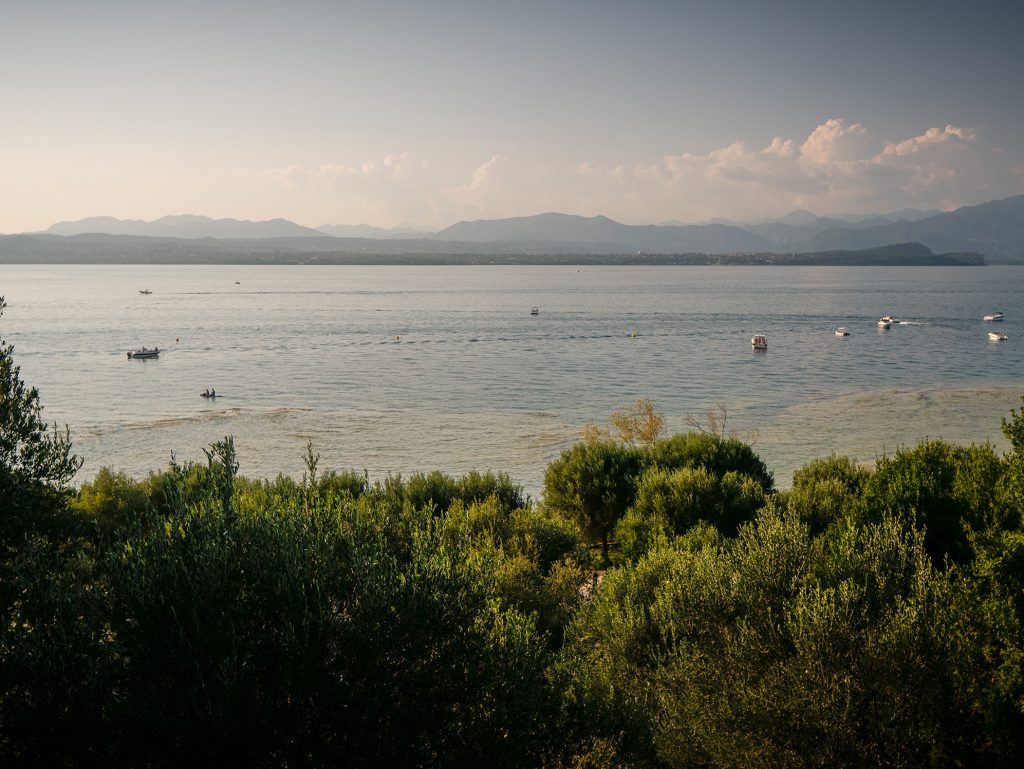 It is the largest lake in all of Italy with a surface area of 370 square kilometers and a maximum depth of 346 meters. It is so huge that it is divided between three provinces: Verona, Brescia and Trento.
The lake has small islands in it and the largest one is Isola del Garda. In 1220, St. Francis of Assisi founded a monastery on the island. In its place now is a 19th century building in the Venetian Gothic style.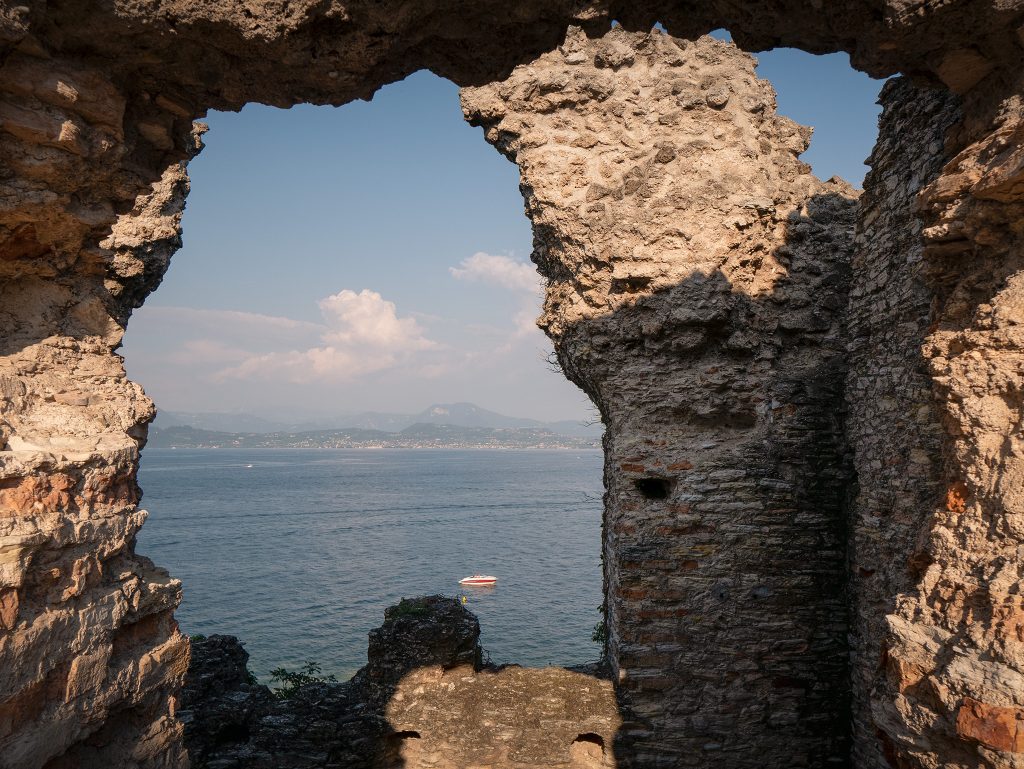 A medieval castle is also built on this lake which is the Scaliger castle. Another point of interest in the lake is the Gardaland Park which is a theme park on the south-eastern bank of the Lake Garda. There are many activities around the lake that you and your family or friends can enjoy.
Lago di Levico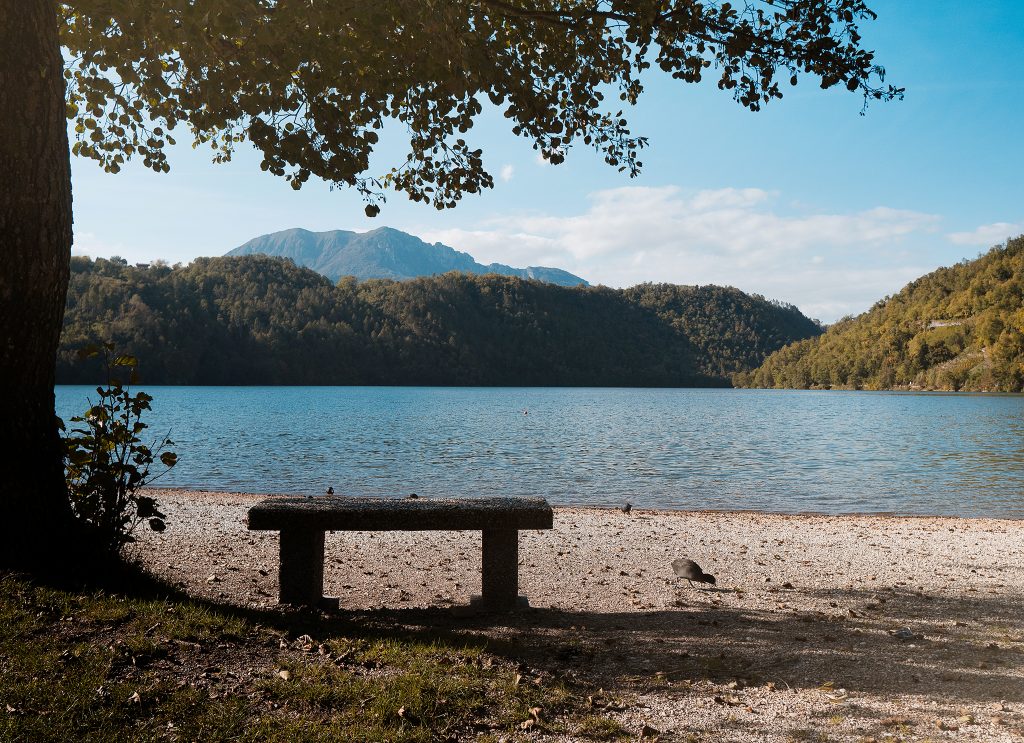 This lake is the second largest one in the Sugana Valley in Trentino. It is 38 meters deep and is one of the warmest lakes in Southern Europe! What a treat to not freeze like a popsicle when you dip in this water. A bit of an adventurer? Why not trek around the lake and complete the loop of 8 kilometers.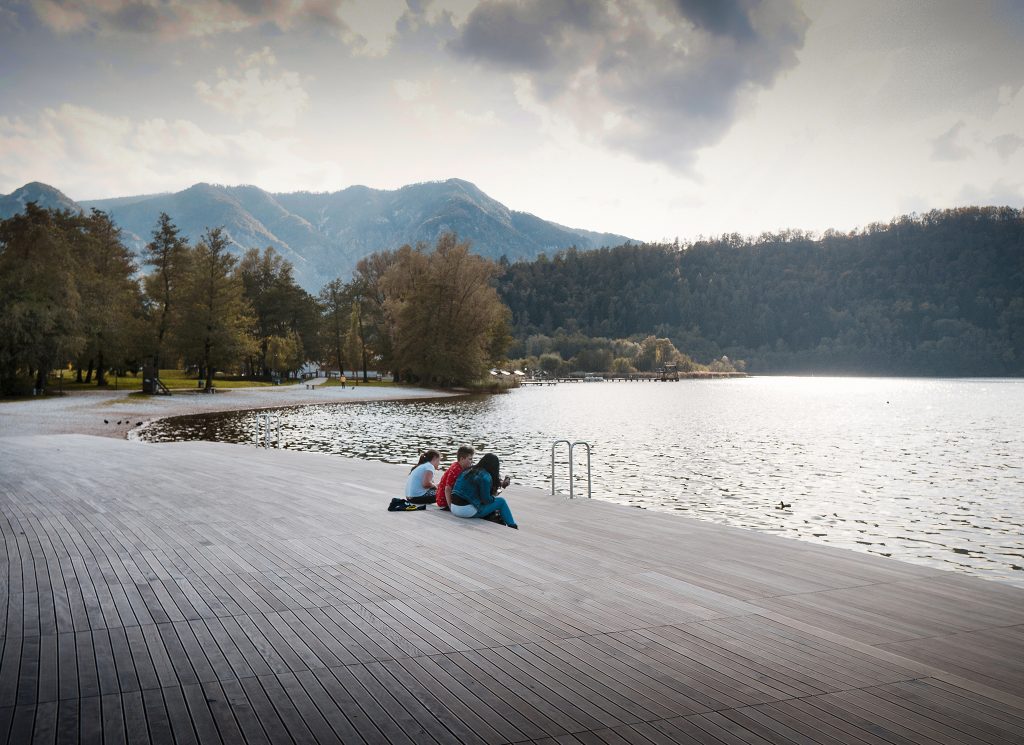 There are many wonderful spots around the lake where you could hang out and bask in its soothing ambiance. Fishing is very popular here as it has an abundance of fish like trout, char, tench and perch. It is definitely a haven for the sport-fishing enthusiasts.
What do you think about these lakes? Have you visited them? What activity did you do on your trip? Share it with us in the comments. We'd love to hear from you! Until our next one, Ciao!