The great masters of the Renaissance — Da Vinci, Michelangelo, et al. — if asked by the House of Medici, the Holy Father or any other influential patron of the visual arts to put a "rush job" on their masterpieces, would've probably dropped their palettes, chisels and other tools of the trade and wryly replied, "Rome wasn't built in a day."
Ever wonder who cleverly arranged those six words into the powerhouse catchphrase that it is today?
As it turns out, nary a Roman, sandal clad or otherwise, first coined the locution. Shockingly, it was a 12th century cleric in the court of Phillippe of Alsace — the Count of Flanders — who gets the credit for dreaming up the phrase in French: Rome ne s'est pas faite en un jour.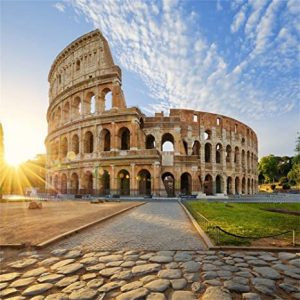 In 1895, Adolf Tobler, a Swiss linguist, published Li Proverbe au Vilain, a collection of Medieval French poems. Each verse is accompanied by a proverb or popular expression followed by the phrase, "Or so the peasant says." It is in this 12th century body of work that this expression about the Eternal City not being quickly constructed over a 24-hour period first appears.
It wasn't until 1538 that the saying ebbed into the English language when playwright-author John Heywood included it in his work A Dialogue Containing the Number in Effect of all the Proverbs in the English Tongue.
Next time you hear someone say, "Rome wasn't built in a day," be quick to respond, "Or so the peasant says."