The banquet that day was just one of many banquets – for about 700 – which take place during the multi-faceted Feast of Sant'Urbano, all hosted by the banderese: other ones are at Eastertime, next week, and during the summer. Before lunch, musicians in pacchianello dress played traditional songs using medieval rural instruments and then, wrinkled older women bearing packages of pasta for the cook filed into the kitchen singing in harmony a song to Sant'Urbano.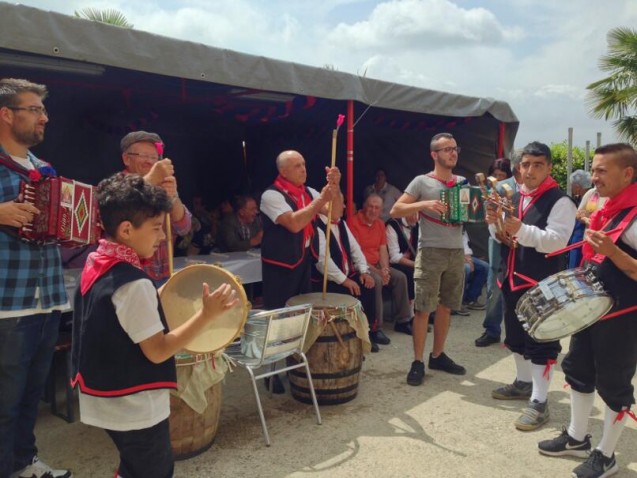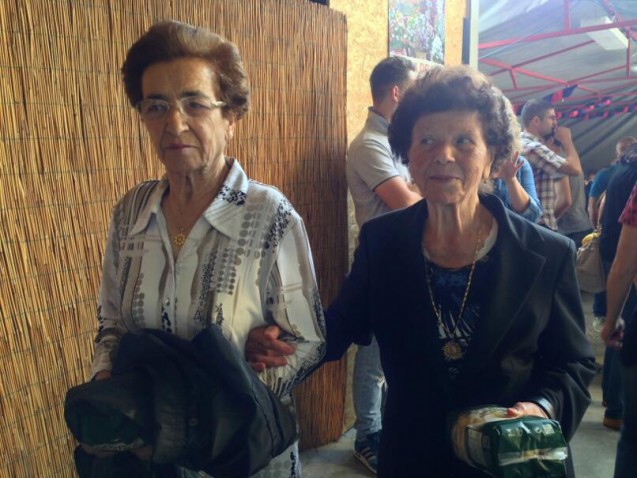 As the tables filled up, we thanked Natascia, little Benedetta (shadowing Natascia all morning), Franco, Urbano, the cooks (who shared recipes with Pino!), Antonella (in medieval costume, recounting us the legends) and everyone there who had so generously let us, too, live the passione – and who had tried to explain it to us. Like young Laura, Stefania and Silvia as they headed to the tables for lunch. Laura: "I will never know what moves me to spend months on the flowers." Stefania: "We do it for love of our Saint Urbano, per la passione." Silvia: "There is no way to explain it – just as there is no way to explain love."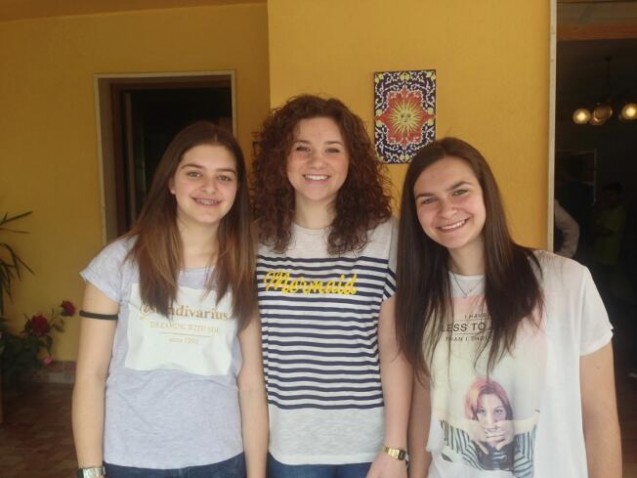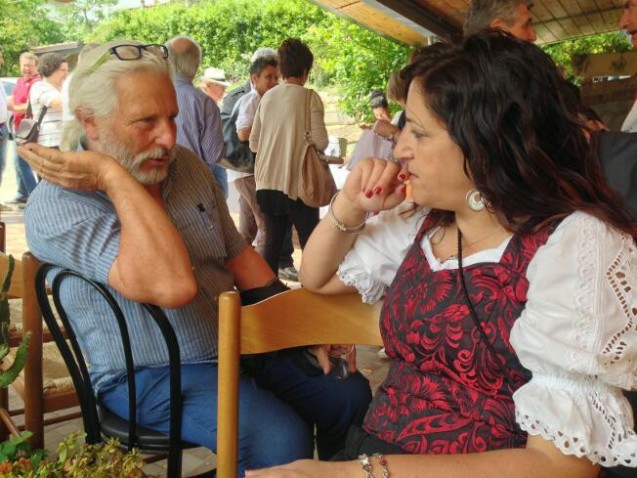 "Dove andate ora?" Antonella queried. (Where are you off to now?) When we told her we were headed to lunch near town to find spots in the piazza for the afternoon events, she smiled, grabbed my hand and led us to a long plank table with ebullient contradaioli who filled our wine glasses as we sat down.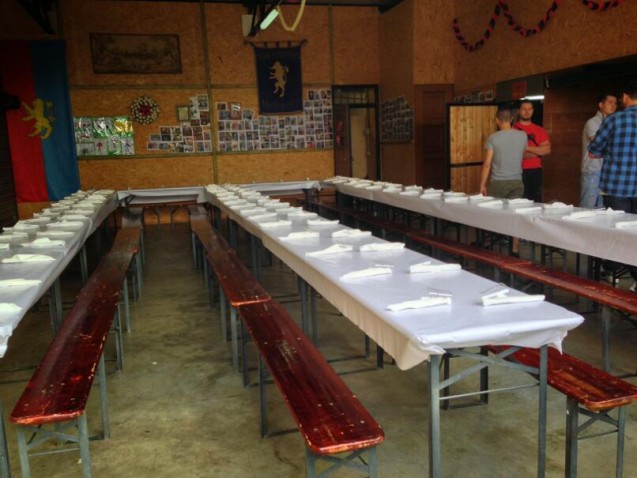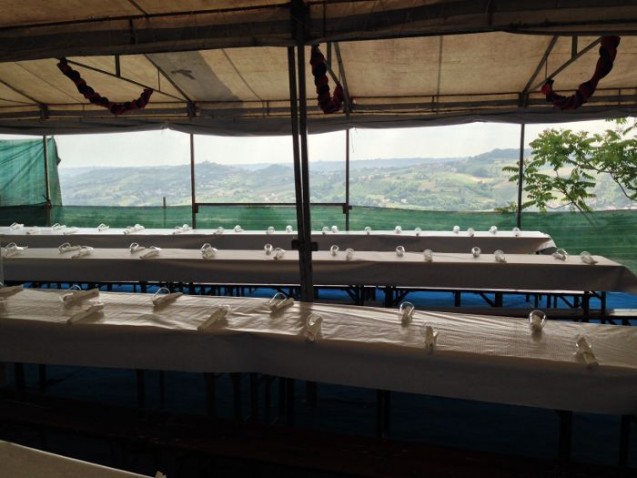 Twenty-five men passed the pasta dishes in rapid relay out of the kitchen and to the tables and the porchetta and salad arrived in the same way. An animated group of young men in the wine cellar filled carafes with Montepulciano d'Abruzzo (red) and la passerina (white) for the tables. Other men carried huge wooden trays of sfogliatelle cookies at dessert-time and baskets of fruit, too, were relayed down the long tables.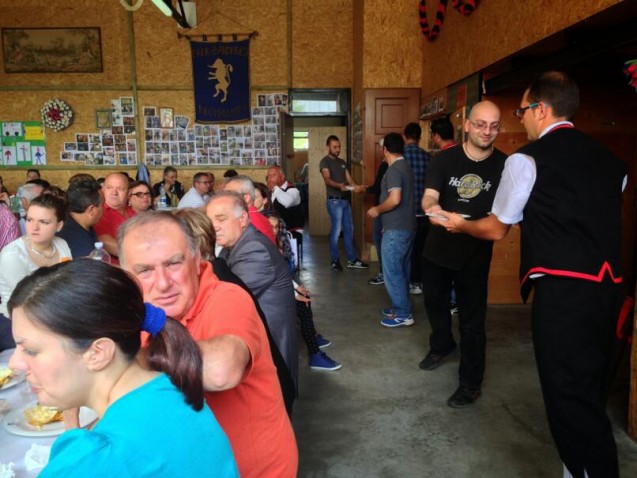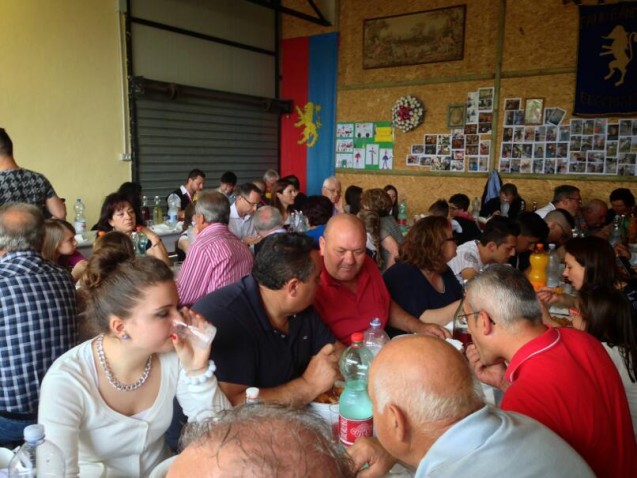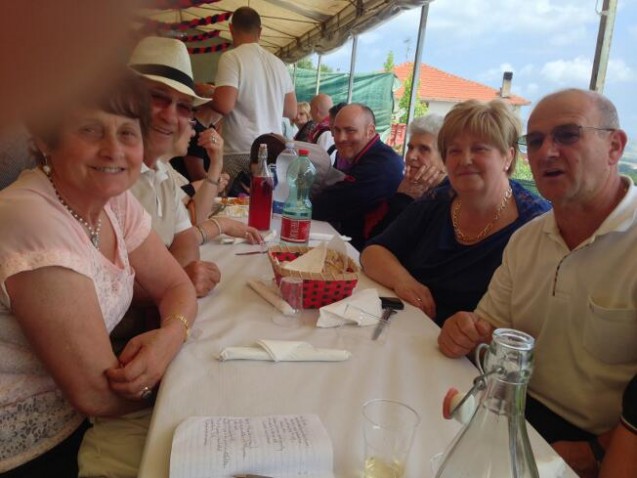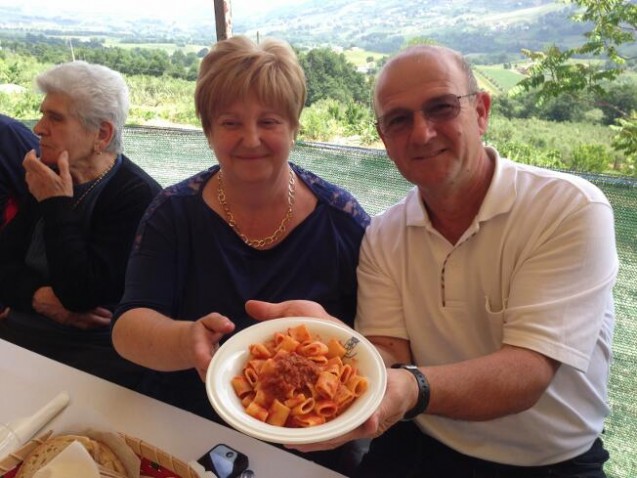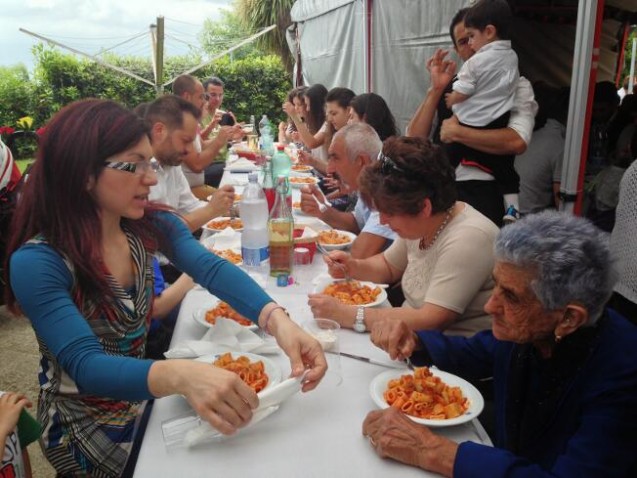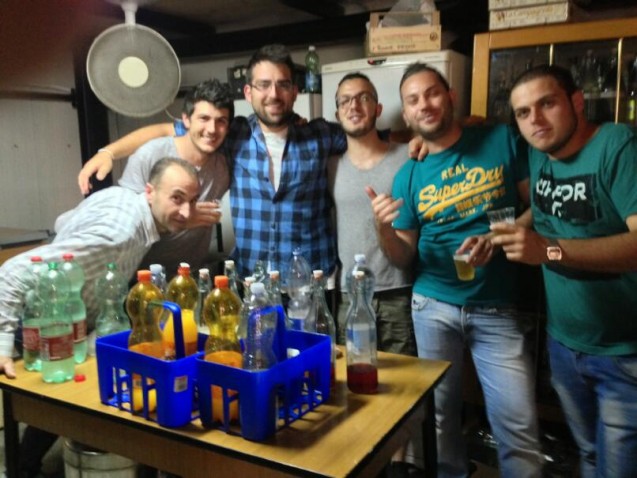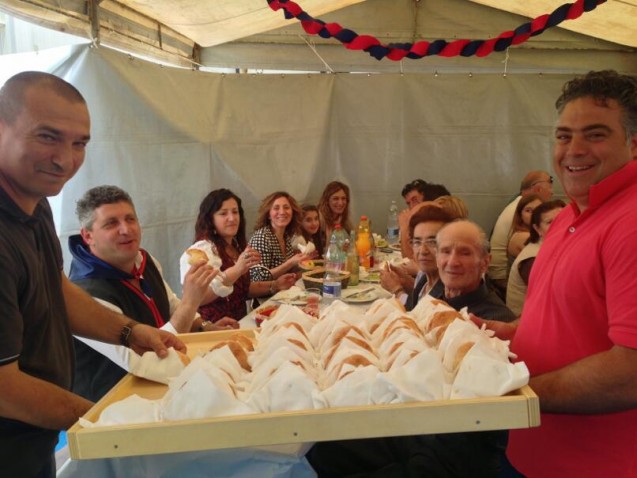 The feast started at 11: 30. After lunch, some would work on final touch-ups to the carri, like Camillo, sitting across the table from us. Others would don their medieval dress for the procession and those in the musical groups, would tune up their instruments. And above all, those hundreds of pacchianelle – like Camillo's wife, Marisa – would need time to put on their costumes and touch up their tresses before putting on the cloth ring needed to hold in place their baskets of polychromatic floral glory, transforming each head into a stunning "floral altar."
Sant'Urbano, those Bucchianichesi certainly know how to do you honor.
And a rose plucked for me from her basket by una pacchianella will always remind us.