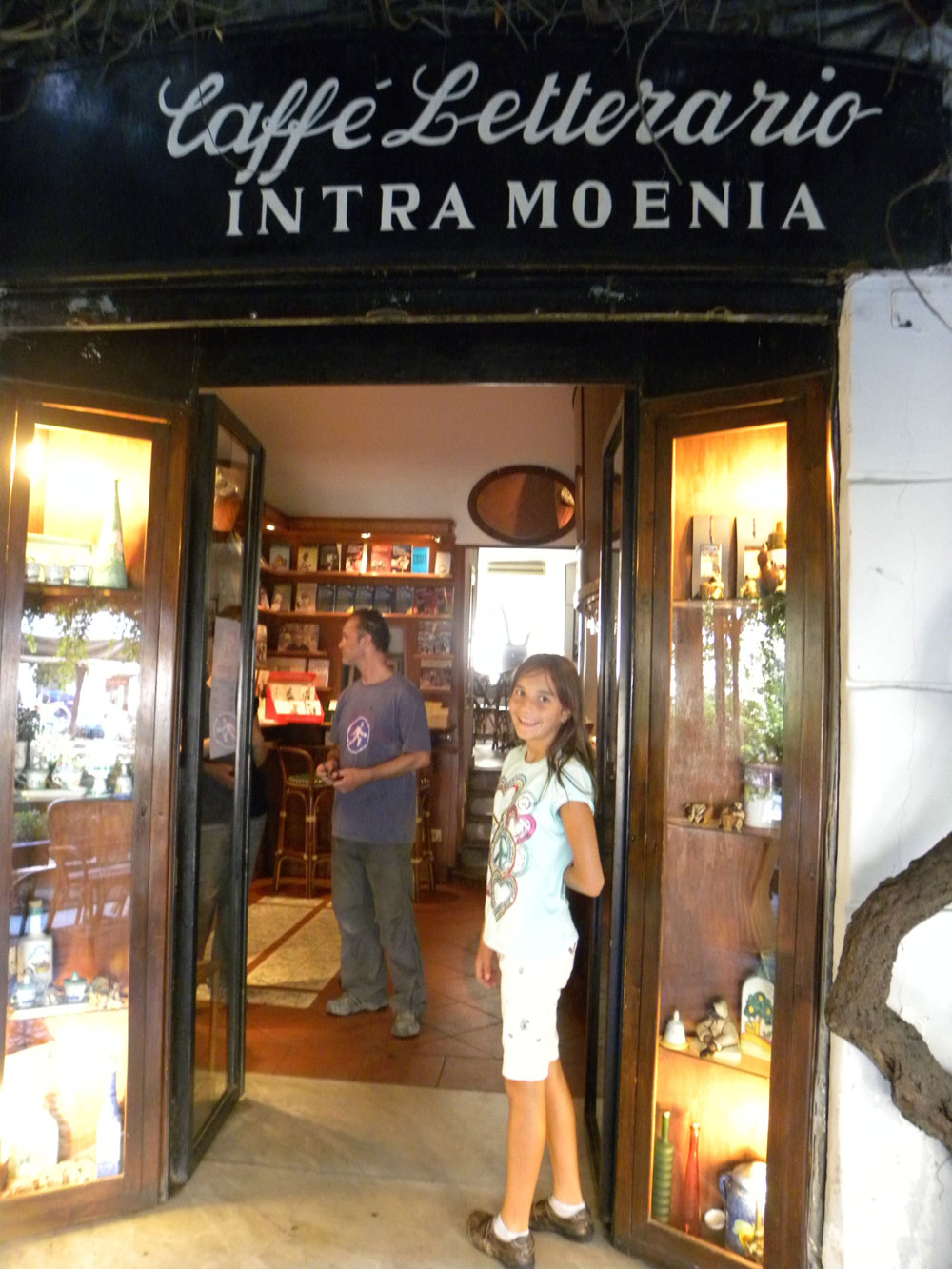 Neapolitan baristi (bartenders, as in at a cafe') have an infinite number of twists on your traditional caffé. In Piazza Bellini, next to the excavated Greek foundations of the city, Intra Moenia is a bookstore-caffé frequented by artists and students, and the finest choice on the menu is Caffé al bacio (caffe with a kiss).
The barista coats a brandy glass with syrupy Nutella (you are missing out on life if you haven't heard of this divine chocolate-hazelnut spread). She then adds a healthy shot of espresso and a dollop of milk foam. Cocoa flakes sprinkle the top. It's expected that you'll stir the hot beverage for a long time before taking it down in four or five gulps.
Caffé al bacio also comes with an auditory twist. Intra Moenia is one block away from the music conservatory, so often you'll drink while listening to a delicious soprano practice her scales from an open second story window.