We've seen majestic organs restored and new ones installed by Fratelli Pinchi (pronounced pinky) in the Duomo of Arezzo and also at Santa Maria della Consolazione in Todi, and we're here to research the story behind their spine-tingling sounds.
Acoustics are the key to their glorious sound. The Pinchis love working in old stone churches, for the heightened reverberation results are preferable to modern construction that often produces "dead" sounds.
But reverberation in moderation is the key; that is why an orchestral concert in a huge duomo is not easy to hear, for the acoustics are too high.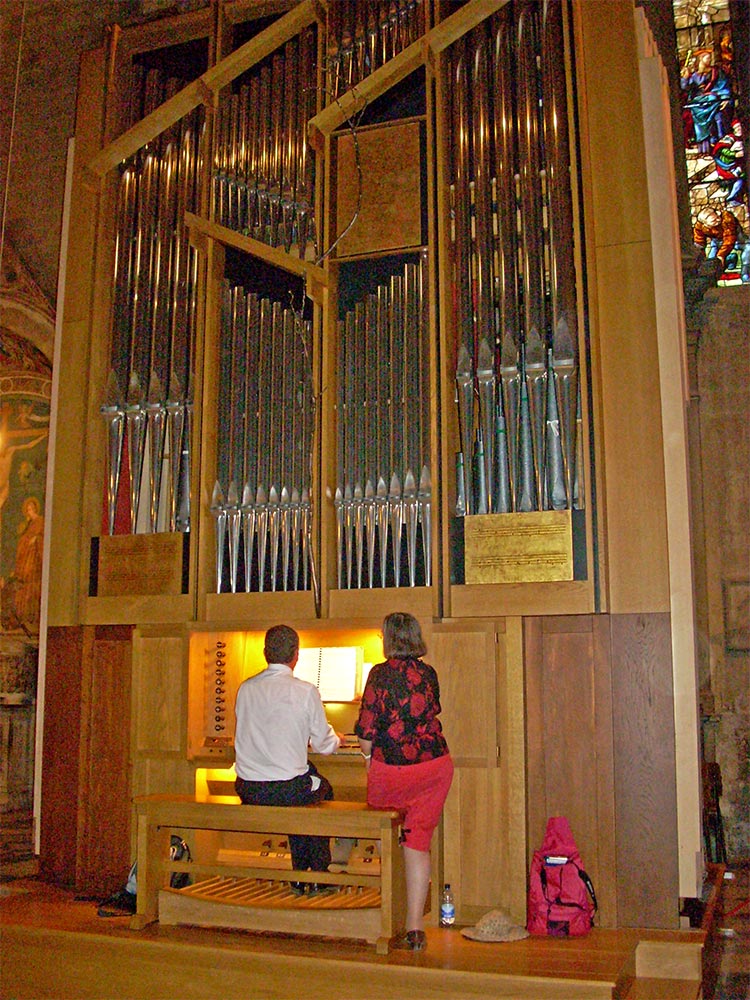 The next time you're in a church with an organ, give yourself a test:
If you are not in the midst of a service, clap your hands or whistle. Listen roughly to the timing of the reverberation that is created.
3 seconds or less are considered dry acoustic, 5/6 is optimal; after that, you will hear only echoes!
Thanks to Andrea and Barbara Pinchi! www.pinchi.com.