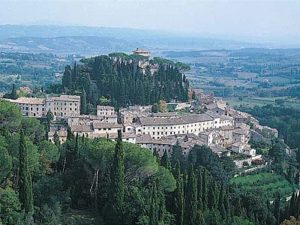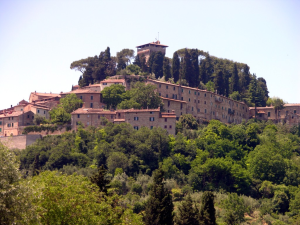 Tuscany is known for its picturesque towns, rolling hills, and delicious food. However, there's a little town that often gets overlooked by tourists, and that is Cetona. Located in the province of Siena, Cetona is a medieval town with a rich history and stunning scenery. In this article, we'll explore what makes Cetona so special and why you should add it to your Tuscan itinerary.
History
Cetona has a long and fascinating history that dates back to the Etruscan era. The town was strategically placed near the border of the Etruscan and Roman territories, which made it an important hub for trade and commerce. Cetona was later ruled by the Lombards, who built a fortress on top of the hill where the town now stands. During the Middle Ages, Cetona was part of the Republic of Siena and played a crucial role in defending the region against Florence. The town's historic center is still home to many well-preserved medieval buildings, including the Palazzo Comunale, the Church of San Michele Arcangelo, and the Rocca di Cetona.
Scenery
Cetona is located at the foot of the Monte Cetona, which is part of the Val d'Orcia Natural Park. The park is a UNESCO World Heritage site and is known for its breathtaking landscapes and thermal springs. From Cetona, you can take a hike to the top of the mountain and enjoy panoramic views of the surrounding valleys and hills. The hike takes about three hours round trip and is suitable for all skill levels. If you prefer a more leisurely activity, you can take a stroll through the town's narrow streets and admire the beautiful architecture and colorful flowers.
Food and Wine
Tuscany is known for its delicious cuisine, and Cetona is no exception. The town is surrounded by vineyards and olive groves, which produce some of the region's best wines and olive oils. Cetona's restaurants serve traditional Tuscan dishes, such as pici pasta with ragù, wild boar stew, and bruschetta with tomatoes and basil. One of the town's most famous culinary specialties is the Cetonese pigeon, which is a slow-cooked dish that dates back to the Renaissance. Cetona also has a lively market that takes place every Saturday, where you can buy fresh produce, cheese, and cured meats.
Trivia
Cetona has a few interesting facts that make it even more unique. For example, the town's name comes from the Etruscan word "kai," which means "rock." This is a reference to the Monte Cetona, which is made of volcanic rock. Another fun fact is that Cetona has been used as a filming location for several movies, including "Letters to Juliet" and "Quantum of Solace." The town's picturesque streets and historic buildings make it a popular spot for filmmakers.
Conclusion
Cetona may not be as famous as other Tuscan towns, but it certainly deserves a spot on your travel itinerary. The town's rich history, stunning scenery, delicious food, and unique trivia make it a hidden gem that is waiting to be discovered. Whether you're a history buff, a foodie, or a nature lover, Cetona has something for everyone. So why not take a break from the crowds and visit this charming town on your next trip to Tuscany?