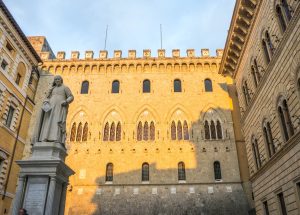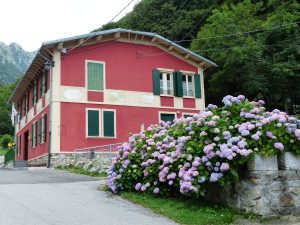 When it comes to exploring Italy, many travelers flock to cities like Rome, Florence, and Venice. However, those looking for a more authentic and off-the-beaten-path experience should consider visiting San Giacomo. This small town, located in the province of Lecce in the Puglia region of Italy, is a hidden gem that offers a unique glimpse into the country's rich culture, history, and natural beauty.
San Giacomo is a picturesque town situated in the heart of the Salento Peninsula, surrounded by olive groves and vineyards. Its history dates back to ancient times, as evidenced by the many archaeological finds scattered throughout the area. In fact, the town's name is said to derive from the Greek word "Sangiacum," meaning "holy village."
One of the main attractions in San Giacomo is its impressive castle, which dates back to the 15th century. The castle served as a fortress to protect the town from invading forces and now stands as a testament to the town's rich history. Visitors can explore the castle's ancient walls, towers, and dungeons and take in stunning views of the surrounding countryside.
Another must-see attraction in San Giacomo is the town's cathedral, dedicated to Saint James the Apostle. The cathedral boasts beautiful Baroque architecture, with intricate carvings and colorful frescoes adorning its walls and ceiling. Visitors can also admire the cathedral's impressive organ, which is one of the largest in southern Italy.
San Giacomo is also home to several museums that showcase the town's rich cultural heritage. The Museum of Sacred Art, for example, houses an impressive collection of religious artifacts, including paintings, sculptures, and vestments. The Archaeological Museum, on the other hand, displays a wide range of ancient artifacts found in the surrounding area, including Roman pottery, Greek coins, and medieval weapons.
Aside from its cultural attractions, San Giacomo is also known for its stunning natural beauty. The town is surrounded by rolling hills and lush countryside, making it a popular destination for hiking, cycling, and horseback riding. Visitors can explore the area's many trails and take in breathtaking views of the Adriatic Sea and the nearby coastal towns.
For those looking to relax and unwind, San Giacomo offers several spas and wellness centers that offer a range of treatments and services. Visitors can indulge in a massage, take a dip in a thermal pool, or simply soak up the sun on one of the town's beautiful beaches.
In terms of food and drink, San Giacomo is known for its delicious local cuisine, which is based on fresh, seasonal ingredients. Visitors can sample traditional dishes like orecchiette pasta with tomato and ricotta cheese, grilled seafood, and the town's famous almond biscuits. Of course, no trip to San Giacomo would be complete without trying the local wine, which is produced from the region's famous Negroamaro and Primitivo grapes.
In terms of trivia, San Giacomo is famous for its traditional carnival celebrations, which take place in February and March each year. The carnival features colorful parades, music, and dancing, and is a beloved tradition in the town. San Giacomo is also home to the Church of the Immaculate Conception, which boasts a beautiful bell tower that was once used as a lookout to spot invading forces.
In conclusion, San Giacomo is a hidden gem that offers visitors a unique glimpse into Italy's rich culture, history, and natural beauty. From its impressive castle and cathedral to its beautiful countryside and delicious local cuisine, San Giacomo is a town that has something for everyone. So if you're looking to discover the real Italy, away from the crowds and tourist traps of the big cities, San Giacomo is definitely worth a visit.
Despite its small size, San Giacomo is a town full of surprises and hidden treasures. Its charming streets are lined with colorful buildings and quaint cafes, and its friendly locals are always happy to share their love and knowledge of their town with visitors.
So, whether you're interested in history, culture, nature, or simply want to relax and unwind, San Giacomo is a town that will captivate your heart and leave you with lasting memories. So why not add it to your bucket list and discover the magic of this hidden gem for yourself?