Today, Lecce is a candidate for Capital of European Culture in 2019. However, her ancient history and origins date back over 3,000 years to before the Trojan Wars and perhaps even further! Over the centuries (as with many cities and regions located in strategically desirable areas), Lecce's story is one of conquest and survival.
First let's fast forward past the Messapii, Greeks, and Ostrogoths to the 6th century AD when Lecce became part of the Eastern Roman Empire and remained under Constantinople's rule for five centuries.  A partially excavated Roman amphitheater and other ruins from this period sit prominently in Lecce's lovely historical center along with St. Oronzo (St. Horace), her patron saint, who saved the city from the plague in the 17th century.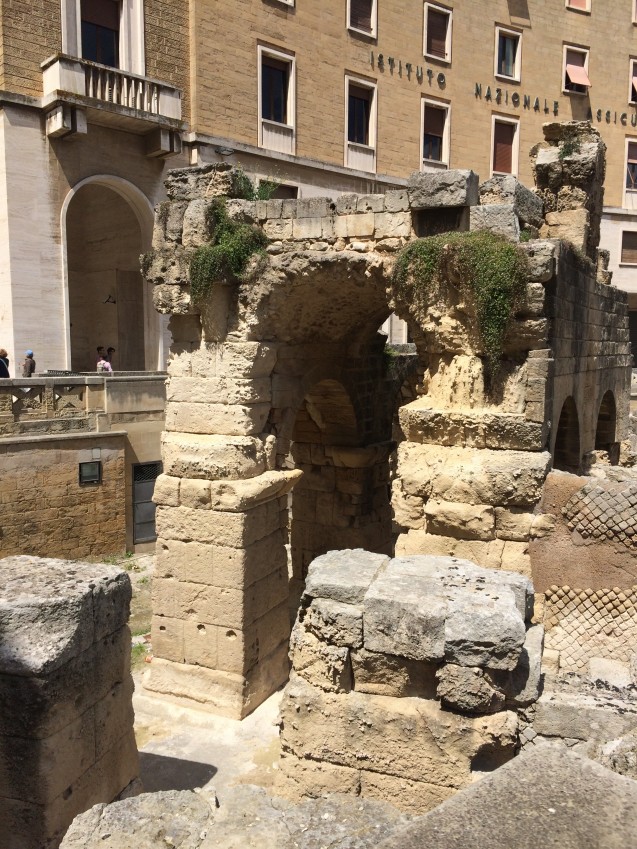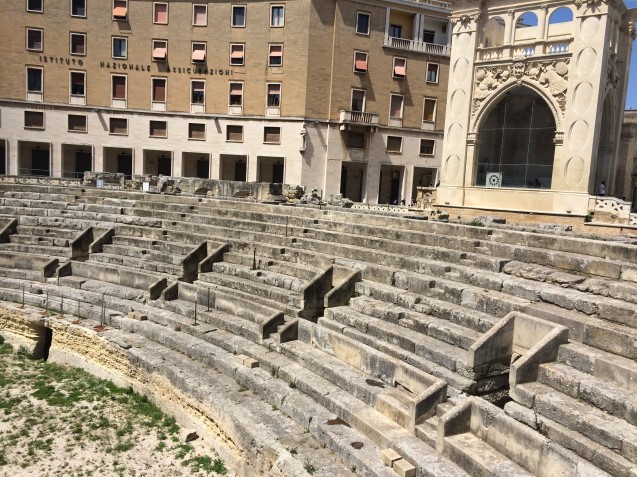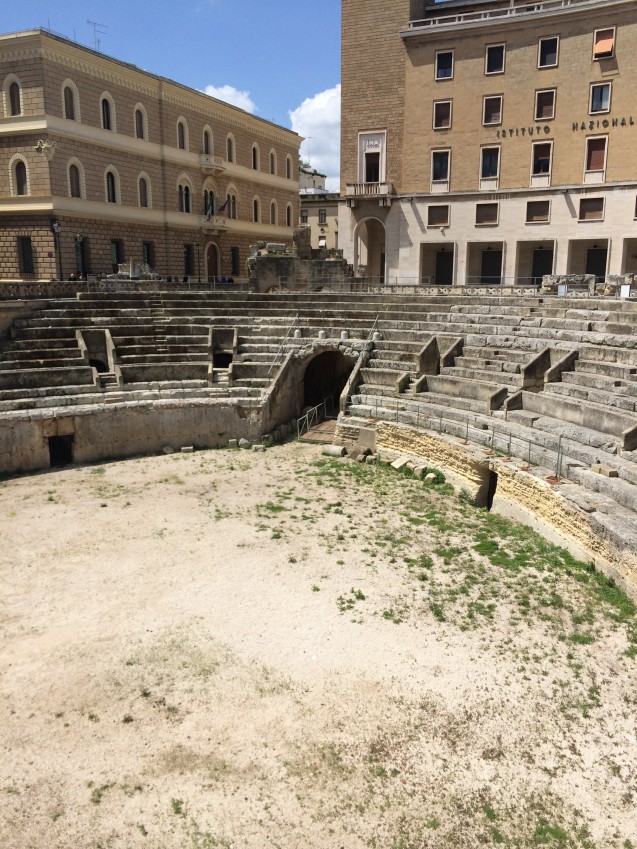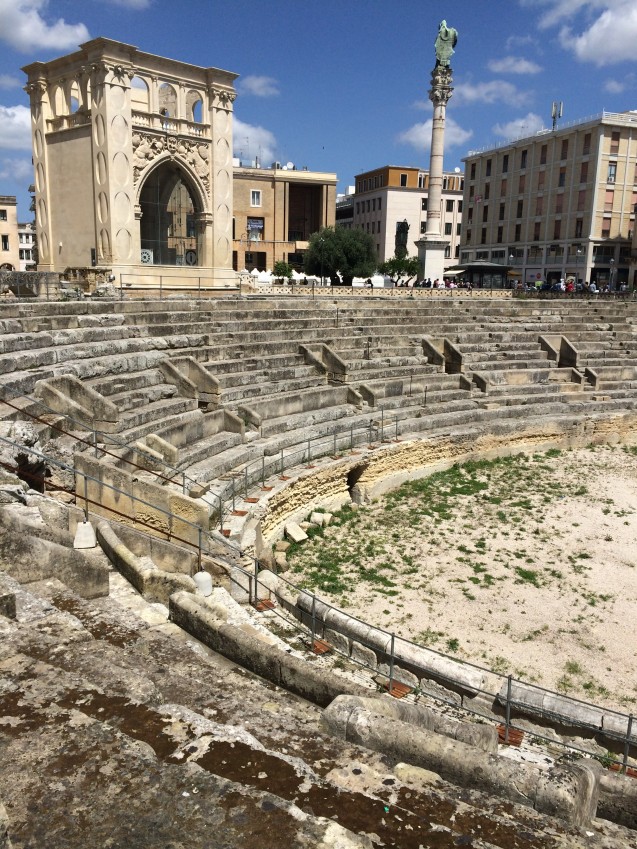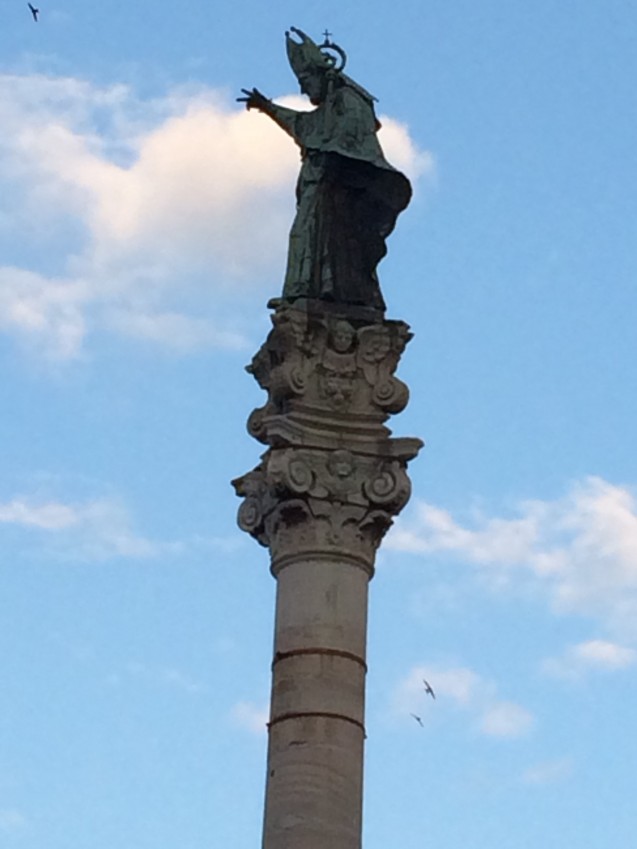 Now, moving to the end of the 11th century with the Normans, Lecce became an important trading center and capital of the province of Salento. And, as part of the Kingdom of Naples, Lecce not only became one of the most important towns in southern Italy, but this period also marks the flourishing of Lecce's culture and unique architectural style.
Known as Lecce Baroque, Leccese in Italian, local master sculptors used tuffaceous stone or pietra leccese (poor man's marble) to create elaborate and fanciful stone ornamentation and "lacework" for her buildings, churches, and fortifications. Soft and easy to work with (but hardening over time) this extravagant celebration of Lecce Baroque embellishes the entire city and continues to delight visitors.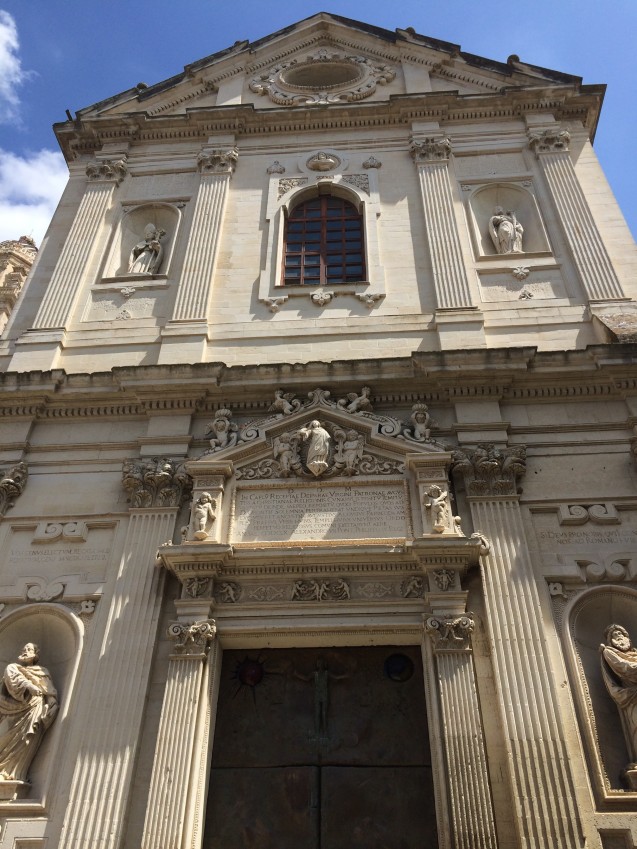 Delightful truly describes Lecce, nicknamed the "Florence of the South". With its elaborate edifices, facades, and interiors… everywhere you look you are greeted with ripe and lush decor, cheerful cherubs and saints. There is a sense of jubilation. Instead of serious inanimate images, they feel animated, full of life! Dancing and rejoicing, they invite us to join them… shall we?