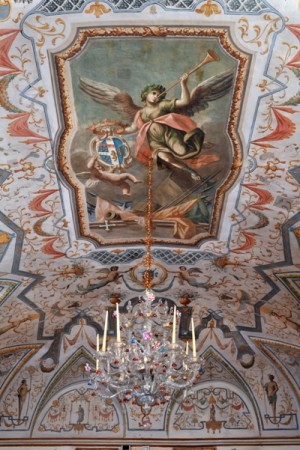 We are drawn to the past. We trawl antique stores, visit ruins, and pore over archives… constantly peering through windows into history, hoping to find some connection with the millenia that have come before.
This is especially true about the home-cum-museum. Who doesn't love to wander through these domestic archaeological sites and learn about the quotidian routines of their occupants, so similar to and, at times, so incredibly removed from our own?
Palazzo Sorbello is one such "House Museum", where you might imagine finding richly furnished aristocratic salons arranged in artful domestic tableaux, mannequins posed in period garb, dark corners, a slight musty odor, and lots of dust. I know I was expecting your typical small, private, off-the-beaten-track museum.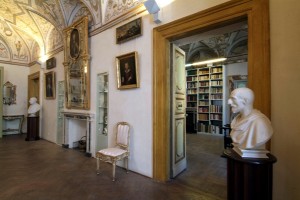 Yet I was completely enthralled during my two hour tour! (Standard visit is 30 mins, but I got to talking with a director, Enrico Speranza, and before we knew it…) If a visit to Palazzo Sorbello is a window into the past, the view from here is one of a family with a long history – uniquely interwoven with that of Italy from the Middle Ages to the 20th century – and with an enduring passion for art and culture.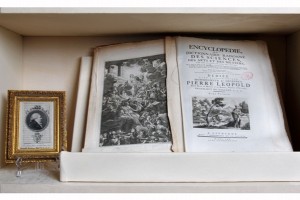 Among the things you'll see are an extensive library, a carefully curated selection of portraits and landscape paintings, breathtaking European and Chinese porcelain, a priceless hand-blown Murano chandelier, and various oggetti d'epoca.
Perhaps most fascinating however, is the collection of intricate embroidery produced at the beginning of the 20th century by the Embroidery School founded by the American wife of one of the noble family's descendants. This enterprising Dame, Romeyne Robert, left her mark on the local economy by enrolling rural Umbrian women in the school, teaching them this disappearing craft, and giving them their first taste of economic independence.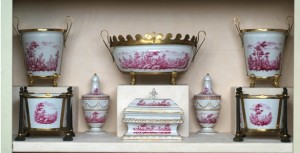 More than a simple time-capsule, Palazzo Sorbello is a living lesson in Italy's social and economic history and one of the most fascinating museums in Umbria.