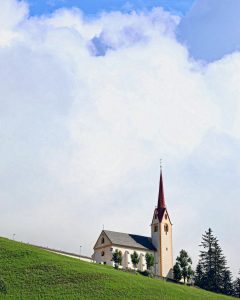 Nestled in the stunning Dolomite Mountains, San Candido is a picturesque town that embodies everything that makes Italy such a beloved travel destination. Known locally as Innichen, the town is situated in the heart of the South Tyrol region and has a rich cultural heritage that is reflected in its architecture, cuisine, and way of life. Whether you are seeking a winter wonderland or a summer paradise, San Candido has something to offer everyone.
A Little History
San Candido has a long and fascinating history that dates back to the 8th century when it was founded by the Bishop of Salzburg. The town grew in importance as a stopover on the trade route that linked Venice with the rest of Europe. It was also a center of religious and cultural life in the region, with a number of important churches and monasteries being established over the centuries.
Today, San Candido is a vibrant and thriving community that is proud of its heritage and culture. Visitors can explore the town's historic center, which is filled with charming medieval streets and buildings. The main square, Piazza San Michele, is a popular meeting place for locals and tourists alike and is home to a number of shops, cafes, and restaurants.
Winter Fun
San Candido is best known as a winter sports destination, with some of the best skiing and snowboarding in the region. The town is located in the heart of the Dolomiti Superski area, which is the largest ski resort in the world. With over 1,200 kilometers of slopes, there is something for skiers of all levels.
In addition to skiing and snowboarding, there are plenty of other winter activities to enjoy in San Candido. Cross-country skiing is particularly popular, with over 200 kilometers of trails that wind through the breathtaking Dolomite Mountains. Ice skating, snowshoeing, and sledding are also great ways to enjoy the winter wonderland.
Summer Bliss
While San Candido is best known as a winter sports destination, it is also a popular summer retreat. The town is surrounded by some of the most beautiful natural scenery in the world, with rolling hills, sparkling lakes, and towering mountains. Hiking and cycling are popular activities, with numerous trails and routes that take visitors through some of the most stunning landscapes in Europe.
The nearby Tre Cime di Lavaredo is a particular highlight. These towering peaks are one of the most iconic landmarks in the Dolomites and offer some of the best hiking in the region. The crystal-clear waters of Lake Braies are another must-see attraction, with boat rides and swimming being popular activities in the summer months.
Food and Drink
San Candido is renowned for its delicious cuisine, which is a fusion of Italian and Austrian influences. Local specialties include canederli, which are delicious dumplings made with bread and speck (a type of smoked ham), and goulash, a hearty stew that is perfect for a cold winter's day. The town is also home to some excellent wineries, with crisp white wines and full-bodied reds being popular choices.
Trivia
San Candido is known for its beautiful frescoes, which can be found in many of the town's churches and historic buildings. These intricate works of art depict scenes from the Bible and local history and are a testament to the town's rich cultural heritage.
Another interesting fact about San Candido is that it is home to one of the oldest ski clubs in Italy. The club was founded in 1908 and played an important role in the development of skiing as a sport in the region.
Conclusion
San Candido is a hidden gem in the heart of the Dolomites, offering visitors a unique blend of history, culture, and natural beauty.