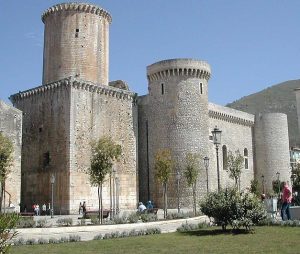 Italy is known for its picturesque towns and stunning cities, but few are as enchanting as Fondi. Located in the province of Latina in the Lazio region, Fondi is a hidden gem that is often overlooked by tourists. With its rich history, delicious food, and charming streets, Fondi is a must-visit destination for anyone looking to experience the beauty of Italy.
History
Fondi is a town with a long and fascinating history. It was founded by the ancient Romans and was an important center of commerce and culture during the Middle Ages. In the 13th century, the town was ruled by the powerful Caetani family, who left their mark on the town in the form of the impressive Caetani Castle. The castle, which dominates the town's skyline, is now a museum that showcases the history of the town and the surrounding area.
Food
No trip to Italy is complete without experiencing the country's delicious food, and Fondi does not disappoint. The town is known for its fresh seafood, which is caught daily by local fishermen. The seafood is then prepared in traditional Italian dishes that are bursting with flavor. One of the town's most famous dishes is tiella, a seafood and rice casserole that is cooked in a clay pot and served piping hot.
In addition to seafood, Fondi is also known for its excellent wine. The town is surrounded by vineyards that produce some of Italy's finest wines, including the famous Cesanese del Piglio.
Culture
Fondi is a town that is steeped in culture. The town's historic center is filled with beautiful buildings and charming streets that are perfect for a leisurely stroll. One of the town's most famous landmarks is the Church of Santa Maria, a beautiful Gothic-style church that dates back to the 13th century.
In addition to its historic landmarks, Fondi is also known for its vibrant arts scene. The town hosts a number of cultural events throughout the year, including concerts, art exhibitions, and theater performances.
Trivia
Did you know that Fondi was the birthplace of Pope Leo XIII? Leo XIII was born Vincenzo Gioacchino Raffaele Luigi Pecci in 1810 and served as Pope from 1878 until his death in 1903. He was known for his efforts to promote social justice and his support for the labor movement.
Conclusion
Fondi may not be as famous as some of Italy's other towns and cities, but it is a hidden gem that is well worth a visit. With its rich history, delicious food, and charming streets, Fondi is a town that will enchant you from the moment you arrive. So, the next time you're planning a trip to Italy, make sure to add Fondi to your itinerary. You won't regret it!