Resplendent with frescoes, monochrome graffito and architectural details, the palaces of Florence wow first time visitors and local residents alike and help the city earn its title of the world's most beautiful open air museum.
Black and white marble decorate Santa Maria Novella's façade which overlooks the newly reorganized piazza and its benches of glass and metal, not so good for sitting on hot summer days.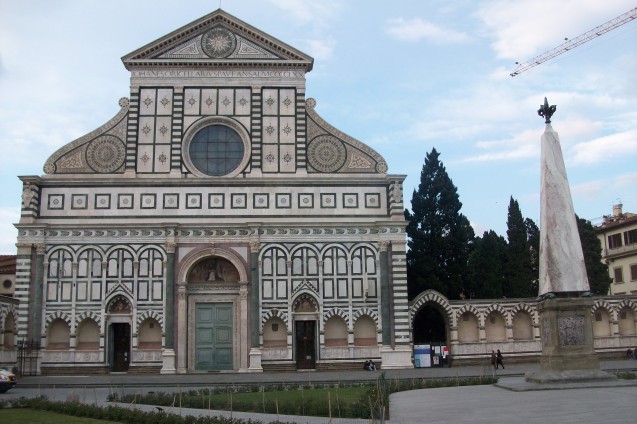 Often interior courtyards hide even more spectacular façade, such as those of Palazzo Medici Riccardi. Built for Cosimo de' Medici near San Lorenzo's simple brick façade, the courtyards have monochrome graffito decoration, gardens and loggias perfect for modern sculpture exhibitions.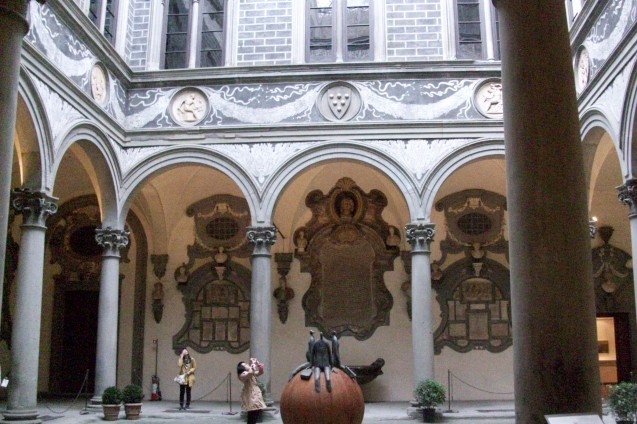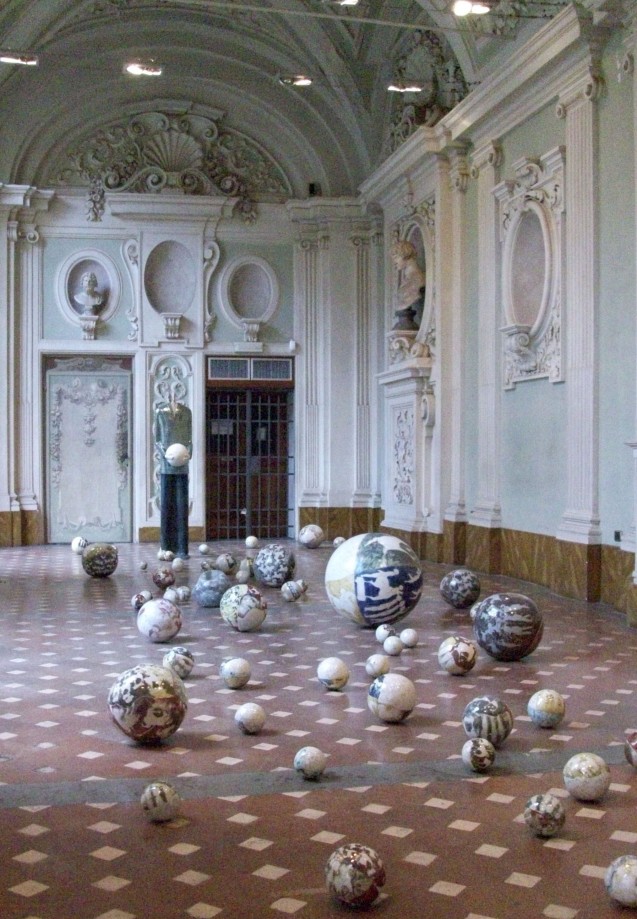 Overlooking the Boboli gardens, Palazzo Pitti's severe stone façade contrasts with the
frivolous pastels of the Kaffehaus.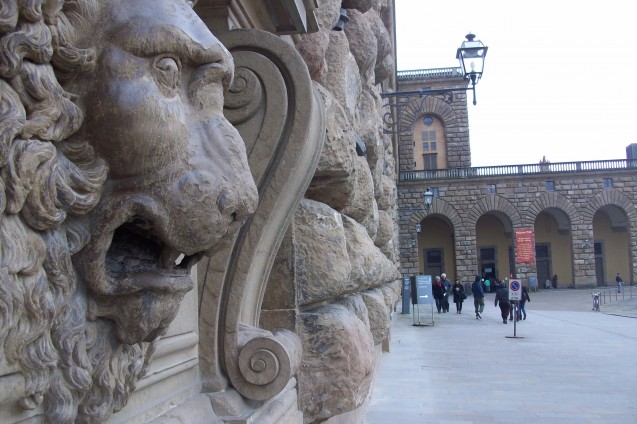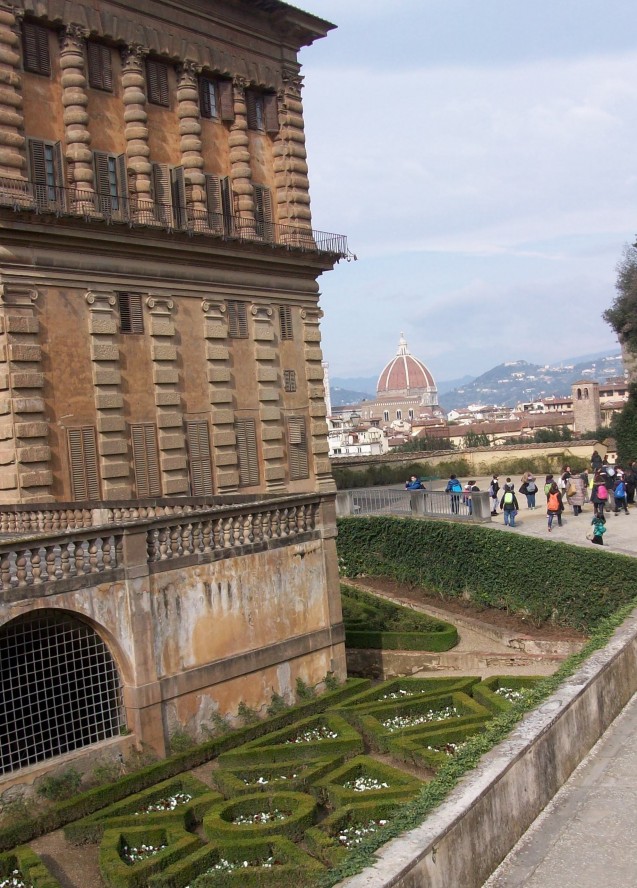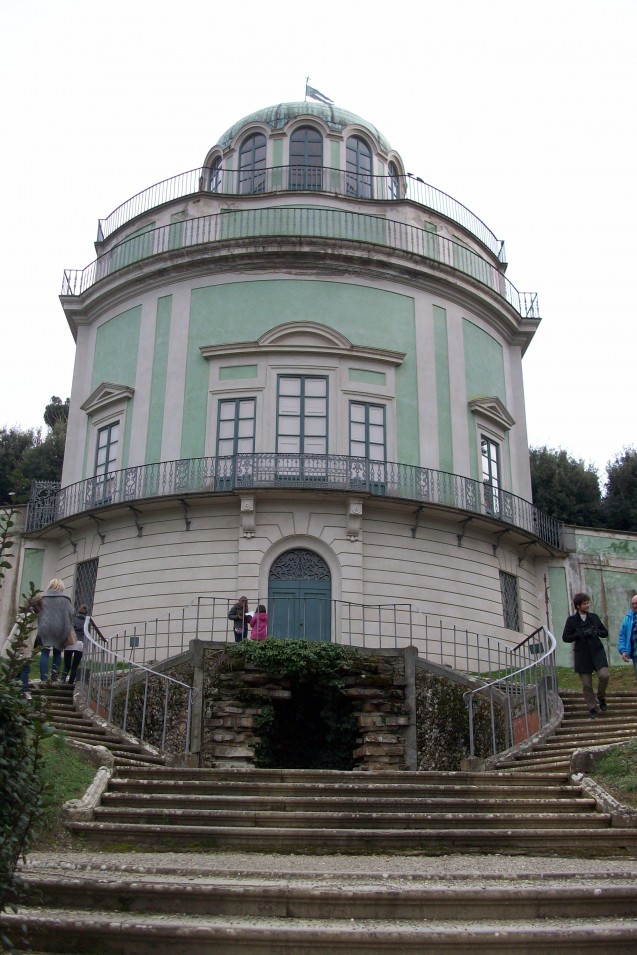 Across the Arno on Via Maggio one finds the splendid monochrome graffito façade of Palazzo di Bianca Cappello, dedicated to Cosimo Medici's Venetian wife whom the Florentines considered a witch.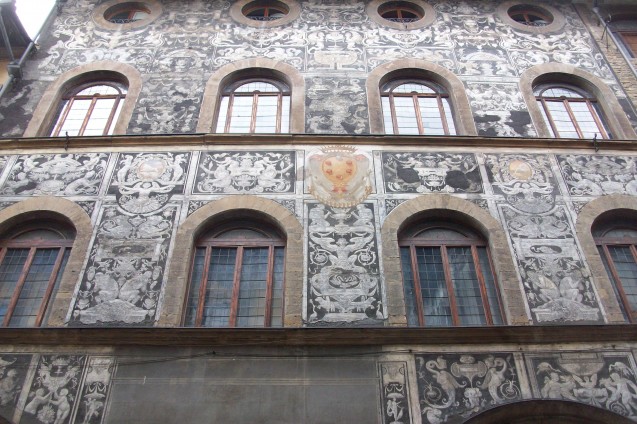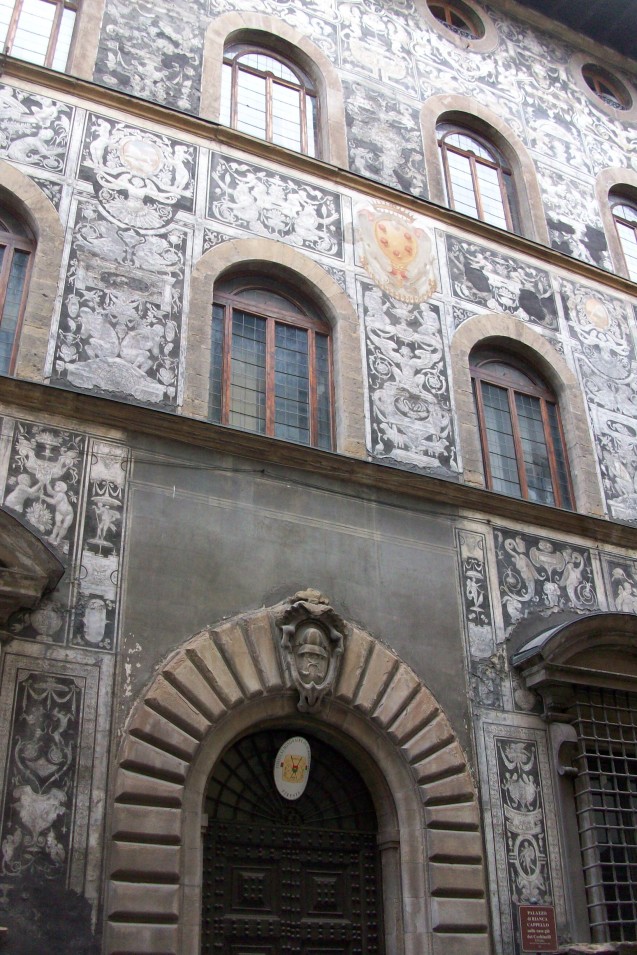 In striking contrast with these Renaissance façades is that of Sant'Orsola on Via Guelfa, an ancient convent where the original Mona Lisa, Lisa Gherardini del Giocondo, was buried. Now an abandoned shell, Sant'Orsola has been transformed into a modern art installation by Czech artist Vaclav Pisrejc who covered the façade with 120,000 dollar bills.