Pizza. Envision it and your mouth begins to water. Piping hot, it's the epitome of fast, fabulous finger-licking food, right?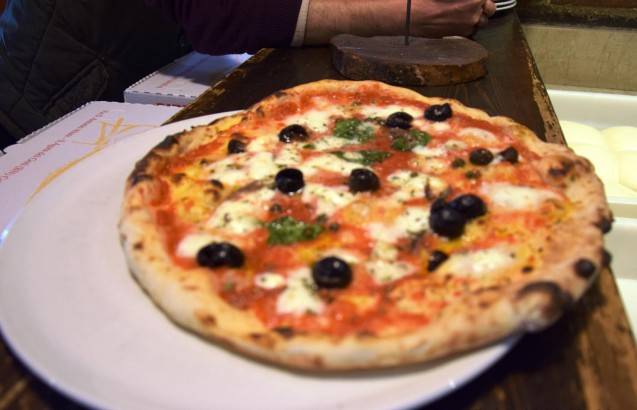 Wellll… for some it comes in big square pans with different toppings (pizza al taglio). For others it's meters long and sold by weight (pizza alla pala). For others it's big and circular and cut into triangular slices (pizza americana). For others still it's round and fits on to a plate (pizza tonda) and cooked religiously in a wood-burning oven.
But look up the word "pizza" and you'll also find calzone, pizza genovese, pizza foggiana, pizza siciliana, pizza marchigiana and panzerotto. And what about pizzette and pizzelle?
And if you're still not confused there's more. In Rome, a pizza Napoletana is topped with tomato, mozzarella and anchovies. Order it in Naples and it comes without mozzarella but is seasoned with oregano and garlic. And it's called pizza marinara, even though has nothing to do with the mare (sea).
In the Picture below, our friend Michele Novizio, owner of the Pizzeria La Lampara, talks about the only thing that really matters… the soul of the pizza!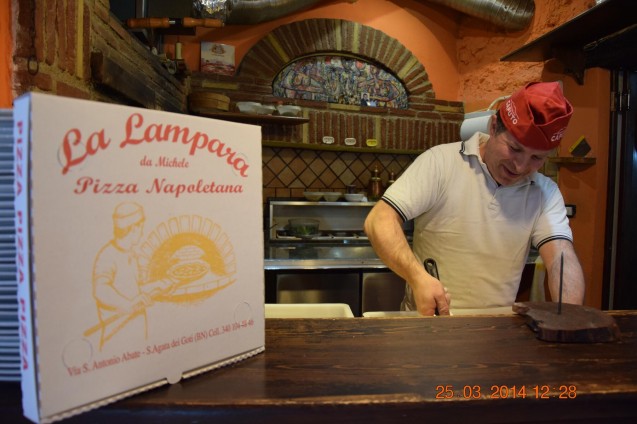 The end result of Michele's work…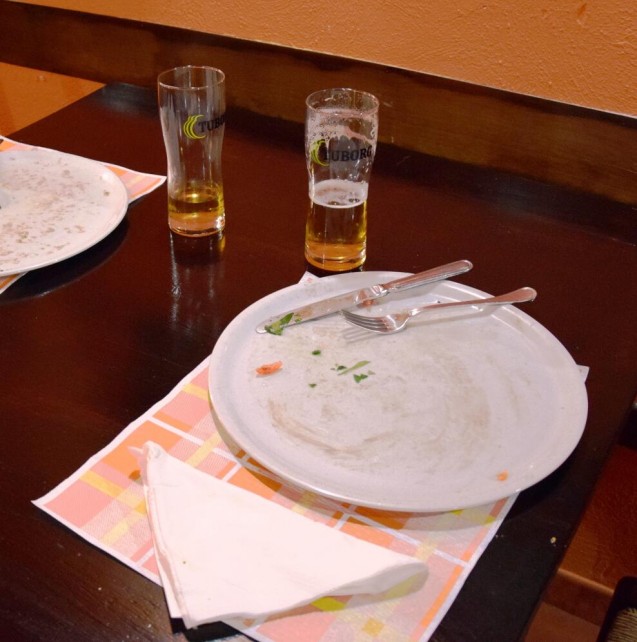 ---