We were on retreat in Lucca. A friend suggested we travel to the hillsides surrounding Lucca to see a couple villas, built in the late 1500's. Our driver took us to two of the more popular–Villas Torrigiani and Reale.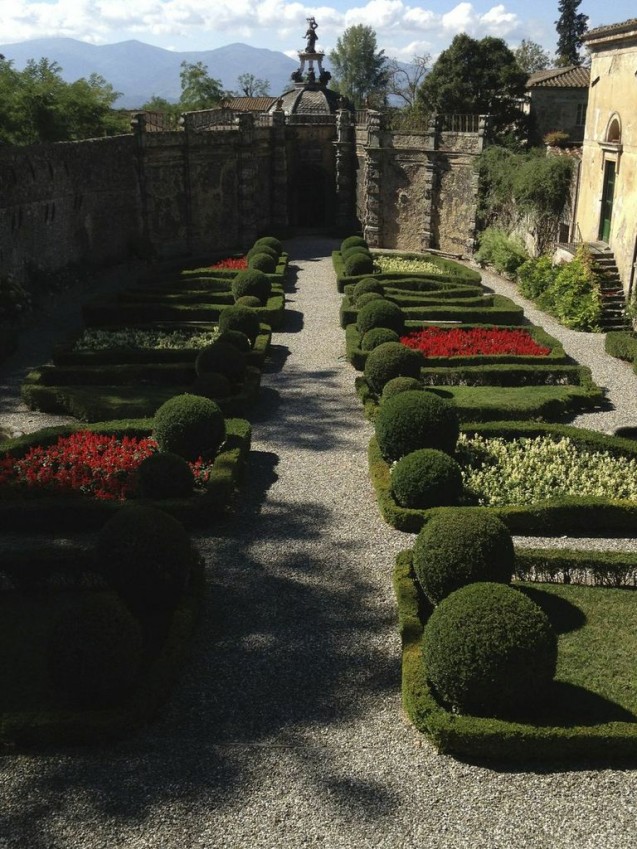 A mile of cypress trees escort you to Villa Torrigiani in Camigliano S. Gemma, a Baroque paradise for nobility. Pulling up to these architectural masterpieces will take your breath away. Seventeenth century frescoes greet you at the patio.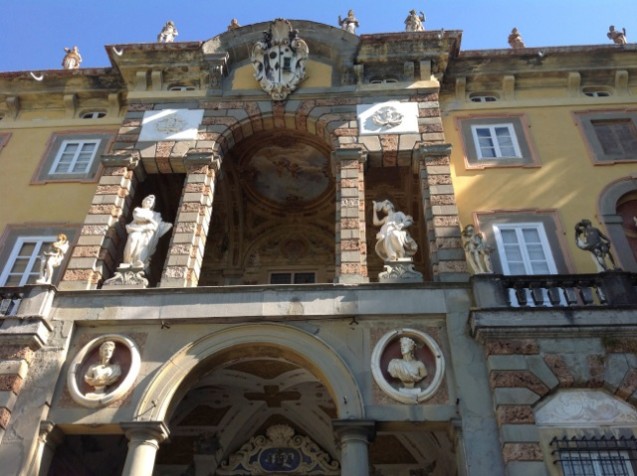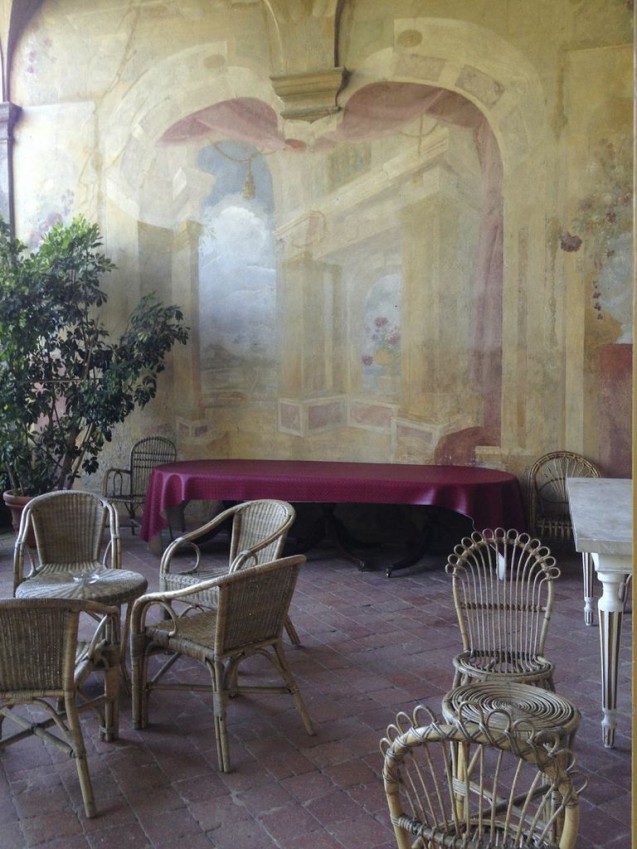 The ground floor is open for guided tours during the warmer parts of the year. Once inside, you are transported back to the Renaissance, as you admire elaborate needlepoint tapestries and frescoes.
Then meander through the gardens, graced by centuries old statues. Look also for the sunken Garden of Flora, into a magical area  dedicated to nymphs, female nature deities.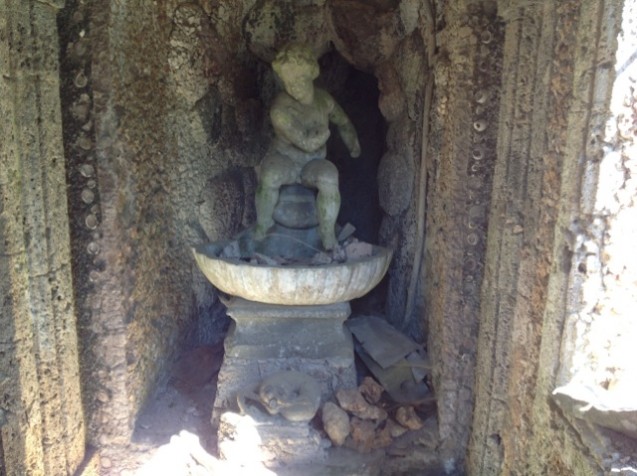 Villa Reale has a stunning garden, built in the 1500's. Napoleon's sister, Elisa Baciocci, the Princess of Lucca, lived here. It was a favorite gathering place for artists, patrons and philosophers. You can just imagine enjoying this outdoor theater with the serene pool as a backdrop, surrounded by camellia bushes. Be sure to step through the 'doorways' of the hedges and beyond.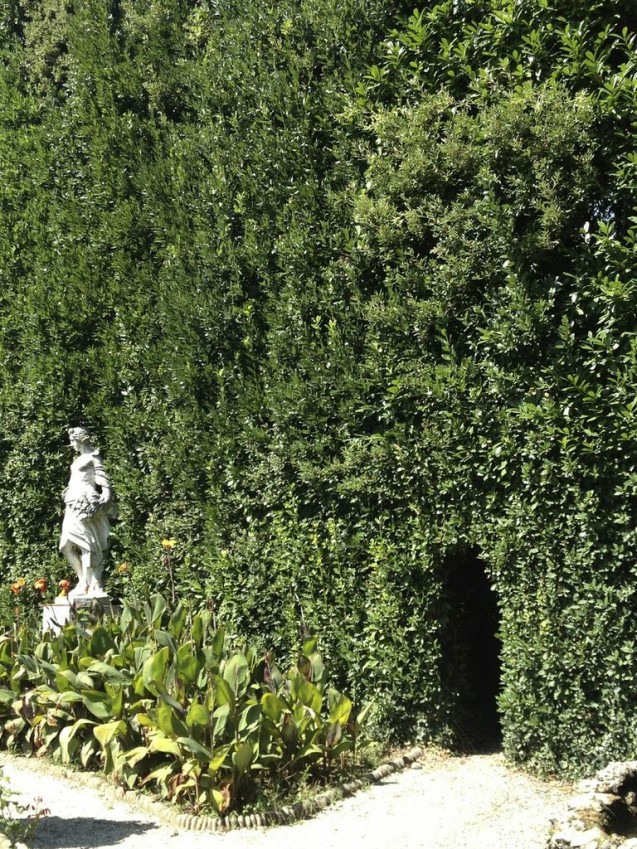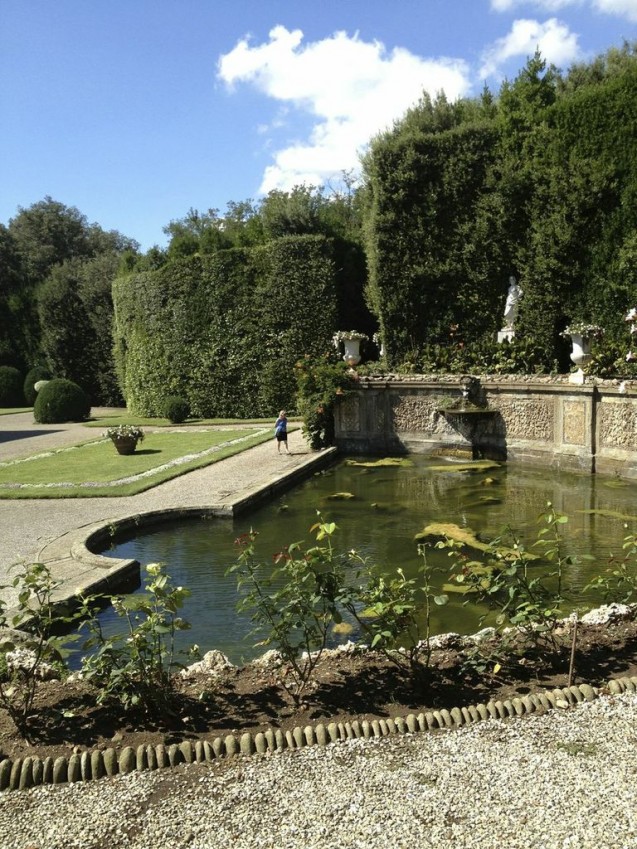 I had been to Lucca many times before, but seeing the villas and their gardens reminded me why I love this gem of Tuscany.