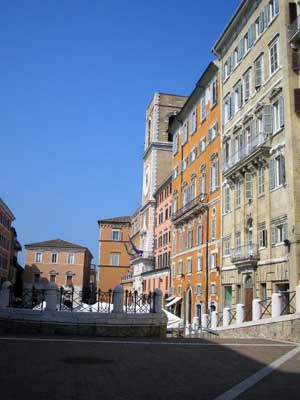 Every major Italian city has that "something" that attracts visitors year after year. Rome has its history. Milan has its fashion. Florence has its art. Venice has its canals and poop-squirting pigeons.
And Ancona? Even though some palazzi are still waiting to be rebuilt after WWII, even if this capital city of Le Marche is unquestionably spartan in some parts, and even though driving into the port-side of the city has you wondering whether the buildings were painted with the ugly brush… Ancona has its views.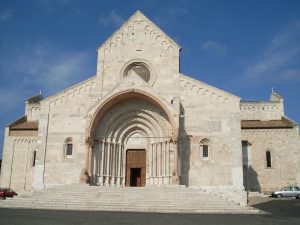 Ancona has views that catapult you from your car, as you suddenly have an urgent need to take a picture. And even the pictures don't do it justice. The city just happens to be located on a piece of land that juts out of the calf of the Italian boot straight into the Adriatic.
The Greeks who founded Ancona used their collective imaginations and christened the city Ankon, meaning elbow. Perhaps not the most creative name, but the "elbow" guarantees endless breathtaking views…
…part II coming soon!
---
– Contributed by Enrica Frulla, a marketing consultant and copywriter living in Le Marche.