Besides the delicious ragú (Bolognese sauce) and mortadella, Bologna is known for its lively atmosphere full of music, students and markets. Nowhere in the city showcases these qualities better than the main public meeting place, Piazza Maggiore.
On any given day you can find musicians, circus-folk, singing market vendors and a painter or two. One group of international musicians, The Tolga Trio, plays gypsy jazz in the mold of Django Reinhardt. They settled in Bologna and perform impromptu concerts in the piazza frequently. 
Another common face is a young man who bounces and juggles white balls on a flat keyboard placed on the ground in order to play musical notes. Talk about original!
So, after you've enjoyed the culinary delights, come and relax at Piazza Maggiore for some free entertainment and watch the world go by, Bolognese style.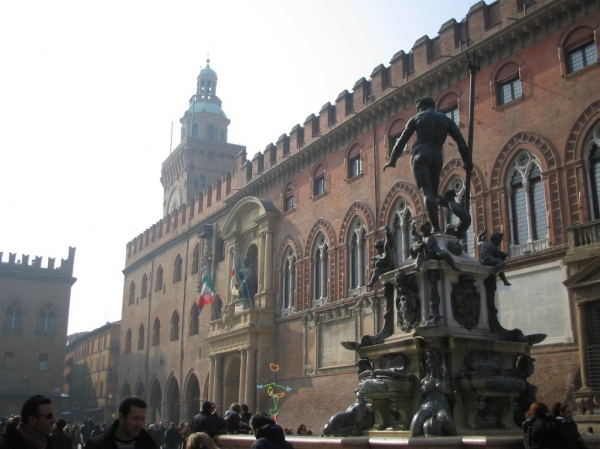 For more information on The Tolga Trio and their music go to www.tolgamusic.com