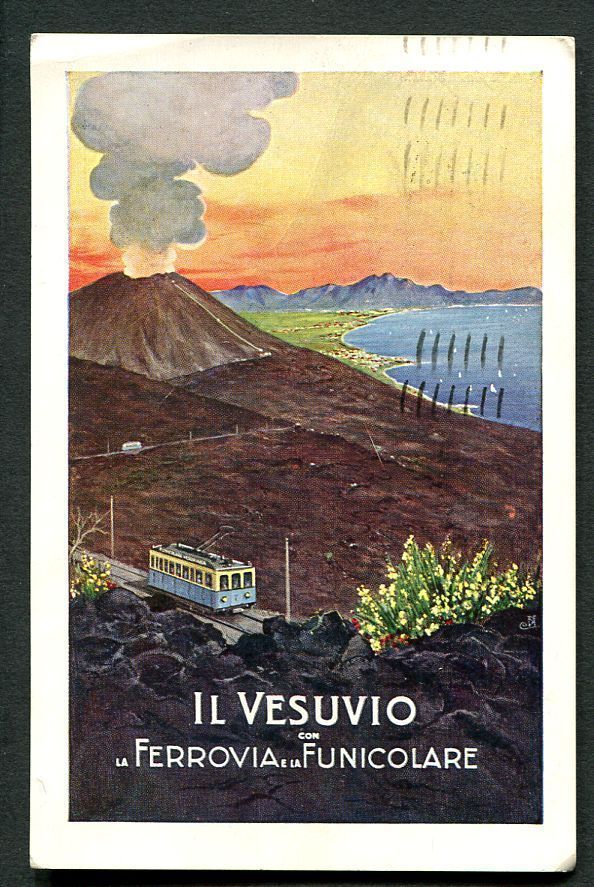 From the days when British Ambassador William Hamilton wore through his shoes (and those of his long-suffering servants) upon the hot slopes of Vesuvius, the volcano has been a magnet to visitors. Up until the 1870s the only alternative to trekking up on foot was a horseback ride or a sedan chair. But in 1878 the Hungarian entrepreneur Ernesto Emanuele Oblieght obtained permission to construct and operate a funicular railway up the slopes and in 1880 he and colleagues celebrated the new venture with a champagne reception.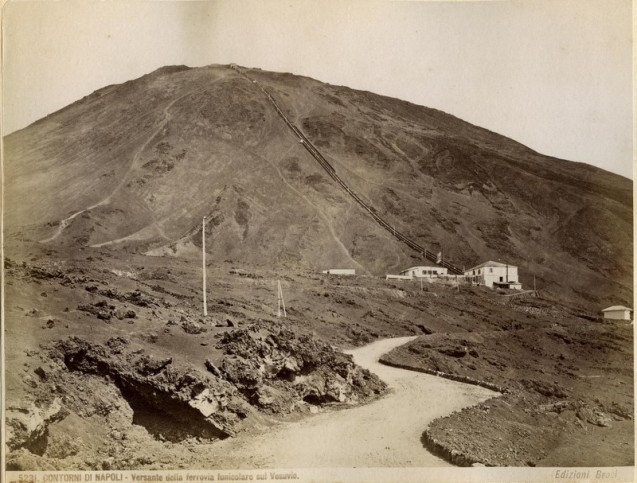 That year one of the song entries in the Piedigrotta Festival, Funiculì Funiculà, written by Peppino Turco and Luigi Denza, burst upon the scene, becoming in effect a kind of promotional jingle for Oblieght's railway.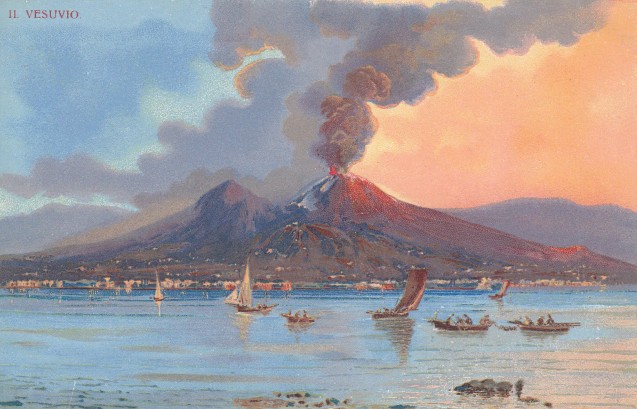 It was not all plain sailing, or indeed, railing; from the very beginning local guides were incensed that their livelihood was under threat. Though Oblieght bought them off to some extent, subsequent owners of the line, including Thomas Cook & Son, who took over control in 1888, had to contend with sabotaged rails and carriages.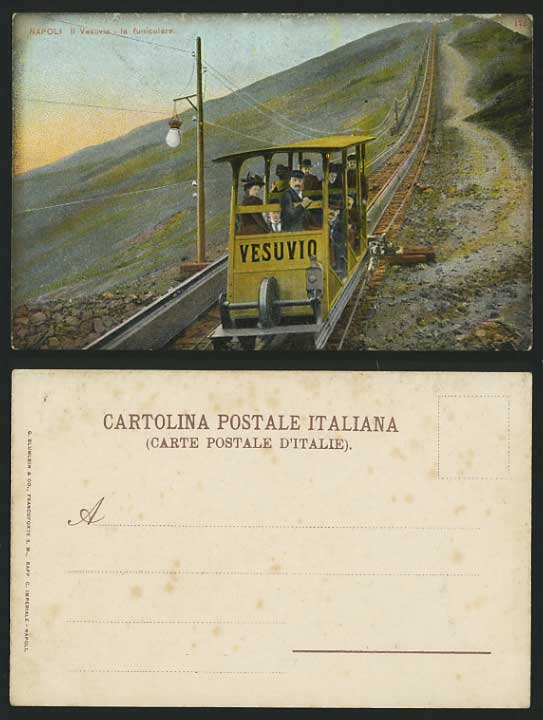 As if this wasn't enough, eruptions in 1906, 1911 and 1928 wrought enormous damage to the system and the 1944 eruption put an emphatic end to this convenient method of reaching the summit. A pity, since, as the song says, you can see Procida, France and Spain from the top! …Allegedly.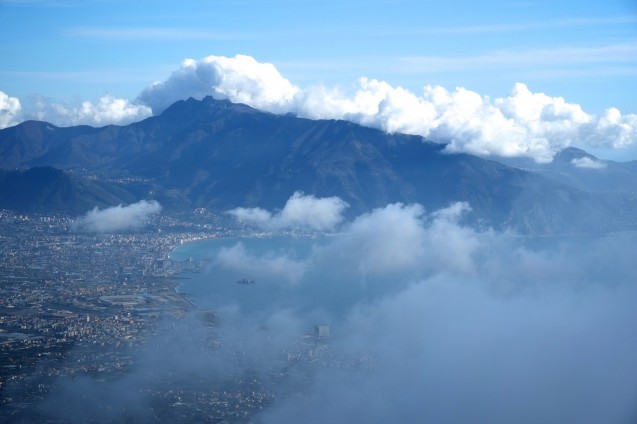 ---
This note is an amuse-bouche for the Napoli Unplugged Guide to Naples, into which Bonnie Alberts, Barbara Zaragoza and Penny have poured their passion for the city. More at naplesnapoliguide.com and facebook.com/NUGuideToNaples.
Dear friends, please join me in congratulating Barbara Zaragoza and Penny Ewles-Bergeron (contributors who have submitted copious high-quality notes over the years to ItalianNotebook on Naples) as well as Bonnie Alberts. Knowing them and their love for Naples, I personally can't wait to get my hands on a copy. – ed.