A Military is a group of highly organized force intended for warfare and national protection. They are well-trained for combat and equipped with heavy artillery. They are the first line of defense when a country is met with seaborne projection-of-force by enemies.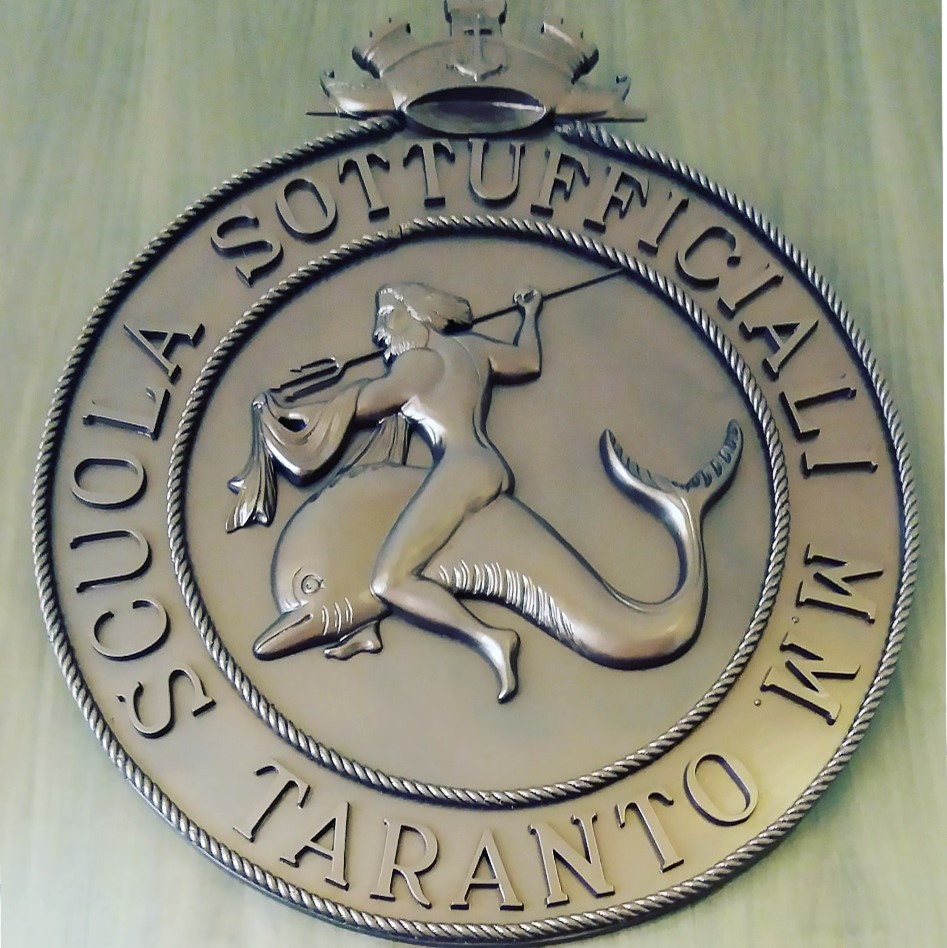 This is an old Italian stemma which translates to "coat of arms". A coat of arms is traditionally unique to an individual person, family, state, organization or a corporation. It was popularized in the 12th century by the European nobility and so everyone who is important started theirs. In the olden days, a coat of arms on the shields and armors is also how one distinguishes an ally or an enemy in a chaotic battlefield.
This stemma is owned by the Italian Navy who is responsible for all naval operations in national and international waters. It contributes to the protection of the Euro-Atlantic region together with the North Atlantic Treaty Organization. They Italian Navy responds to international crisis and it carries out specific tasks in case of an emergency, natural disasters or exceptional events.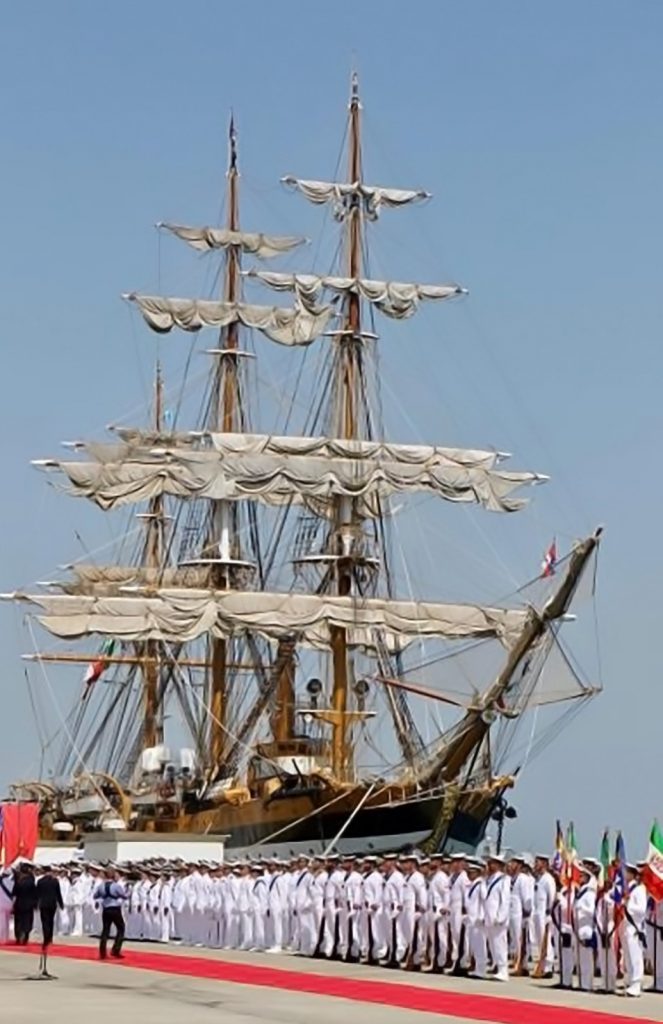 The Amerigo Vespucci is an old Italian Navy ship named after the famous merchant, explorer and navigator of the Republic of Florence, Amerigo Vespucci. It was first launched in Feb 22, 1931. 89 years later, it is still standing strong at 100.5 meters long and 69.56 meters tall. Now, it is being used as a school ship for training future sailors and officers. You can see in this picture, a navy exposition. Seeing those men wearing their uniforms with pride amazes me. Think about how they protect their country and their citizens every day, tirelessly. They truly deserve recognition and support.
Did You Know:
In Italy, passenger ships traditionally yield to the Amerigo Vespucci and salute by blowing the horn three times.
The Vespucci carried the Olympic torch from Piraeus to Syracuse for the 1960 Rome Olympic games.
While sailing the Mediterranean Sea in 1962, the American aircraft carrier USS Independence flashed the Amerigo Vespucci with the light signal asking: "Who are you?"
The Amerigo Vespucci communicated: "Training ship Amerigo Vespucci, Italian Navy."
The Independence replied: "You are the most beautiful ship in the world."
Speaking of displays…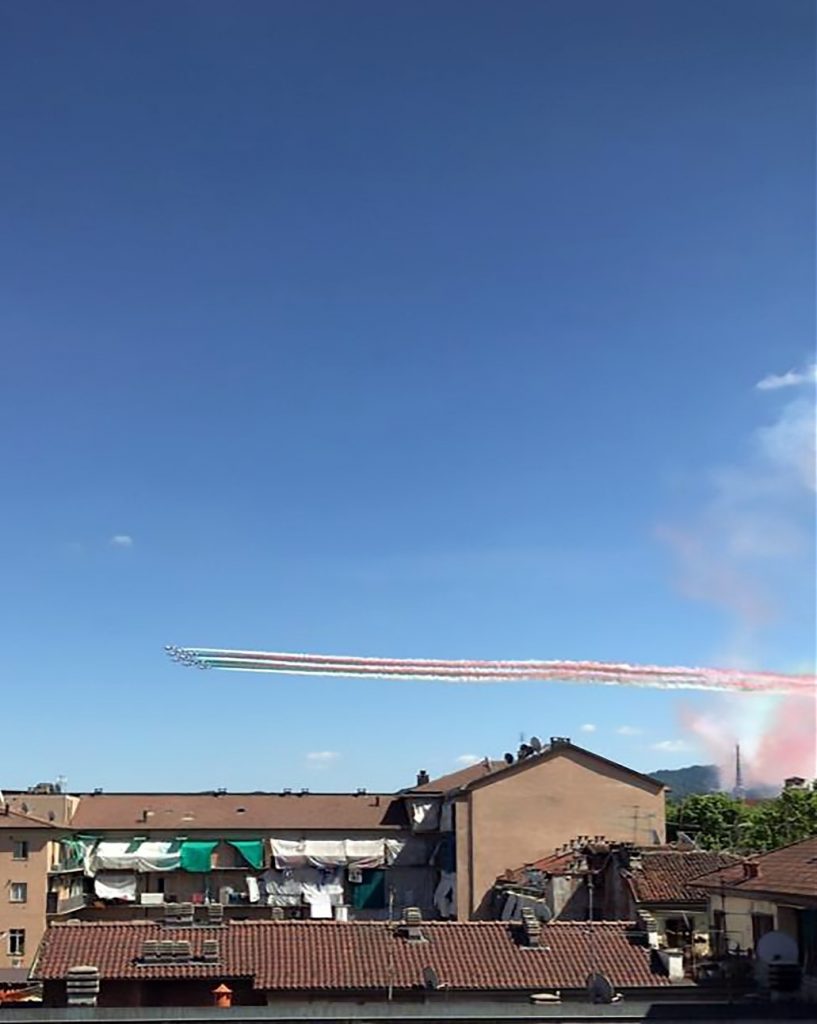 The Frecce Tricolori Parade Exhibition or officially known as the "313th Acrobatic Training Group, National Aerobatic Team (PAN) Frecce Tricolori" has always been a much-awaited event in Italy. First created in March 1, 1961, its purpose is to train Italian Air Force Pilots in air acrobatics. They have nine to eleven aircrafts, depends on the requirement of the department, in close formation. They are the world's largest and one of the most famous acrobatics patrol. Their hectic flight schedule adds to the fame, comprising of about twenty acrobatics in half an hour.
The picture was taken last July 22, 2020 in Turin, Italy during the COVID-19 lockdown. It gave the Italians a glimmer of hope and deepened the community's love for the motherland. Especially after being the epicenter of the virus, the Italians needed this show of support from their countrymen to fight and not give up.
The aircraft they use is a two-seater A/PAN MB which has flying capabilities of 989 km/h at sea level. Only the best pilots fly during the parade. Each year one or two of them are chosen strictly among those who have more than 1,000 flight hours. After that, they must follow a rigorous gradual insertion training program. They are required to fly smoothly and safely in close contact with the other 8 pilots and perform stunts that can be fatal when not done correctly.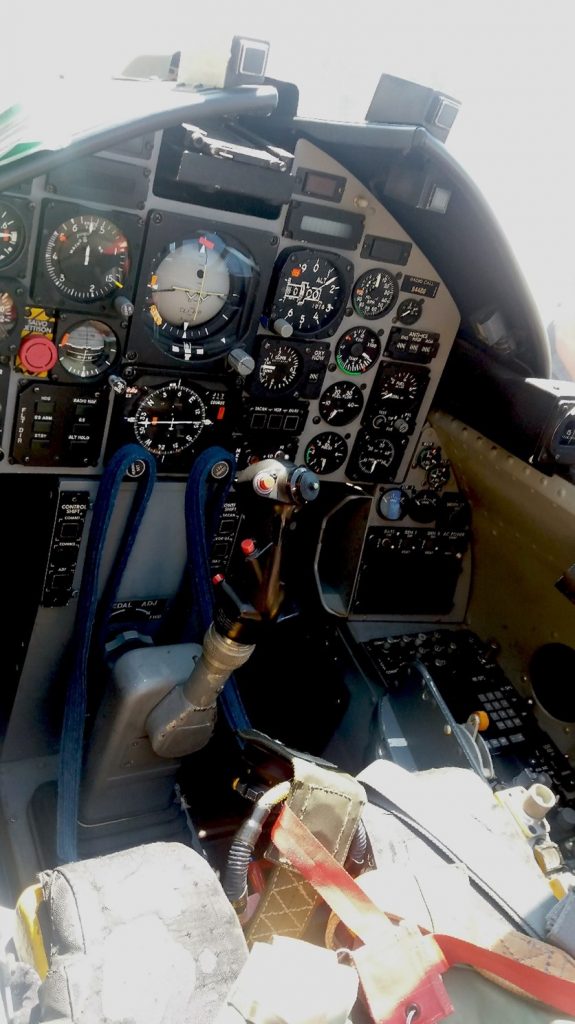 The interior of the AMX-T fighter vessel with a top speed of 1,600 km/h. Definitely not for those with motion sickness. In 1986, they developed the AMX a two-seat advanced trainer variant. This was intended to provide trainee pilots with experience on fast jets while still retaining the single-seater's attack capabilities. It first successfully flown in 1990. The general characteristics of an AMX is 13.23 meters long, 4.55 meters high, and a wingspan of 8.87 meters. Performance-wise, it has a maximum speed of 1,053 km/h at 10, 975 meters. It can fly up to 4 hours and 15 minutes. The maximum service ceiling or the highest flight range is at 43,000 ft. It is equipped with guns, rockets, missiles and bombs.
Have you seen any of these Italian Military wonders? Or even better, have you ridden in one? How did it make you feel? Did it give you life-altering realizations like maybe joining the army, air force or the navy? Share with us your experience in the comments section below. Saluto!