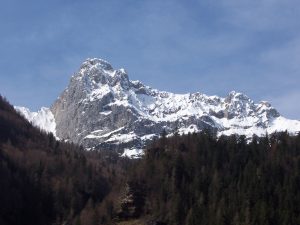 Located in the north-western part of Italy, the small town of Valmora offers a picturesque landscape with a touch of old-world charm. While not as popular as other tourist destinations in Italy, Valmora has become an increasingly popular spot for travelers seeking a peaceful escape from the hustle and bustle of city life.
Valmora, which is situated in the Piedmont region of Italy, boasts of a rich history and culture. It was once a center for mining and agriculture, but over time, the town has evolved into a quaint and idyllic village. With its cobbled streets, medieval buildings, and stunning vistas of the surrounding mountains, Valmora is a delightful destination that captures the hearts of all who visit.
One of the most significant attractions in Valmora is the historic fortress of Castello di Valmora. Built in the 14th century, the castle served as a defense against attacks from neighboring towns. Today, it stands as a testament to the town's rich history and a symbol of its resilience. Visitors can tour the castle and take in the stunning views of the surrounding countryside from its battlements.
Another must-see destination in Valmora is the Parish Church of San Bartolomeo. The church, which dates back to the 13th century, is an excellent example of Gothic architecture. It houses a magnificent altarpiece, created by the famous Baroque artist, Giovanni Battista Piazzetta.
For those who love the great outdoors, Valmora offers plenty of opportunities for hiking and exploring the region's natural beauty. The town is surrounded by lush green forests, rolling hills, and picturesque waterfalls. A popular hiking trail is the Sentiero Balcone sul Gesso, which offers breathtaking views of the Gesso river and the surrounding mountains.
One of the things that make Valmora unique is its annual festival of Fiera di Valmora. Held every September, the festival is a celebration of the town's heritage, culture, and traditions. It features a parade of colorful floats, traditional music and dances, and a variety of local delicacies.
Another interesting fact about Valmora is that it was once home to the world-renowned artist, Giuseppe Pellizza da Volpedo. Born in Valmora in 1868, Giuseppe became famous for his divisionist paintings, which were inspired by the French Impressionists. Some of his most famous works include "The Fourth Estate" and "The Swarm."
Despite its small size, Valmora has a vibrant culinary scene. The town is known for its delicious cheeses, cured meats, and wines. The local restaurants serve a variety of traditional dishes, such as polenta, risotto, and agnolotti. Visitors can also sample the town's famous hazelnuts, which are used to make the delicious gianduja chocolate.
In conclusion, Valmora is a hidden treasure that is worth discovering. With its stunning natural beauty, rich history, and unique culture, it offers a one-of-a-kind experience that cannot be found in any other part of Italy. Whether you are a history buff, an art lover, or a foodie, Valmora has something to offer for everyone. So pack your bags and head to this charming town to experience the best of Italy's hidden gems.