When you run your eyes along Umbria's mountain slopes, you will more often than not come across a stone building plunked into the midst of what seems like impregnable woods or perched precariously on rocky cliffs. From monasteries to hermitages to tiny shepherd huts, these buildings are testament to thousands of years of human settlements on this region's rugged peaks.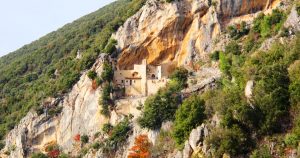 I had assumed that these distant buildings were long abandoned, but have come to realize that many are still used. The tiny hermitage of Santa Maria Giacobbe perched on Mount Pale above Foligno is a perfect example.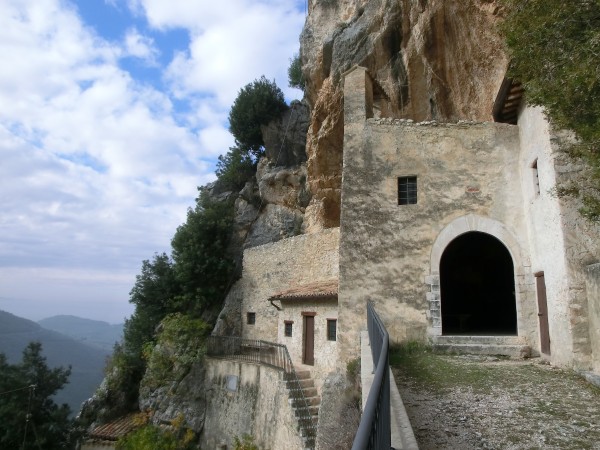 I often caught glimpses of this creche-like jumble of rooftops and church belfry from the highway that runs through the Menotre Valley below, but took it to be a ghost hamlet. A recent hike from the village of Pale up the trail to the hermitage proved me wrong. Dedicated to Mary of Clopas, a enigmatic Biblical figure and one of the three "Marys" said to be present at the Crucifixion, who, legend holds, lived out her life as a hermit here, the hermitage has been a pilgrimage destination for centuries and remains a site with deep religious significance.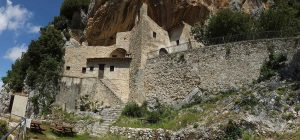 The trail up the mountainside, lined with the Stations of the Cross as a reminder to hikers of its spiritual history, has an indentation in the stone steps said to have been made by the shoe of the Saint, and a handhold along the rock wall, said to have been made by Mary's fingertips. I'm not sure if I believe those legends, but I put my heel and hand in both spots—considered lucky—just to be safe.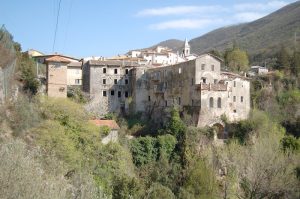 The hermitage, nestled in the rock cliff overlooking the valley below, contains a tiny chapel, hewn directly into the rock and covered in frescoes from the Sienese and Umbrian school dating between the 13th and 17th centuries, the hermit's quarters (no one lives here now, but the hermitage was inhabited until the 1960s), a cistern (the water is said to have healing powers), and a collection of poignant ex votos.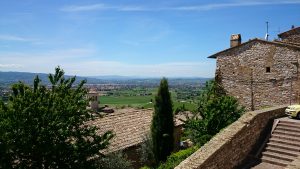 The hermitage can only be reached by foot, but that doesn't stop the locals who continue to visit this peaceful chapel on their own or during the two annual processions. Just one more example of the unbroken chain of history linking Umbria's first settlers and their contemporary descendants.