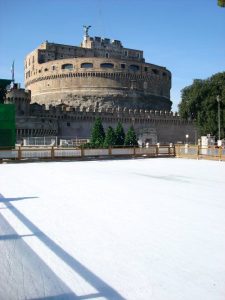 While snow is an extremely rare occurrence in Rome, it is guaranteed to get pretty nippy outside during winter, especially with the wind.
Its best to pack a long coat, gloves and a scarf but don't worry, the famed Mediterranean sun still appears throughout the season allowing you to enjoy all the city has to offer.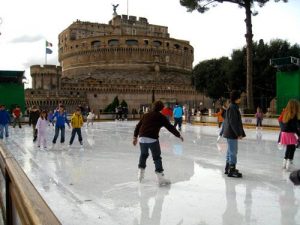 One can take advantage of the cold by ice skating, an activity not normally associated with Rome.
There are a few outdoor ice skating rinks, including one conveniently positioned between the Castel Sant'Angelo and the Tiber River.
The others are a bit further away from the center, located at Piazza dei Re and another larger rink near the Parco della Musica. All three are open from the start of December until February.
Have fun on the ice and don't let winter get you down!