We're excited to bring you a note-a-week on Milan given that this beautiful city is the setting of our recently published gastronomic murder mystery, The Revenge of the Milanese Butcher! The notes coming your way over the next few weeks are all related to the book in one way or another. We hope you enjoy them!
Milan was once filled with canals. Much like tollways nowadays used for travel and trade, the navigli (canals) were used to ship rice to the outer territories and marble from the lake quarries into the city centre; they were of the utmost importance to Milan as early as the 12th century. Canals were its lifeline, and linked the city to everywhere else. 150 kilometers of canals, 8300 boats and 350,000 tonnes of merchandise transported a year made landlocked Milan the 13th largest and busiest port in Italy as recently as the 19th century.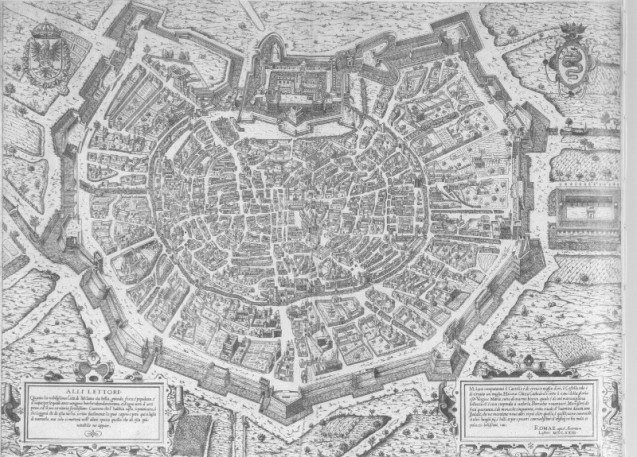 Ludovico Sforza, Duke of Milan from 1479 to 1508, was wise enough to invite Leonardo da Vinci to be the State's war, arms, and engineering consultant for 20 years. An interesting aside, da Vinci's letter of introduction promised that he could create original and unbeatable war machines for both land and sea, and only later in his letter does he mention that he is also an artist.
While Milan's canal system existed as early as the 12th century, da Vinci took it upon himself to improve its locks, which at the time were of the older 'portcullis' or 'blade' type that required two men and enormous amounts of effort to operate (lifting them vertically, thus working against powerful horizontal water pressure).
Ever the inventor, da Vinci came up with the miter gate, which simply and brilliantly works with instead of against the natural pressure of the water, so that only one person is needed to easily swing the doors open or closed. Da Vinci's invention (two doors that meet at a 45 deg angle, pointing upstream, with a smaller gated culvert for flow) is still in use today; all the massive locks on the Panama and Suez canals, for example, are miter locks.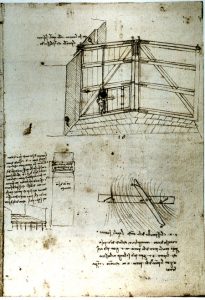 The image below is of the lock on the Naviglio Pavese, parallel to Via Ascanio Sforza opposite the corner from Via Conchetta. The lock, and its da Vinci gates, is visible on the left in each photo, just above the water line.
Remember… navigli and more in the gastronomic murder mystery The Revenge of the Milanese Butcher, our first published book, available on Amazon.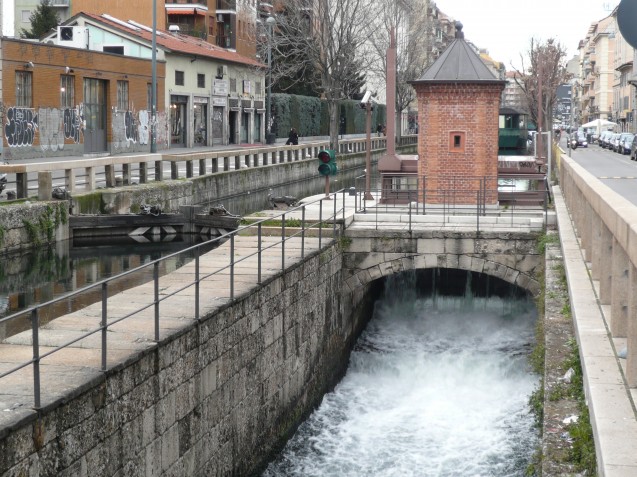 👇👇👇 The Revenge of the Milanese Butcher