This Italian city is known for Illy Caffé (a high-end coffee company), Austrian style palaces and piazzas, and the beautiful nearby Adriatic Sea beaches. It is also known in Italian history as the site of the only Second World War Nazi extermination camp in the country, where an estimated 20,000 people were processed, and 5,000 people were murdered, including Italian Jews.
A national monument set up in 1965 by the Italian government, the Risiera di San Sabba was actually built in 1898 as a rice-husking factory (riso means rice in Italian). Its life as a temporary prison camp for captured Italian soldiers however began right after the armistice in September 1943. Within just one month though, it had already been converted to a combined transit, prison and death camp.
Among the prisoners and those executed there were many Italian, Slovenian, and Croatian anti-Fascist partisans, civilian and military political prisoners, and Jews. For example, of Trieste's Jewish population of 5,000 at the time, about 700 were rounded up and died either at San Sabba or deported to other death camps. Of these only 8 returned after the war.
With so much that is lovely about Italy it is equally important to remember that during the country's history things were often anything but; equally important to remember the atrocities that occurred at the Risiera di Sabba.
– January 27th is the Giorno della Memoria (Day of Memory) commemorating the victims of the Holocaust, January 27th is also the date that the Auschwitz concentration camp was liberated in 1945.
See here for other notes related to Italy, the Holocaust, and the Giorno della Memoria.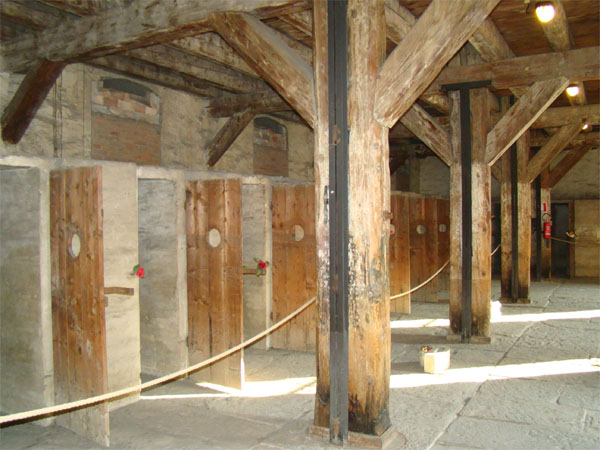 ---
– Thanks to Ellin Bessner (and John Friedlan) for contributing this Note. Ellin was a foreign correspondent in Rome from 1989 to 1994. She is now a Canadian journalist and broadcaster, and teaches journalism at Centennial College in Toronto.