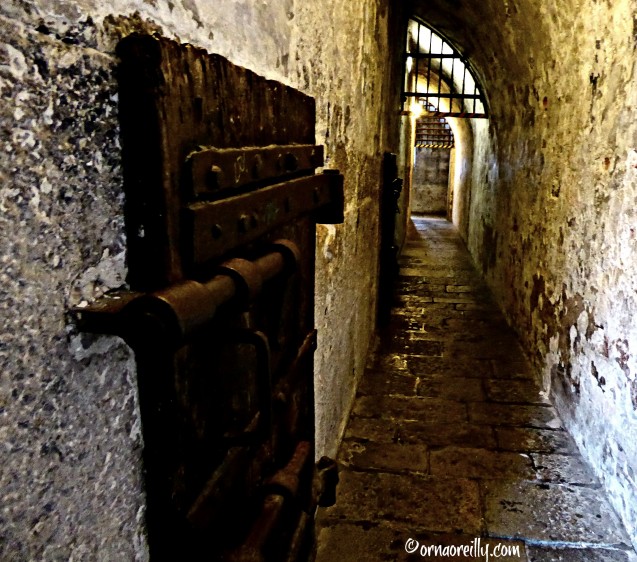 Arriving at The Doge's Palace in Venice, we linked up with our guide who, along with a member of the Palace staff, led us to an inconspicuous door off the main courtyard.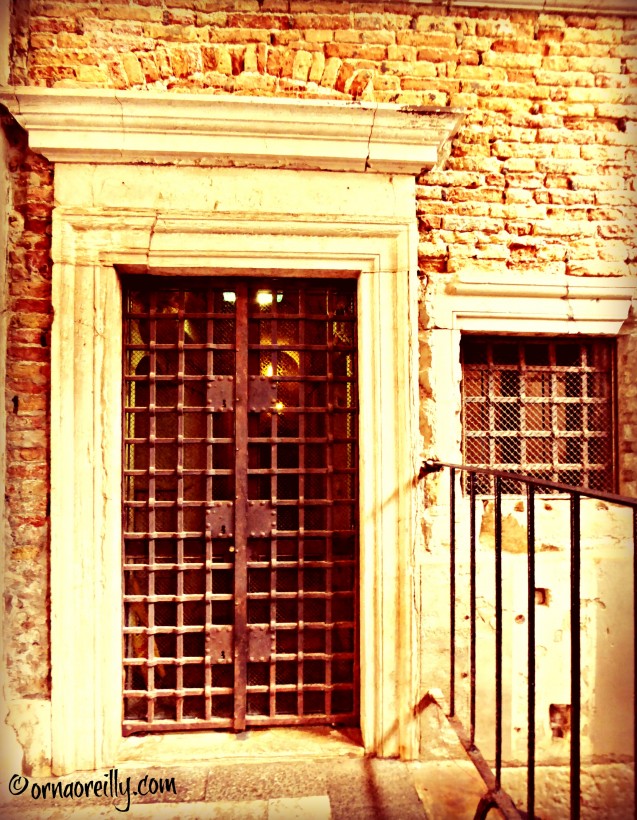 Stepping into the dank, chill interior of the first set of basement prison cells, known as "Pozzi" (wells), I could only begin to imagine the horror of being imprisoned there during acqua alta, when they regularly flooded.
Progressing through the shadowy passageways and up steep narrow flights of stairs, we entered the executioner's chamber. Mightily gruesome for those of us with imagination, we hurriedly progressed to the small office of the Grand Chancellor and to the large room of the Secret Archives.
Next stop was the inquisitor's Torture Room. Apparently prisoners were brought here after a dark night of terror spent listening to paid actors screaming in pretended fright. They were then forced to mount the three-step block, whereupon their wrists were bound behind them to the hanging rope and they were lifted bodily while being interrogated.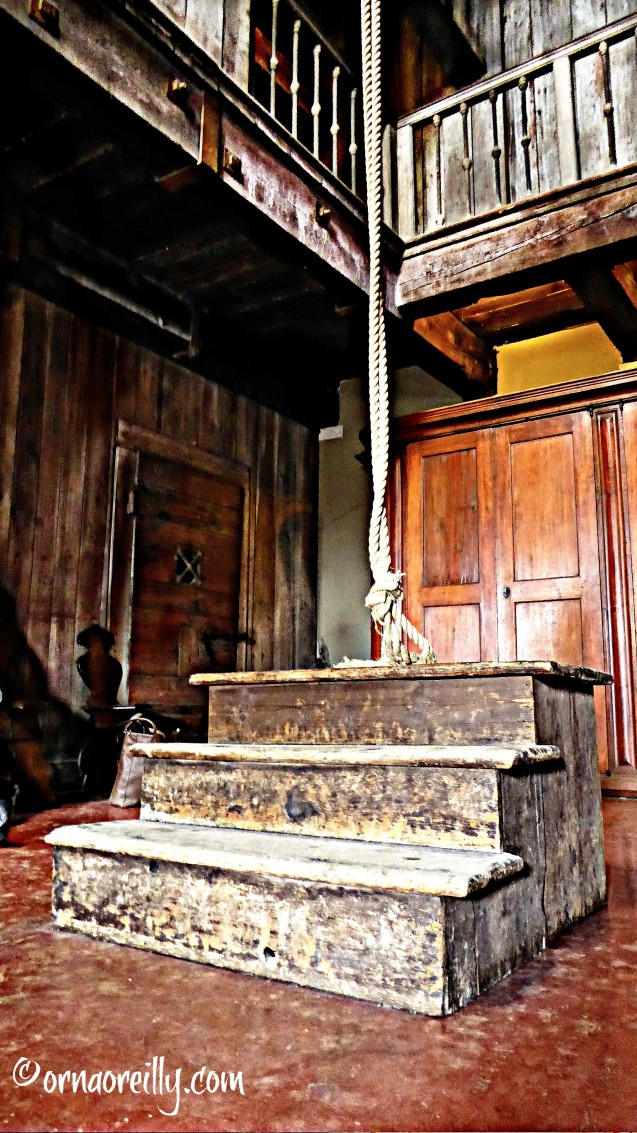 Seven "luxury" wooden cells – or "Piombi" (being under the lead roof of the palace) – were next, where the infamous womaniser Giacomo Casanova was incarcerated and from where he made his famous escape.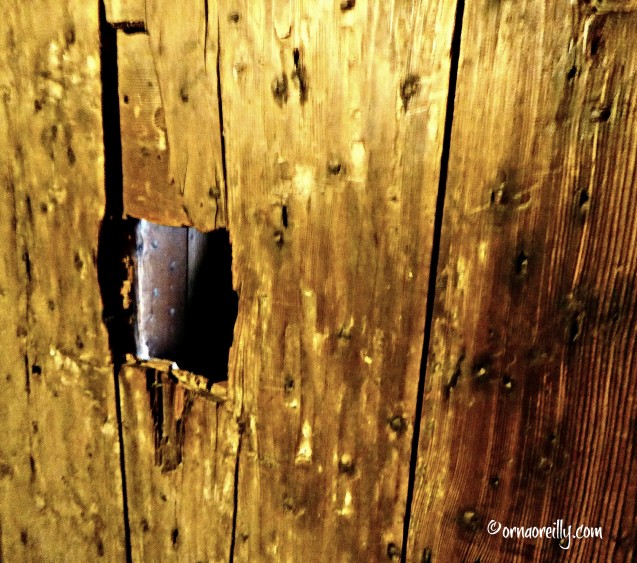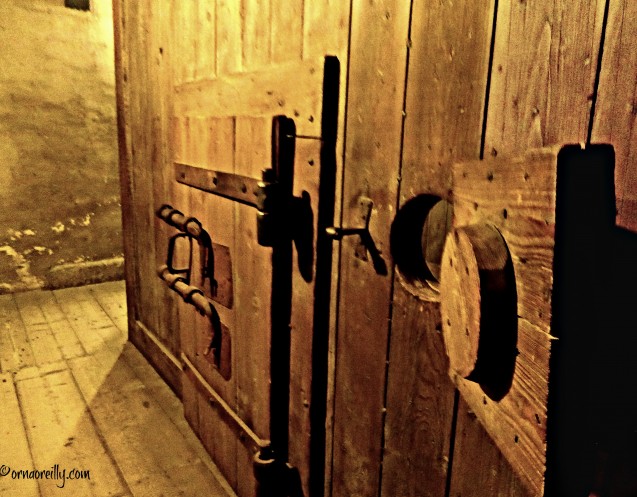 Shown the original piece of flooring from his first cell, complete with hole, where his first attempt at escape was thwarted, we were then taken to the subsequent cell from which he finally escaped.
What an attic we were then shown! This huge area is situated directly over the Chamber of the Great Council, one of the largest reception rooms in Europe. The vast room is an architectural wonder because of its lack of support columns and I was fascinated to see how the ceiling is suspended on massive wooden beams.
Descending the many steep sets of stairs, we exited the secret passages via what looked like a built-in wardrobe and re-joined the hoi-polloi.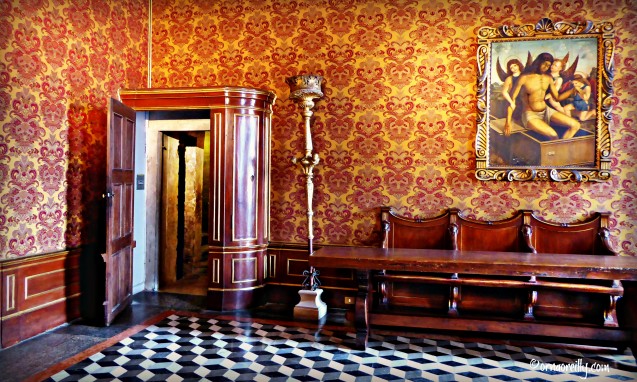 I was there as a guest of Walks of Italy. For full details and prices visit Walks of Italy website.